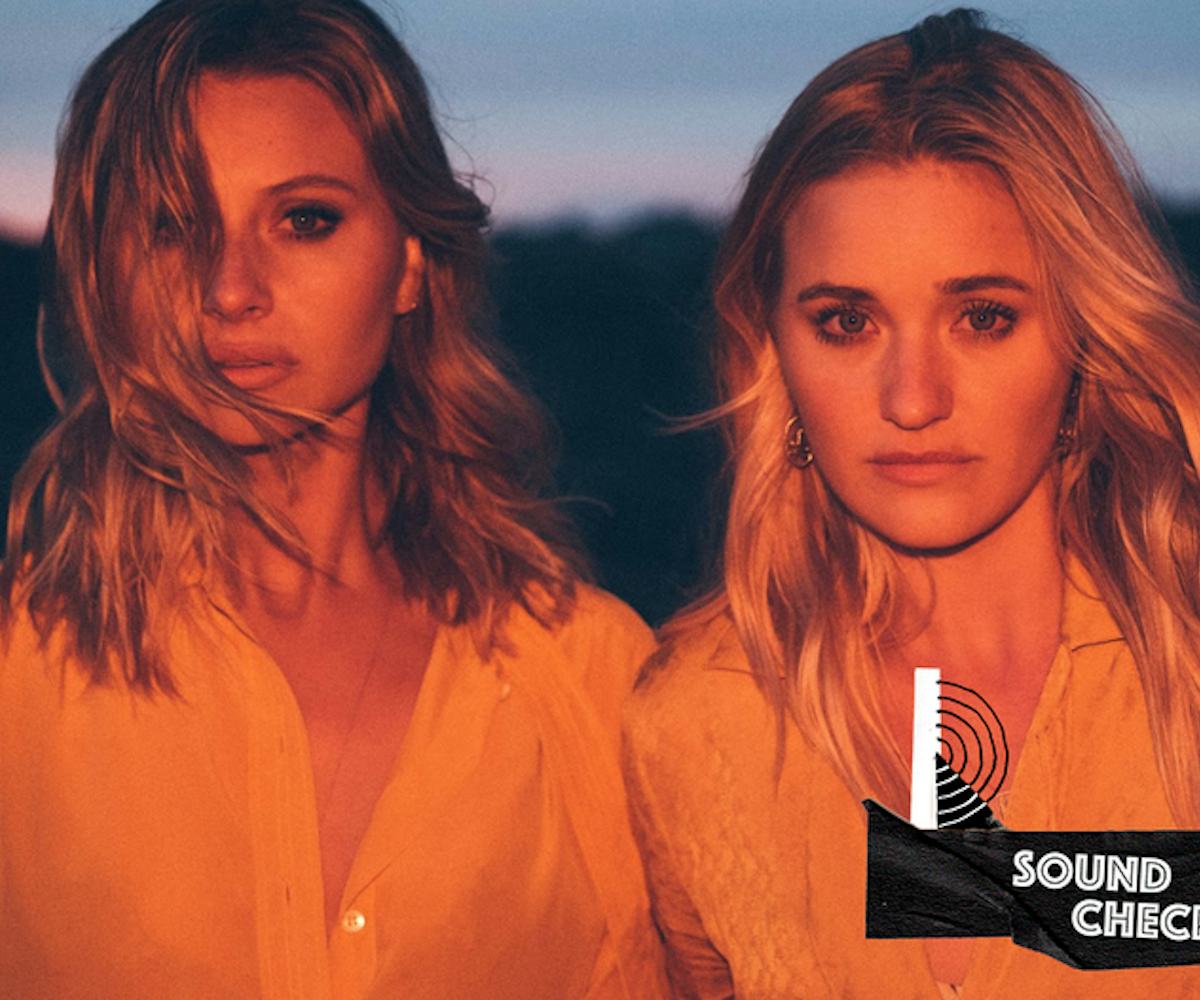 Soundcheck: The 18 Best Music Releases Of The Week
Aly + AJ, BØRNS, Justin Bieber, + many more
Every weekend, we're bringing you #SOUNDCHECK—your new destination for the best of the best new music that hit the web over the course of the week. Because you should always be prepared when someone passes you that AUX cord. This week's round features 18 of our favorite emerging and established artists including Aly + AJ, BØRNS, Justin Bieber, and so many more. Turn up, tune in, and tune out.
"Take Me" - Aly + AJ
Aly + AJ have officially returned to music with a surge of newfound energy with this dreamy '80s-inspired earworm. They say good things take time, and after hearing the final product after a 10-year hiatus, we can say for certain that the wait was well worth it.
"LSD (feat. Chance the Rapper)" - Jamila Woods
Jamila and Chance are a musical force to be reckoned with, and the connection certainly shows in this shimmering new video. But don't be fooled by the track's title—there's nothing trippy about this summertime video: It's only blue skies and barbecues here!
"Faded Heart" - BØRNS
The skeletons in BØRNS' closet come out to haunt him in this whimsical new visual. 
"Strobelite (feat. Peven Everett) [Kaytranada Remix]" - Gorillaz
This bass-laden remix evokes Kaytranada's signature '90s club vibes. Press play and thank us later. 
"tonite" - LCD Soundsystem
LCD Soundsystem go around in circles in this deliciously '80s synth-heavy tune and video. 
Alice Glass - Alice Glass
Music surprises are always the best ones to receive, and needless to say, we're incredibly grateful to have received Alice Glass' debut solo release sooner rather than later. In her self-titled EP, Glass' ethereal voice is heard loud and clear over a collection of ruthless '80s and '90s-driven electro-dance synths. Talk about a comeback. 
"Castle" - Slum Sociable
Fans of Animal Collective will love this hazy electro-hop duo. 
"Do It, Try It" - M83
The phrase "life imitates art" takes a literal and lively meaning in this creative visual by M83. 
"Money" - Anna Of The North
Anna Of The North drops off another slick electro-pop tune ahead of her debut release, Lovers. Gold diggers far and wide, this one's for you. 
"My Love (feat. Major Lazer, WizKid, and Dua Lipa)" - Wale
Is it too late to submit our picks for song of the summer? If not, we're so adding this tropical new Wale tune to the top of the list.
"Friends" - Justin Bieber + BloodPop
If you liked the dance-pop driven vibe in "Sorry," chances are you'll love this slick tune from a crooning JBiebz. 
"2nd fiddle" - Leikeli47
Leikeli47 refuses to come in second in this drumline-inspired tune, and we couldn't agree more. 
Ringo's Desert EP - ZHU
ZHU's surprise EP bangs. From the horn elements in "Exhale" to the sinister sounds of "Dreams," this is a collection of songs to rage to.
"Heatwave" - Amber Mark
You already know how this song is going affect you, so smash that play button and feel all the beachy-keen vibes.
"Thorns" - Bonnie McKee
Bonnie McKee continues releasing some of the best pop music out there with "Thorns." You'll be singing the hook of this for months to come.
Lorde x VEVO Live
Lorde held a special live performance event at New York City's Electric Lady Sound Studios and Vevo captured it all in its gloriously moody glory. If you've ever wondered how the shimmery breaks of "The Louvre" would translate to a live show or just how infectious "Supercut" can be, wonder no more and watch the full show above.
"Cologne" - Haux
Alright, Haux! "Cologne" finds the musician in an upbeat mood, making this his most groovy—albeit atmospheric—tune to date.
"Shut Up And Let Me Walk" - Off Bloom
Well, Off Bloom have done it again. Here's your new dance floor shaker.