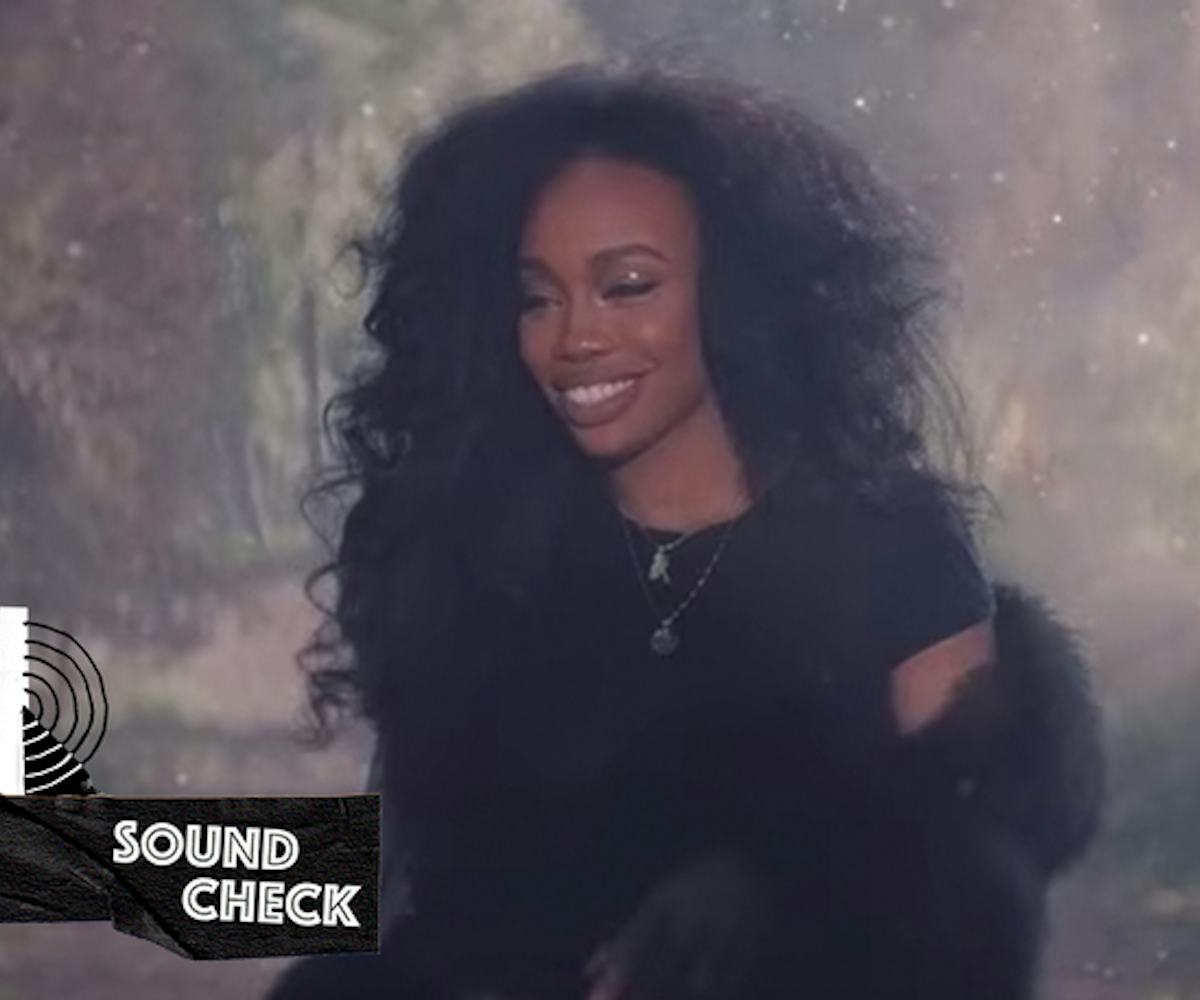 screenshot via youtube
Soundcheck: The 21 Best Music Releases Of The Week
SZA, Camila Cabello, Lorde, + many more
Every weekend, we're bringing you #SOUNDCHECK—your new destination for the best of the best new music that hit the web over the course of the week. Because you should always be prepared when someone passes you that AUX cord. This week's round features 22 of our favorite emerging and established artists including SZA, Camila Cabello, Lorde, and so many more. Turn up, tune in, and tune out.
"Supermodel" - SZA
SZA + strutting in stilletos + shooting at unworthy fuccbois = things she did: that. 
"Havana (feat. Young Thug)" - Camila Cabello
Camila Cabello and Young Thug keep summer alive with this vibrant new track. 
"Perfect Places" - Lorde
Lorde's perfect place is anywhere with her smiling and dancing around in a killer outfit, and this visual is proof. Hey Lorde, can we join in?
"Perplexing Pegasus" - Rae Sremmurd
We never knew so many words could rhyme with Pegasus, but here we are. Thanks, Rae Sremmurd!
"Reminder (Remix) [feat. Young Thug + A$AP Rocky]" - The Weeknd
The only way The Weeknd's "Reminder" could have gotten any better is with the addition of Young Thug and A$AP Rocky. And with that, we only have two words: thank you.  
"Love Me Anyway" - Trapo
Wisconsin native Trapo is only 19 years old, but this soulful and slick tune's got us thinking otherwise. 
"Surround Me" - LÉON
Step aside, bubblegum pop, and let LÉON teach you a thing or two about soul. 
"LMK" - Kelela
Kelela just dropped off the perfect GNO anthem, so now you can stop making excuses for wanting to go out—just be sure to keep this lush track on repeat all weekend long.
"Exhumed" - Zola Jesus
Zola Jesus delivers yet another eerie, otherworldly piece via this haunting visual. 
"OMG (feat. Quavo)" - Camila Cabello
Even though the summer's about to end, this Quavo-assisted track is a strong contender for Song of the Summer™. 
"Barricade (Tyzo Bloom Remix)" - Janelle Kroll
Brooklyn-based alternative pop singer Janelle Kroll takes this raw and emotive track to the dance floor with the help of Tyzo Bloom. 
"Instruction (feat. Demi Lovato + Stefflon Don)" - Jax Jones
Jax Jones, Demi Lovato, and Stefflon Don need no introduction, just follow their simple dance instructions!
"Fools Wear Crowns" - Hercules & Love Affair
Andy Butler documents his struggle with sobriety in this vulnerable, 8-bit tune. 
"We Find Love / Blessed" - Daniel Caesar
If you don't fall in love with Daniel Casear after watching this intimate video, there's a 99.9 percent chance that you're actually heartless. 
"Girlfriend" - *repeat repeat
We can't tell if this song is pop, surfer-cool certified, or a mix of both, but it doesn't really matter, since we've been listening to it on *repeat repeat. 
"Harm" - Io Echo
Don't let the visual intimidate you—you'll want to listen to Io Echo's ethereal voice probably forever. Fans of Banks and dark pop music overall, this track is for you.  
"Olly" - Cape Francis
Cape Francis has been burning up the Hype Machine charts since the release of his first single, "Iditarod," and shows no sign of slowing down. You'll want to keep an eye out for his debut album Falling Into Pieces September 22. 
"GOLD" - JOHN.k x Ricky Remedy
Want a challenge? Try not to think about chilling on the beach with your friends while this song plays on loop in the background. We'll wait. 
"Trust" - What So Not & BURNS
Model Shaun Ross stars in this trippy, minimalistic visual bursting with not-so-minimalistic electro-pop sounds.
"Same Girl" - Mark Johns
If you love Terror Jr., this low-key pop anthem is for you. 
"Clap Your Hands (feat. Ava Max)" - Le Youth
Not only with this bubbling track make you clap your hands—it'll make you stomp your feet, kiss a stranger, and probably lead you into an unforgettable night.