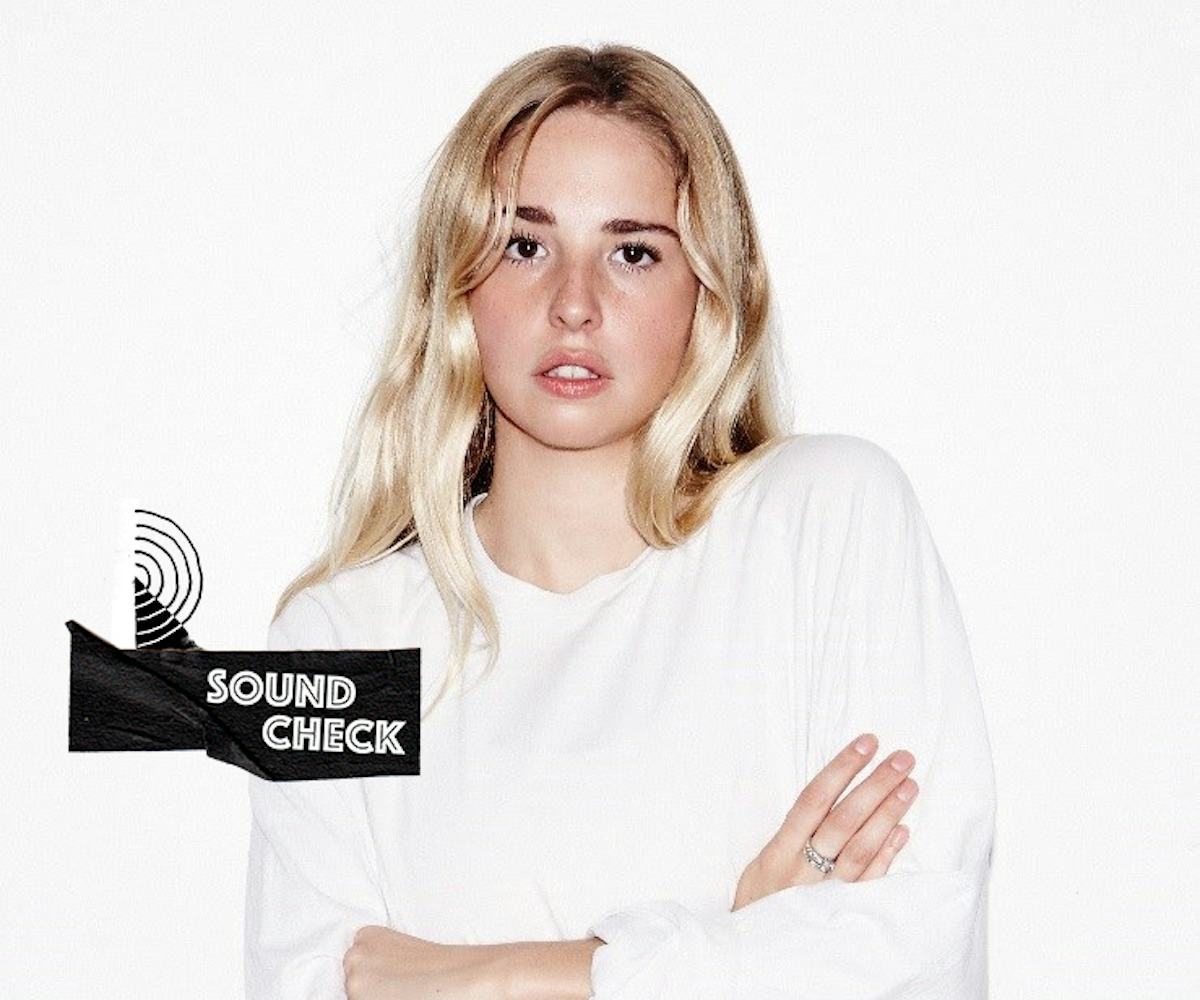 Photo by Olivia Richardson
Soundcheck: The 17 Best Music Releases Of The Week
LAUREL, Terror Jr, Bishop Briggs + more
Every weekend, we're bringing you #SOUNDCHECK—your new destination for the best of the best new music that hit the web over the course of the week. Because you should always be prepared when someone passes you that aux cord. This week's round features 17 of our favorite emerging and established artists including LAUREL, Terror Jr, Bishop Briggs, and so many more. Turn up, tune in, and tune out.
"Too Far"— LAUREL
Kimbra Audrey has turned LAUREL's ode to heartbreak into a minimalistic short film cast in black and white. It'll make you feel moody in the best way.
"Heartbreaks"— Terror Jr
We will now live by the motto "running laps round these bitches in my flip-flops." This is the ultimate GTFO anthem and it's loaded with so many great one-liners that we plan on quoting in the not-so-distant future. This track makes us feel like we're wearing those "I came to break hearts" dad caps that Rihanna used to sport. Boy, bye!
"Wild Horses"— Bishop Briggs
Get your daily dose of badass-ness right here. We love everything about Briggs' indie pop-meets-trap soul tunes, and this video visually explains why. Get with the program.
Paradise Valley— Grouper
This Oregon-based artist quietly released a pair of new tracks on a project titled Paradise Valley. Prepare to feel instantly at ease and content with your place in the universe. 
Merry Christmas Lil' Mama— Chance The Rapper and Jeremih
Merry Chrismukkah to all! This is the best modern Christmas-themed project to drop since Ariana Grande dropped Christmas & Chill. 
"With Me/Do It Well"— Dvsn
We want to be as bad as this driver cruising around town in this super low-key visual. The Canadian R&B duo also dropped a music video for "Too Deep" exclusively on Apple Music.
8 Ounces EP— Justine Skye
The Roc Nation signee just dropped her debut project and she couldn't have picked a better weekend for us to submerge ourselves in her purple unicorn world. "Eight ounces is the average weight of the female heart," she said in an interview with Genius. "I'm figuring out myself more and figuring out guys more. This whole EP is my diary of situations that I've gone through since my last project."
"Make Believe"— Hannah Diamond
PC Music's pop star is back with a banger. It's a sad song that almost captures the experience of someone telling you that you're pretty when you cry. 
"17"— Qrion and Yung Loungs
This is truly a beautiful fusion of great minds with major low-key vibes floating in the air. We need more music from this dynamic duo. 
"Superlove (Danny L Harle Remix)"— Tinashe
Are we capable of loving something too much? You can find us at the club crying in a corner when this drops. This warped version of one of our go-to songs of the summer by one of our favorite cover stars of all time almost makes us wish that the year would never end. Huge Danny strikes gold once again.
"Go Go Go"— Roy Woods
Everyone coming out of Toronto right now knows what's good, especially off the OVO team. This makes us want to stay cozy in our apartments and lock out the rest of the world.
"Seventeen"— Rich Chigga
Haters can bounce, there's no room for negativity here. This 17-year-old Indonesian rapper has bars for days.
"Ici & Maintenant (Here & Now)"— YELLE
Dance-pop wunderkind YELLE returns with "Ici & Maintenant (Here & Now)," a bubbly ode to staying present. The video, which YELLE describes as "super extra normal" in a press release, is delightfully absurd. Normcore fashion reigns supreme while she and friend Nathan Barnatt fight the urge to plug in while embracing the unplugged life. 
"Burning Bright (Field on Fire)"— NIN
Nine Inch Nails' first song in three years is more angry than melodic. There's a lot of shouting and distortion here. "Burn, motherfucker!" Trent Reznor yells. It's a dark return, one Reznor seems to either be relishing in or throwing back in our faces. Who can tell, really? Anyway, Not the Actual Events, NIN's new album, is out now.
"BOUNTY"— ABRA
The Atlanta-based multi-hyphenate is ending 2016 on a high note. ABRA dropped "BOUNTY" following the announcement of her first-ever starring role in a motion picture. "BOUNTY" keeps its turnt level at a minimum, favoring bass that would be at home in dark basement corners and opiate-tinged synths. It's hauntingly alluring. Embrace the sensual darkness with this. 
"23"— Rayana Jay and ESTA
This tune will have you thinking about affirmations and resolutions for the new year. Also, cheers to everyone that's coasting out of their Jordan year! We hope it was full of winning. 
"Kin"— Kevin Abstract
Sometimes, you just need to hear somebody say that everything will be okay. This BLACKM0NDAY-produced track will make you believe it's true.