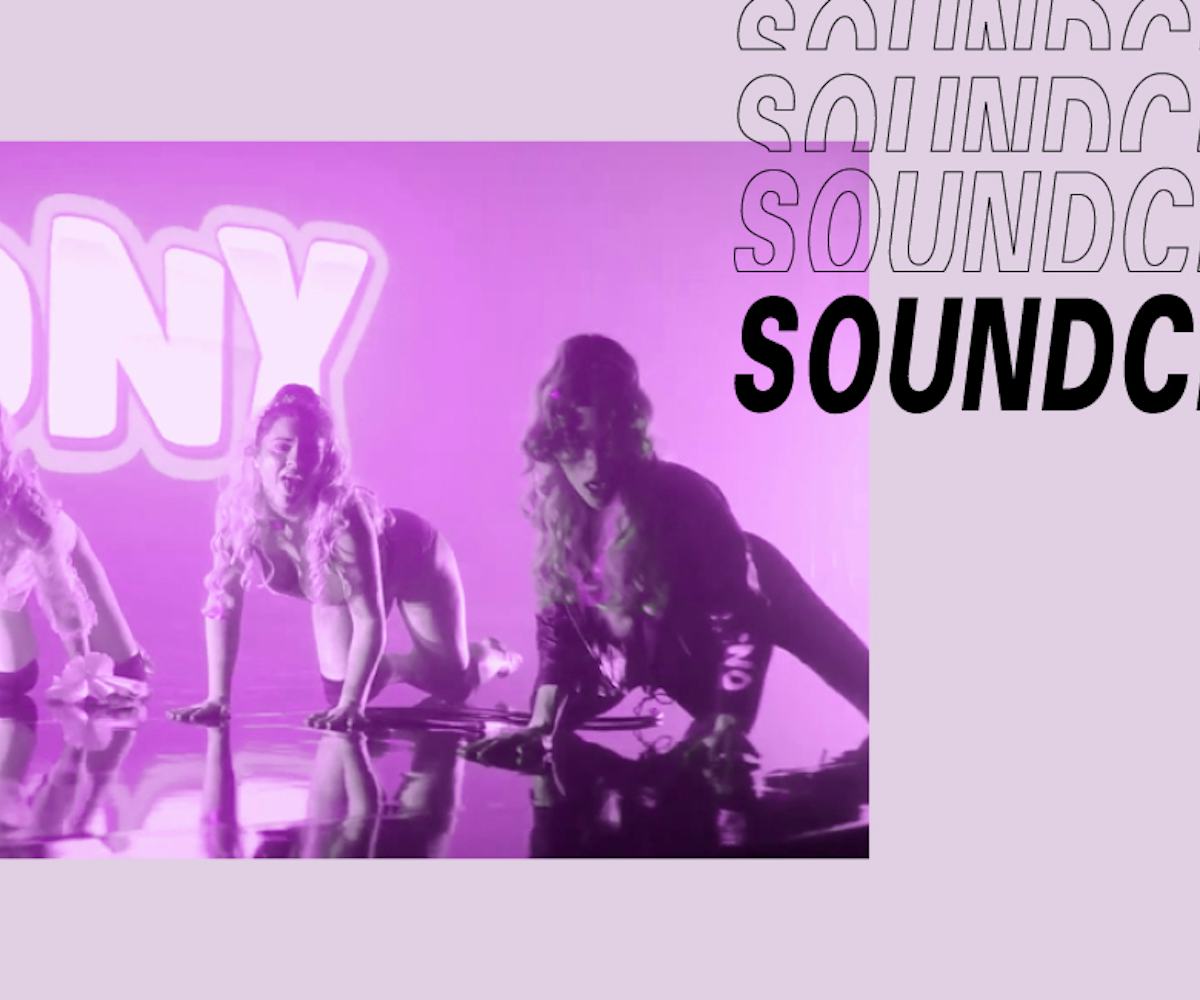 Soundcheck: The 16 Best Music Releases Of The Week
SOPHIE, Camila Cabello, Rhye, + many more
Every weekend, we bring you #SOUNDCHECK—your new destination for the best of the best new music that hit the web over the course of the week. Because you should always be prepared when someone passes you that AUX cord. This week's round features 10 of our favorite emerging and established artists including SOPHIE, Camila Cabello, Rhye and so many more. Turn up, tune in, and tune out.
"Ponyboy" - SOPHIE
Say goodbye to the SOPHIE you once knew. This aggressive new banger is a huge departure from her soft and emotional debut—and we're here for it. 
"Walking Away (Mura Masa Remix)" - HAIM
Mura Masa turned this gleaming single from HAIM into a danceable, party-ready banger. 
"Real Friends" - Camila Cabello
Can't wait for Camila Cabello's debut solo release? Let this warm, acoustic-driven track hold you over. 
"Faded" - Said The Sky x FRND
It may be "cuffing season," but if you're single, this is the bop was made just for you—courtesy of electronic music masters Said the Sky and FRND. Turn up! 
"Honey" - Kehlani
Kehlani's new video will keep you warm as the temperature continues to drop. Anyone else in need of a tropical getaway?
"Count To Five" - Rhye
Looking to vibe to a more laidback tune this weekend? Let Rhye's slick new earworm transport you to a groovier dimension. 
"Motorsport (feat. Cardi B & Nicki Minaj)" - Migos
This luxe new video from Migos, Cardi, and Nicki probably was worth every penny. 
"Coldplay (feat. Vic Mensa)" - Mr. Hudson
We haven't heard Mr. Hudson's soulful vocal stylings since Jay-Z's "Young Forever," but his newest single just reminded us why we fell in love with the British singer in the first place. Featuring Vic Mensa, "Coldplay" will bring you some much-needed tranquility while you continue on in your search to find the perfect gifts for your loved ones. 
"Tonya Harding (In Eb major)" - Sufjan Stevens
Not gonna lie, I, Tonya was one of the films we were most excited about this year, and now we are living for this new gem from Sufjan Stevens. Serving up some inspiring Ice Princess realness, there's a magical quality to its soft nature, reminiscent of a December snowfall. 
"Milk & Honey" - Rejjie Snow
He's baaack! Snow delivers a catchy trap banger perfect for any holiday parties you've got on your radar. 
"I Could Always" - Le Youth feat. MNDR
Le Youth and MDNR want you to know that if your friends or lovers are bringing toxic energy into your life, you can always lose them. Preach!
"Lovers" - Anna of the North (Jim-E-Stack Remix)
This remix will have you seeing the world through rose-tinted glasses.
"Boy Afraid" - Saro
Let's erase the harmful idea that boys can't express their emotions, because when they admit they can be afraid and vulnerable, we get gorgeous songs like this.
"Money" - Bad Wave
Bad Wave make it clear that guys can be gold diggers too. This is equality.
"My Friends" - Bohnes
Bohnes' latest single argues that embracing your inner demons will help you embrace your true self.
"Big Gucci" - Ash Eff
Ash Eff shows us the gang life, but with a female gaze.