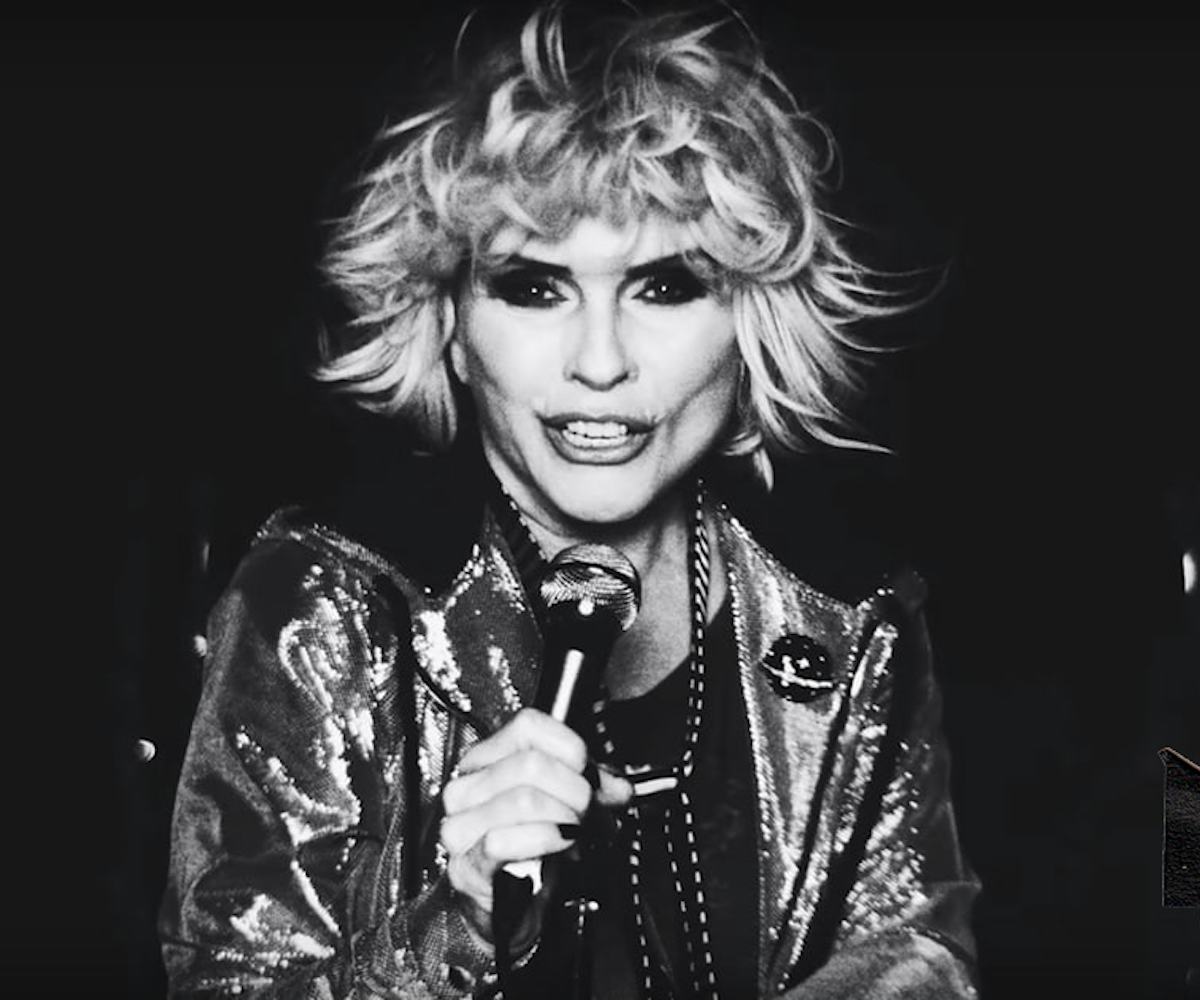 Soundcheck: The 20 Best Music Releases Of The Week
Blondie, PWR BTTM, Animal Collective + more
Every weekend, we're bringing you #SOUNDCHECK—your new destination for the best of the best new music that hit the web over the course of the week. Because you should always be prepared when someone passes you that aux cord. This week's round features 20 of our favorite emerging and established artists including Blondie, PWR BTTM, Animal Collective, and so many more. Turn up, tune in, and tune out.
"Fun"— Blondie
Debbie Harry forever.
"Big Beautiful Day"— PWR BTTM
Grab your glitter and paint your face because PWR BTTM's new album, Pageant, is coming. Let the queer revolution begin!
"Kinda Bonkers"— Animal Collective
Animal Collective is back and just as bonkers. With their new The Painters EP dropping this weekend, the time has come to get weird.
"Nobody Hands Out Anymore"— London O'Connor
Who doesn't enjoy commentary on society's lack of human connection? This visual is a wake-up call about how we're too plugged into technology and the realm of social media. Dive into O'Connor's remastered album O∆.
"To Say"— Jacques Greene
Whether or not you decide to leave your bedroom, this contemporary song will send a wave of calmness through your body. The track maintains the signature sound of Jacques Greene as the Montreal-based producer assists you in escaping on the dance floor. Feel Infinite drops on March 10 via LuckyMe.
"Love Incredible"— Cashmere Cat feat. Camila Cabello
Our bodies are ready for Wild Love. This track sort of picks up where the Ariana Grande-assisted "Adore" ballad left off, and we're 100 percent here for it.
"Seventeen"— no rome
Allow us to introduce you to the sweet sounds of no rome. This pop-friendly gem is a slow grinder that will get you all caught up in your feelings. Embrace the emotions.
"High"— Little Dragon
Soothing doesn't even begin to describe the vibes that is Little Dragon is giving us. Here's to hoping that more music is on the way soon.
"Spin"— Adamn Killa 
Anything produced by Shlohmo is a winner in our book.
"Phase Me Out"— VÉRITÉ
Please stop sleeping on VÉRITÉ. "Phase Me Out" is delicate and haunting—yet another gem of a song from a gem of a rising artist.
"Machine"— Misterwives
The party is here and it's bright, bold, and colorful. Misterwives' newest is anthemic and celebratory. Let's hear it for our differences.
"CNT U SEE"— Jamie Isaac feat. Wiki & Denzel Curry
Sometimes it's nice to throw a little jazz in the mix. This collaboration will leave your mind at ease and make you forget about any worries you have.
"Cute"— D.R.A.M.
Puppets are really having a moment right now, and we're not mad about it.
"Swang"— Rae Sremmurd
Line up the kegs, coins, and caddies. We've never had the desire to get down at a golf course, but this visual has us reconsidering.
"What Is Love"— Kingdom feat. SZA
At this point, we'll do anything to get more music out of SZA. Kingdom's debut full-length album Tears in the Club drops on February 24 and we have a strong feeling that it will provide the soundtrack to our pre-games.
"Lick"— Cardi B feat. Offset
If this doesn't make you want to stick your tongue out exactly like Cardi, what are you even doing? Bye, haters.
"FWM (Lie to Me)"— Leaf
At the end of the day, all we really want is to have people in our lives that get us. This jam is for all the ride or die chicks out there.
"Whole"— JONES
This acoustic tune will make you believe that angels are real. It's pop at its purest, and we might have shed a few tears.
"Reminder"— The Weeknd
As if we could forget that Abel is loaded AF. Shake and shimmy your problems away y'all.
"Closer"- Emma Jensen
Come a little closer and get into Emma Jensen. The vibes are worth it.