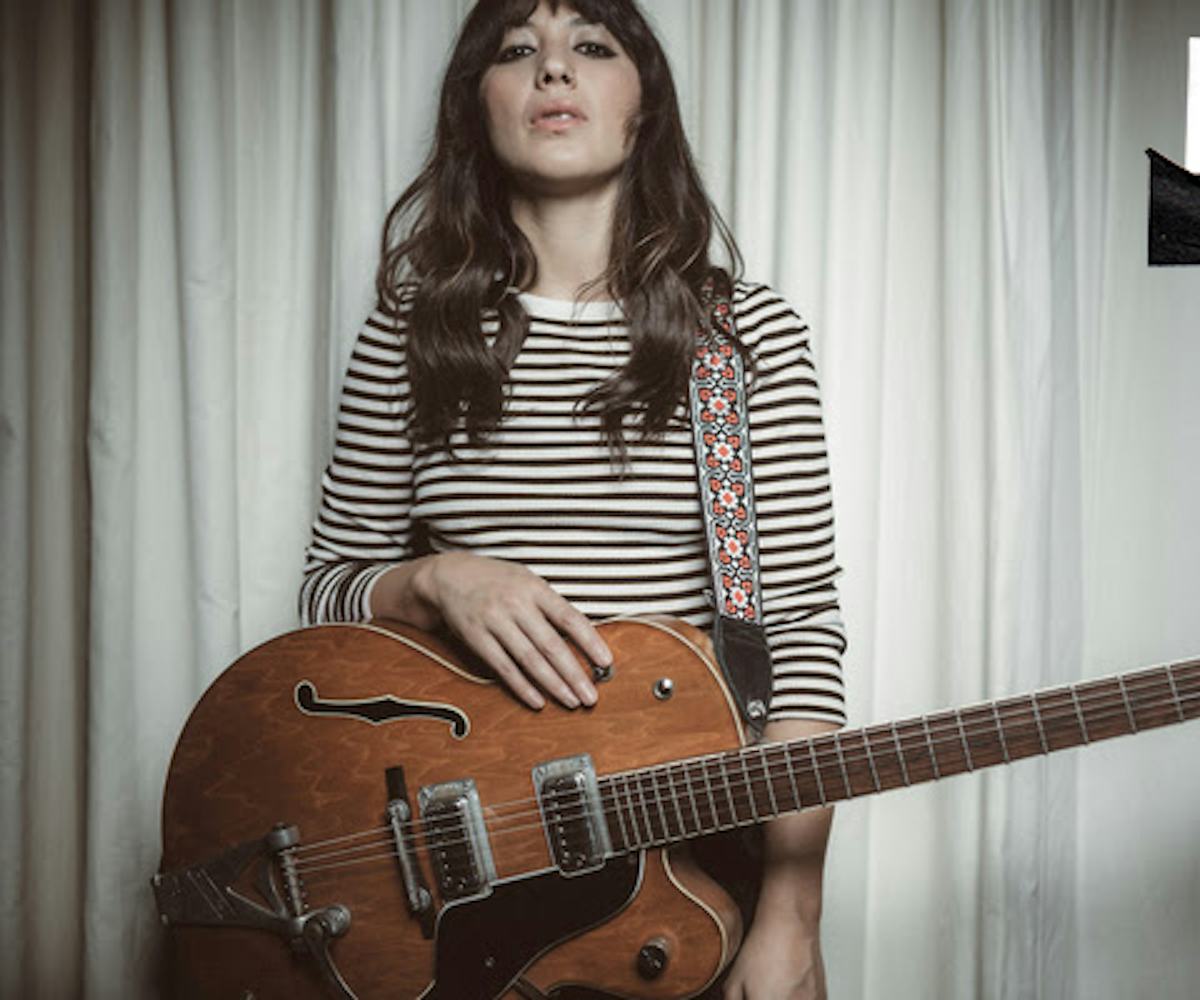 Soundcheck: The 20 Best Music Releases Of The Week
Michelle Branch, Nick Hakim, THEY. + more
Every weekend, we're bringing you #SOUNDCHECK—your new destination for the best of the best new music that hit the web over the course of the week. Because you should always be prepared when someone passes you that aux cord. This week's round features 18 of our favorite emerging and established artists including Michelle Branch, Nick Hakim, THEY., and so many more. Turn up, tune in, and tune out.
"Hopeless Romantic"— Michelle Branch
Michelle Branch's comeback is officially happening and we couldn't be more thrilled. This single was essentially 14 years in the making, and it does not dissapoint one bit. It's good to have you back, Michelle. Her full-length album Hopeless Romantic is slated to drop on April 7.
"Bet She Looks Like You"— Nick Hakim
This man has the most beautiful soul we ever did hear expressed. If your heart has been feeling cold lately, this tune will warm it right up as Hakim's raspy vocals reverb through the speakers. The Brooklyn-based artist's debut album Green Twins drops on May 19 via ATO Records.
"U RITE"— THEY. 
The Los Angeles-based duo is back at it again with a dope visual for their hot track. (Can you feel the heat rising from your headphones?) THEY.'s forthcoming album Nü Religion: HYENA drops on February 24 via Mind of a Genius/Warner Bros. Records. 
"I Know a Place"— MUNA
L.A.'s dark pop trio MUNA dropped their debut album, About U, this week which features the outstanding LGBTQ+ anthem, "I Know a Place." Inspired in part by the June 2016 Pulse nightclub massacre in Orlando, "I Know a Place" speaks on the power and importance of spaces like queer clubs for people to drop their inhibitions and celebrate and support one another. The video does well to portray the idea that those spaces exist between human beings rather than within the confines of a brick and mortar building. Queer women are powerful and this video is a testament to that. 
FIN— Syd
Whatever you do tonight, make sure that you're in the right setting to put this on. It feels like we waited a lifetime for this album to come, but now that it's here our bodies are more than ready. Syd is a real one. 
"Talking to You"- Izzy Bizu
In this quirky visual, the British singer-songwriter captures the ultimate cozy vibes as she sits in bed covered in an oversized turtle sweater. If you were looking for a reason to stay inside all weekend, this will paint the picture for you.
"What It Feels Like"— Sandro Cavazza
Break-ups are hard. Hindsight brings clarity and sometimes, that clarity is painful because it shows what you had was what you wanted all along. It's a funny thing how getting what we want often feels unlike how we imagined it. Cavazza captures that perfectly here. 
I DECIDED— Big Sean
Big Sean's latest album is everything you need in this sick, cruel world. The underrated rapper's fourth studio album features heavy hitters like Migos, Jeremih, and The Dream, so you know it's about to go off. 
"Searching"— Liv Dawson 
Everything that Disclosure touches turns to gold, and this song is no exception. London continues to spit out some of our favorite musicians. Dance the pain away, baby.
"Dark Side"— Phoebe Ryan
Unconditional love is such a drag, but Phoebe Ryan makes it seem less lame. This ballad will pull you out of your funk and push you out on the dance floor.
"Lions"— Skip Marley 
By now, you should know that every descendant from this family tree is talented. The new Island Records signee has penned a powerful cry to unify. He's just what this generation needs.
"Black and White"— Regina Spektor 
Black and white makes so much sense... Unless it's grey, because then what kind of grey? Does it make you feel blue, Regina?
False Hope EP— Kevin Garrett 
If love doesn't do anything else, it makes great music whether you're falling in or out. The Grammy-nominated singer-songwriter's latest release is a testament to the 25 year old's growth as an artist.
"On + Off"— Maggie Rodgers 
We can't get enough of this singer-songwriter who is redefining what it means to be a pop artist. In this Zia Anger-directed video, she struts around a studio in the coolest jumpsuit we've ever seen. Rodgers' debut EP Now That the Light Is Fading is out on February 16 via Capitol Records. 
Process— Sampha
Get ready to spend the entire weekend all up in your feelings. We've waited years for Sampha's debut album, and now that it's finally here we're not quite sure what to do with ourselves.
"BagBak"— Vince Staples  
Politically-charged music when we need it the most. We didn't know how empowering it feels to tell everyone in the government to "suck a dick" until right now. The second verse gives us chills though: "Prison system broken, racial war commotion/ Until the president get ashy, Vincent won't be votin'/ We need Tamikas and Shaniquas in that Oval Office/ Obama ain't enough for me, we only getting started/ The next Bill Gates can be on Section 8 up in the projects/ So 'til they love my dark skin/ Bitch I'm goin' all in." The timing of this release could not be better. Thanks, Vince.
"Thief"— Ansel Elgort
We feel conflicted to indulge in this visual, but you can't really look away from it in all its steamy glory. Oh, Ansel... We hate to love you sometimes.
Fresh Air— HOMESHAKE
If you're in a low-key kind of mood, there's honestly nothing better than a little bedroom R&B to feed your appetite. This album is an assortment of laid-back tunes that will have you stuck in a daydream. 
"Between Brick Walls"— Loose Buttons
We're absolutely in love with Loose Buttons' scuzzed-out indie sound. Get lost in the sea of dappled guitars and fuzzy pedals.
"Blicka Blacka"- Rome Fortune
Nothing like a lonely walk in a trailer park to get your mind back on track. We're really feeling the rapper's plaid on plaid look and need to know if he just paried a dress with a skirt. The Anthony Supreme-directed video is another avant gard masterpiece in Rome Fortune's diverse catalogue.