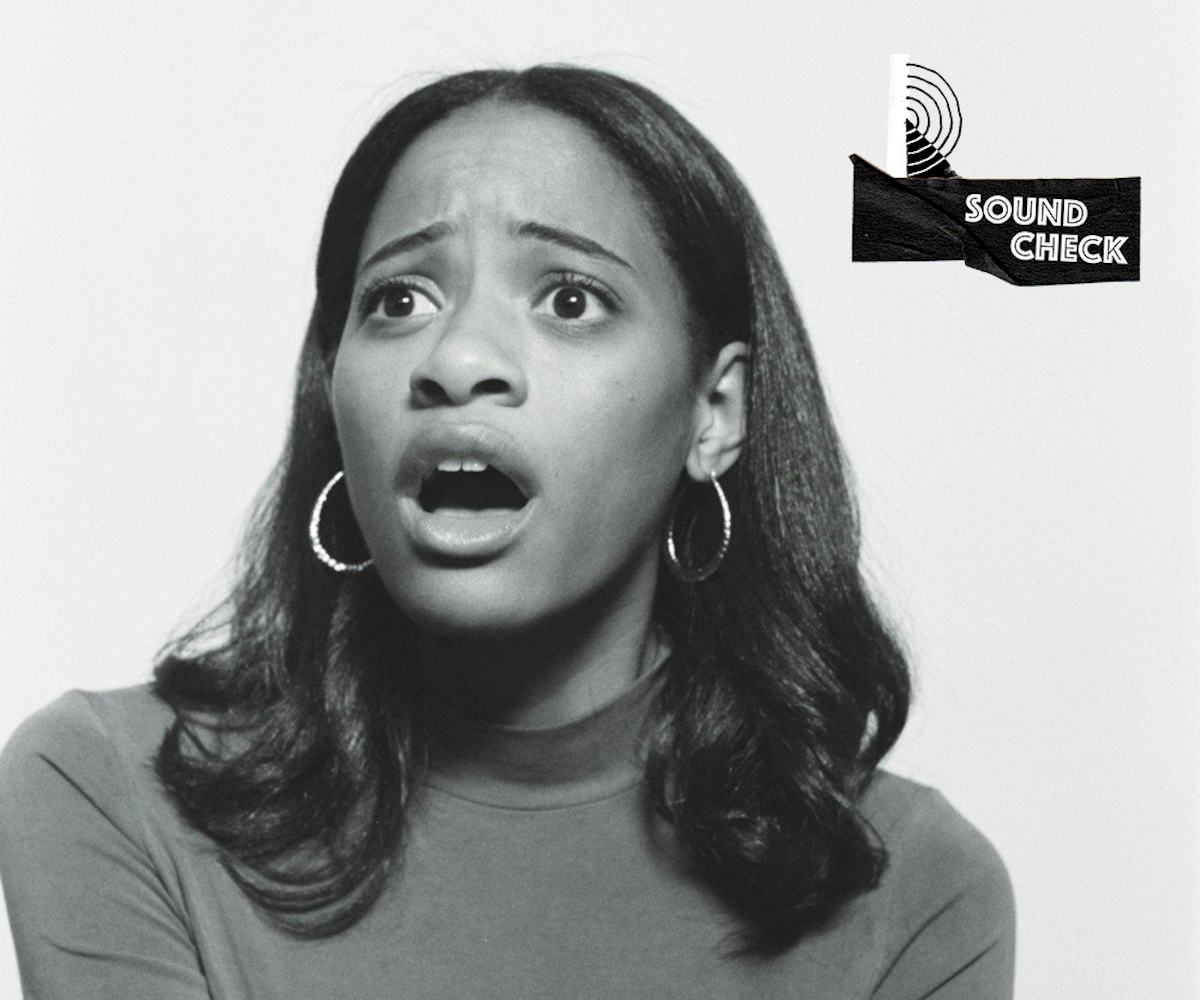 Soundcheck: The 18 Best Music Releases Of The Week
Kilo Kish, Kodie Shane, Young Thug + more
Every weekend, we're bringing you #SOUNDCHECK—your new destination for the best of the best new music that hit the web over the course of the week. Because you should always be prepared when someone passes you that aux cord. This week's round features 17 of our favorite emerging and established artists including Kilo Kish, Kodie Shane, Young Thug, and so many more. Turn up, tune in, and tune out.
"obsessing"— Kilo Kish
She's back! We haven't heard much of Kilo Kish Robinson since she released Reflections in Real Time last year. Fingers crossed that more music is on the way because we like what we see and hear.
Big Trouble Little Jupiter— Kodie Shane
Surprise! This 18 year old isn't waiting for you to be ready for her. 
"Wyclef Jean"— Young Thug
This is the craziest thing we've seen all week. Dare we say best music video, ever?
"Johny"— SOFI TUKKER
"Johny" is ready for the club. We can't help but dance to this mesmerizing new beat. 
Yesterday's Gone— Loyle Carner
Long live British hip-hop. Loyle Carner's a clever writer and an even stronger performer. Turn this up and vibe on.
"way it goes"— Hippo Campus
This track screams Hollister Co. 2007 in the best way possible.
The Search for Everything - Wave One— John Mayer
Even if you didn't realize it, you really missed John Mayer. He just released four new tracks with the first wave of his newest project The Search for Everything to remind you why.
"Crying on the Bathroom Floor"— MUNA
L.A.'s dark-pop trio MUNA has their debut album dropping in a few weeks. To get you hyped (you really should be by this point), they dropped one of their best songs yet. "Crying on the Bathroom Floor" is a gut-wrenching song about troublesome, personal battles wrapped in a pretty, throbbing synth package you can cry on the dance floor to. 
"Heaven"— Troye Sivan feat. Betty Who
Representation matters and Troye Sivan's new music video is a testament to that. He complements the track's narrative of coming to terms with his sexuality and religion with images of LGBTQ history. It's a beautiful, important celebration of queerness. Count to 15 with us.
"Running Back to You"— Bright Light Bright Light feat. Elton John
Bright Light Bright Light completes his Elton John-assisted video trilogy with this sumptuous, saturated, and refreshingly optimistic visual. Go find your lover and scream how much you care for them from the rooftops. That is exactly what this video will make you want to do. Embrace it.
"Hallelujah Money"— Gorillaz feat. Benjamin Clementine
You need someone (or something) to look up to in these dark times and the Gorillaz want to be that for you. They're returned just in time.
"Lay Up"— Ella Mai
Can it be summer? Summer love sure sounds good right now and Ella Mai is serving up the cravings.
"I Give You Power"— Arcade Fire feat. Mavis Staples
Arcade Fire's politics include getting you to dance while commenting on how power giveth and power taketh away. Find freedom on the floor to this. Do more by buying the song because all proceeds are being donated to the American Civil Liberties Union.
"Crooked Cops"— Rejjie Snow
The title of the song says it all. Rejjie Snow goes in reflecting on the state of America's police state, racially-driven crimes, and murders of black people by those meant to protect all our freedoms.
"Land of the Free"— Joey Bada$$
Joey Bada$$ has a new album coming and based on its first single, we're in for some solid social commentary. 
"Checkmate"— Dessert
Welcome to The Twilight Zone. It's the real world and it doesn't make much sense but at least we have Dessert, whose lead singer reveals his face for the first time here, to keep it fresh.
Covered and Taped— Dashboard Confessional
If ever you dreamed of hearing Chris Carrabba sing Justin Bieber, The 1975, and other covers, boy do we have a treat for you. Let's get emo(tional).
"Runaways"- The Skins
Hold on to something firm because the lead singer of this New York-based band will knock you off your feet with her powerful vocal chops.