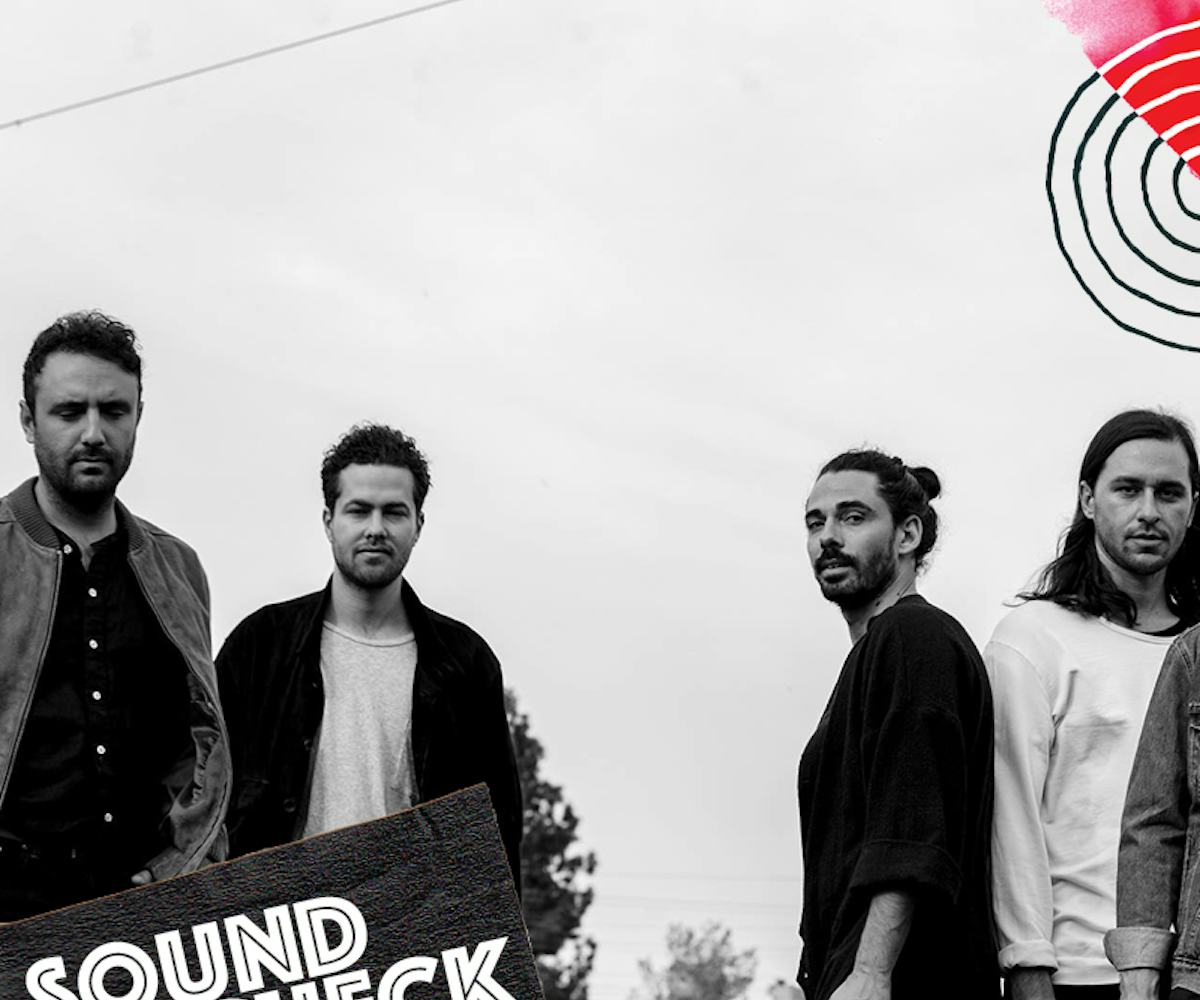 Photo via Local Natives / Facebook
Soundcheck: The 13 Best Music Releases Of The Week
Local Natives, Kilo Kish, ABRA + more
Every weekend, we're bringing you #SOUNDCHECK—your new destination for the best of the best new music that hit the web over the course of the week. Because you should always be prepared when someone passes you that aux cord. This week's round features 13 of our favorite emerging and established artists including Local Natives, Kilo Kish, ABRA, and so many more. Turn up, tune in, and tune out.
"Hello, Lakisha" - Kilo Kish
This cute, animated video pretty much sums up the essence of Kilo Kish. The autobiographical track is featured on her Reflections In Real Time album that came out back in February. If you've been feeling down, it will brighten your day.
"Villainy" - Local Natives
After three years out of the spotlight, our favorite indie rock band has returned to gift us with music from the heart. This song will lift your spirits instantly. Local Natives' forthcoming album Sunlit Youth is due out on September 9.
"my neighbor is a drug dealer" - beagles
Michael Todd Berland's freshly dropped album is so pleasant that it's impossible to not be in a good mood after you listen to it. Directed by Brian Kinnes, this video will make you want to hop on the next flight to Portland, Oregon and eat watermelons all day. Indie music is good for the soul.
"Irresistible (Ice Cold)" - Richie Quake
The Brooklyn-based artist reminds us that there are always two sides to the story in his latest video, which was created with a $500 budget! He recites the story of his past relationship on an empty street. The LED lights and overall visuals throughout the video capture the bitterness and nostalgia he still feels. We're into it, which is why we premiered it. 
"Crazy Dream" - Tom Misch feat. Loyle Carner
We premiered this track too, so you already know that we love it. The silky smooth collboration will be featured on Misch's upcoming Reverie EP, which is set to drop on July 15. The combination of voices, beats, and guitar chords make this a summer banger. 
"Bored to Death" - Niia
After what feels like a thousand years of waiting, Niia is finally back in business. The seductive R&B singer has teased us with a video shot by Luke Gilford. Niia's debut album is expected to be released sometime this year, so keep your fingers crossed.
"Union" - Her
This French duo makes some of the most subtle, sexy tunes that we've had the pleasure or hearing this past year. This track closed out their debut Her Tape #1 EP and finally has a visual to match the vibe. Be the queen you wish to see in the world.
"Lanes" - Yuna
Our favorite Malaysian singer-songwriter makes you feel like a fly on the wall as she takes you on an emotional journey in her new video for "Lanes." The video opens up with Yuna and her love interest arguing. She then backtracks (literally and figuratively) to figure out why and how it all went wrong.  
"CRYBABY" - ABRA
Once again, the Darkwave Duchess leaves us begging for more. This track is another roof raiser, one that will remind you to cut all the sad boys from your life immediately. ABRA's debut PRINCESS EP drops on July 15.
"Blk Girl Soldier" - Jamila Woods
A little black girl magic never hurt nobody (except for entitled white males.) This empowering single will be featured on Woods' debut solo album, Heavn.
"Final Song" - MØ
Who needs gravity? Not MØ. The Danish pop star levitates and wields an albino python—among other magician-like talents—in the mesmerizing new video for her summer anthem, "Final Song." The sun-splashed visuals are a treat for the eyes as MØ floats mid-air, and the camera pans breezy, mountaineous California landscapes.
"Do You Love Me?" - Joyce Wrice
The answer is yes. The R&B up-and-comer channels major '90s vibes in the video for "Do You Love Me?," off her debut EP Stay Around. In high-waisted jeans, sneakers, and the vintage adidas sweater to rival all vintage adidas sweaters, the 24-year-old ruminates on an insecure love. It's smooth, soulful, and honey-sweet with just a little bit of fire. 
"Still In Love" - JAHKOY
The weather's warming up, so it's high time for a summer love song. Fortunately, we've got Jahkoy's "Still in Love" to fulfill that role, with its head bop-inducing beat and lyrics that will remind you of the one that got away. The visuals, which just dropped this week, are the perfect combination of vibrant and romantic, complete with scenes that show the up-and-coming Toronto crooner treating his love interest to heart-melting walks on the beach and dancing in the street. We can only hope that this is what our summer romances will look like.