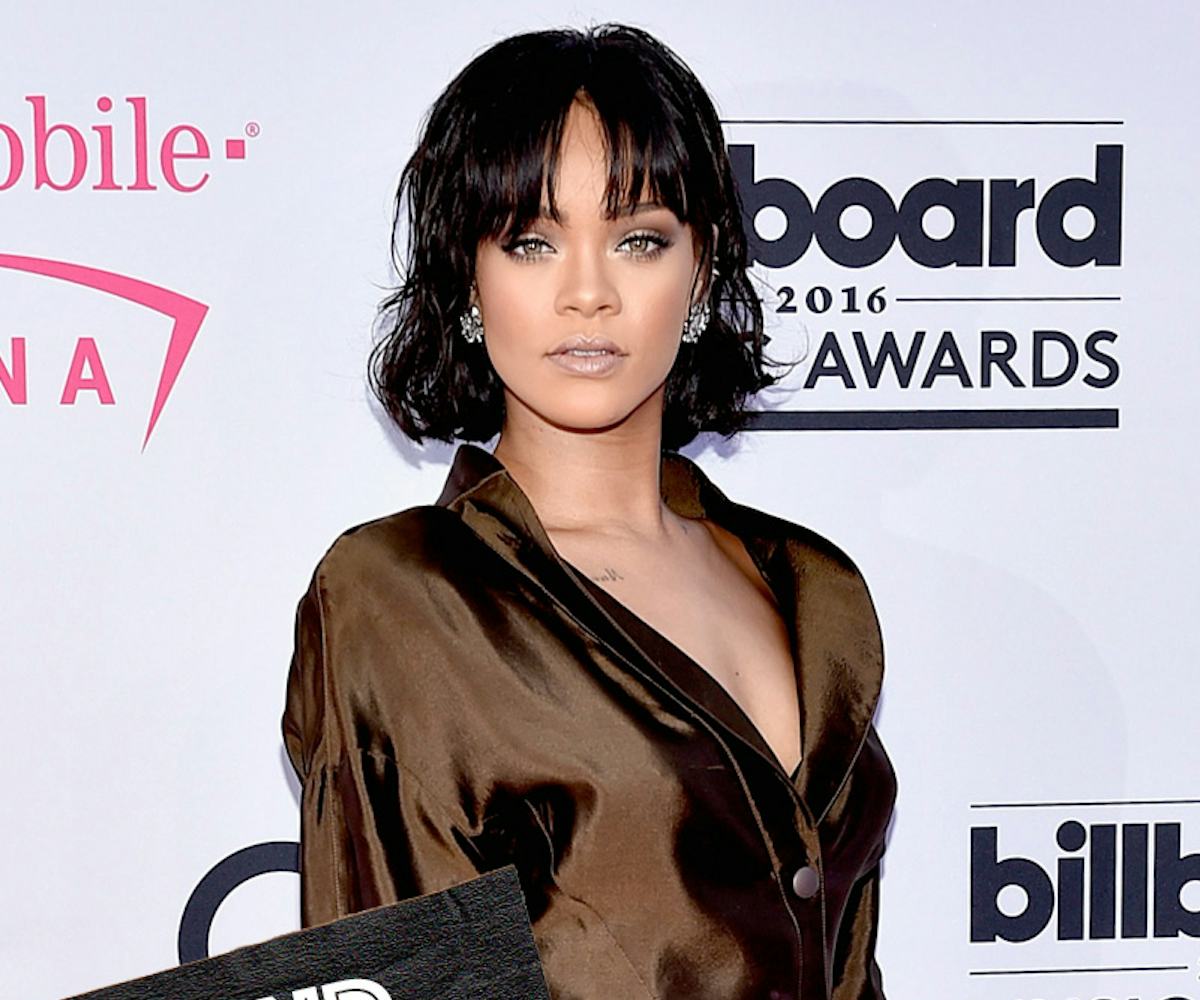 Photo by David Becker / Getty Images
Soundcheck: The 8 Best Music Releases Of The Week
Rihanna, Ryan Hemsworth, Kelsey Lu + more
Every weekend, we're bringing you #SOUNDCHECK—your new destination for the best of the best new music that hit the web over the course of the week. Because you should always be prepared when someone passes you that aux cord. This week's round features eight of our favorite emerging and established artists including Rihanna, Ryan Hemsworth, Kelsey Lu, and so many more. Turn up, tune in, and tune out. 
"How It Felt" - Ryan Hemsworth 
There's never enough moody music in this world. Candian producer Ryan Hemsworth knows exactly how to push our buttons so we're not caught crying in the club, but instead make it home safely to wallow in solitude. (Hemsworth personally dedicates it to "Bun Itakura" and the coffee shop near his apartment.) Pretend your life is a video game and you've put it on pause to temporarily escape all of your responsibilities.
"Serpentine" - Oyinda
This Nigerian-born, London-bred singer-songwriter/producer will leave you speechless with her captivating voice. It's deep, rich, and sultry with a soft gothic vibe that we are absolutely mesmerized by. Oyinda's Restless Minds EP drops on June 10. To learn more about her, click here.
"Dreams" - Kelsey Lu
We've been keeping tabs on Kelsey Lu ever since she quietly released her first single "Morning After Coffee." The music video was so stunning that we had to learn more about her and sat down with her during a studio session. In this newly released video, she takes us on another adventure in the great outdoors, but this time we're stranded in the desert. The visual gives us major FKA twigs vibes. Lu's debut Church EP is set for release on July 8 via True Panther Sounds.
"Trophy Daughter" - Sur Back
You won't be able to take your eyes off this self-taught producer, guitarist, and singer. Sur Back makes what she likes to call "high and lowbrow art" that blends orchestral instrumentation and jazz-inspired melodies with '80s synth pop. This vintage-styled video makes us want to stay in bed all day.
"Listen" - Treez Lowkey x Take A Daytrip
It wouldn't be the weekend if we didn't send you off with something that makes you want to bounce off the walls. If the urge to yell at someone has been building up inside you for way too long, crank this up and let it all out. This is what happens when New York mixes with the DMV. We're wilding out to this dope collab, and we hope you get rowdy too.
"Nothing Is Promised" - Mike WiLL Made-It feat. Rihanna
We can always count on Rihanna to make the soundtrack of our lives that we didn't know we needed. This collaboration with Atlanta's infamous producer Mike WiLL Made-It blew our minds when it dropped late last night, and we're still jamming hard to it. In a world where we are advised to trust nobody, thank the heavens that we can rely on Rihanna to save us from mediocrity and boredom.
"16 Shots" - Vic Mensa
Chicago-based rapper and SaveMoney collective member Vic Mensa wrote this song as a tribute to LaQuan McDonald, a 17-year-old black man who was murdered by a police officer in Chicago for being armed with a 3-inch knife. (He was shot 16 times in 13 seconds by officer Jason Van Dyke.) "I was inspired to make this song by my time down on the ground floor, in the street, when we were revolting against that shit," he told Beats 1 radio. "This record is like self-defense." Mensa's highly anticipated There's A Lot Going On mixtape is available now on Apple Music. Pour one out for the real ones.
"POC THAT STILL A RYDA" - M.I.A.
Even though we're still feeling some type of way about M.I.A. after those #blacklivesmatter comments, she's sort of redeemed herself with this newly dropped single. "I set this truck on fire / I'm here for every color / Including Black Lives Matter," she spits. We can't deny that when this track goes off, it would cause a boombox to burst into flames. For now, we'll allow it to count as progress but will proceed with caution.