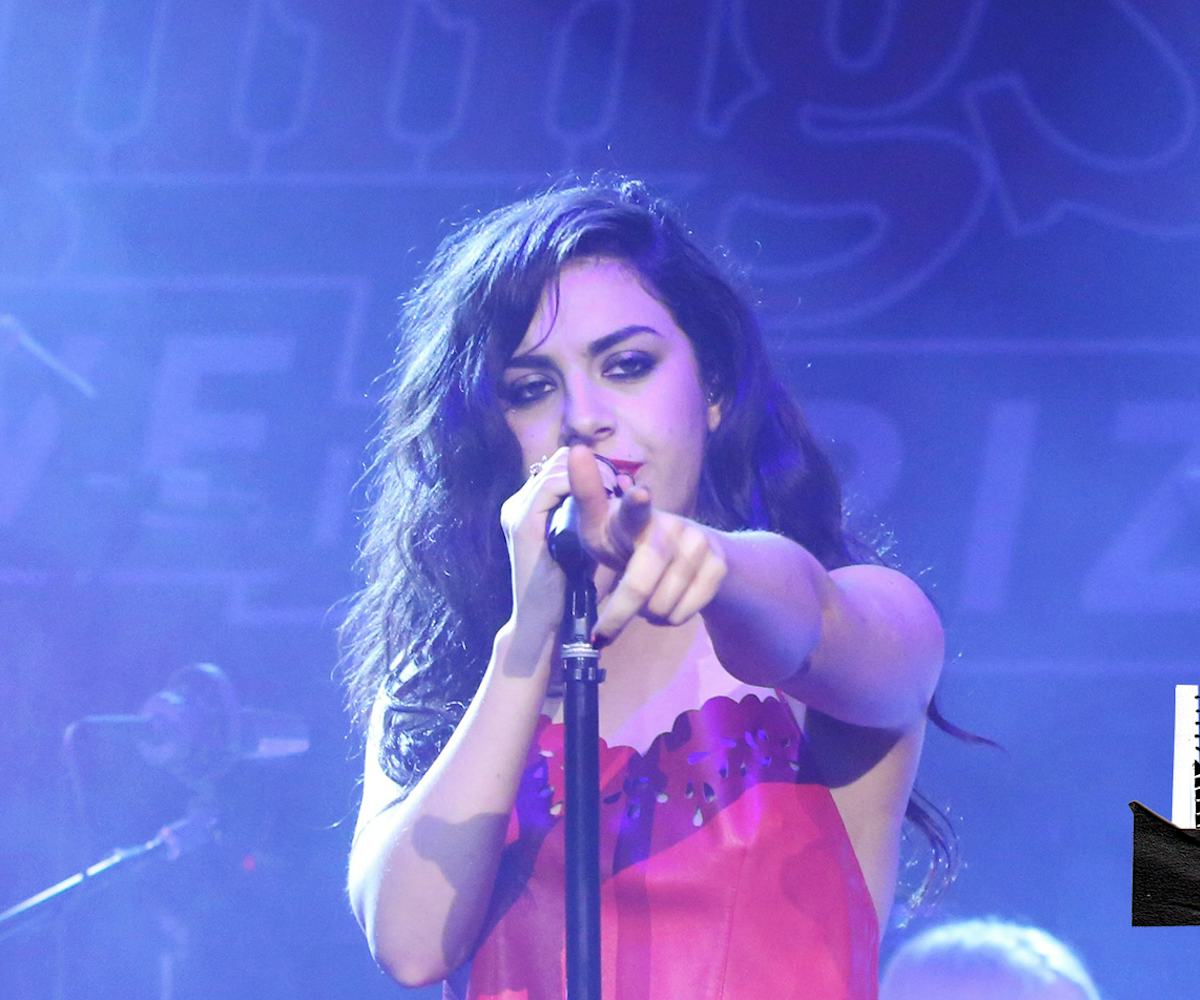 Soundcheck: The 26 Best Music Releases Of The Week
Charli XCX, Jacques Greene, Frank Ocean + more
Every weekend, we're bringing you #SOUNDCHECK—your new destination for the best of the best new music that hit the web over the course of the week. Because you should always be prepared when someone passes you that aux cord. This week's round features 26 of our favorite emerging and established artists including Charli XCX, Jacques Greene, Mabel, and so many more. Turn up, tune in, and tune out.
Number 1 Angel— Charli XCX
This mixtape is pure fire. Crank it up loud from start to finish—you're in for a bump and grind. The opening and closing tracks will shake you to the core.
Feel Infinite— Jacques Greene
This beautiful body of work was so worth the wait. The Montreal-bred producer is proud to present his debut project, and we're overwhelmed with all of the feelings.
"Chanel"— Frank Ocean (feat. A$AP Rocky)
Once again, we are at the mercy of this brilliant man. The new single aired on Frank Ocean's Beats 1 show. He also posted the lyrics in a collage-style layout on his Tumblr.
"Finders Keepers"— Mabel
This song is an ode to not overthinking and shows the R&B singer-songwriter embracing her cultural roots as a English, Swedish, and Sierra Leonean-woman. Mabel's Bedroom EP is slated to drop on May 26.
"123"— Girlpool
Loving somebody else can be hard, but loving yourself? Even harder. Our favorite Philly-based duo is back to shred up our hearts into a million tiny pieces with this tender tune. Their forthcoming album, Powerplant, is out on May 12 via Anti- Records.
"Dark Days"— Local Natives
At last, a visual for one of our favorite tracks off of Sunlit Youth has arrived. It contains grainy, homemade footage of the band during the making of the album across continents. Be still, our hearts.
"Shades"— Moving Castle feat. Kevin Blu
Low-key jazz-inspired drums keep this hip-hop track grooving.
"Free"— 6LACK
Kylie Jenner is a fan of this talented human, so you probably should be too. This video will really make you wish you had somebody to run their fingers through your hair right now. FREE 6LACK is out now.
"Patience (Freestyle)"— Ray BLK
Ray BLK gives uses her smooth vocals to give us a heavy dose of confidence as she talks us through her rise to fame. 
"Wasted Youth"— Fletcher
This coming-of-age tune only got better with the adorable visuals in its new video. Fletcher teamed up with childhood friend Ryan Hutchins to create a rosy story of growing up and finding love.
"Beautiful Little Fools"— Jorja Smith
This lovely tune was released to celebrate all women worldwide on International Women's Day. We also love that it was inspired by a line from F. Scott Fitzgerald's The Great Gatsby. A classic for a classic!
"What You Want"— THEY.
THEY.'s cool sound and the gorgeous models they enlisted make this new video like walking through a fun house, but a lot sexier. 
"Johny"— SOFI TUKKER
Three ultra-hip ladies dancing around and looking badass in the city? Sounds like a good time to us. 
"Inhale Exhale"— Farai
If you've been having a rough week, this is the meditation your mind seeks. Farai's Kiswell EP drops on NON Worldwide this month.
"You are the Problem Here"— First Aid Kit
This usually innocent-sounding duo has had enough. First Aid Kit goes hard and doesn't hold back, directly calling out rape culture and making loud feminist statements. We think Bush-era Dixie Chicks would be proud. 
"REDMERCEDES"— Anime
We love a good bass, and Anime loads it on hot and heavy. Even if you're not one to be impressed by flashy cars, this song will make you want to pull up on the racetrack.
Yours Conditionally— Tennis
This album was made for all women everywhere. Alaina Moore told us that this record is a testament to her finding her voice as a songwriter as she voices her concerns about herself in relation to the world as a woman.
"Answer My Text"— PWR BTTM
Leave it to PWR BTTM to write the most relatable song about ghosters, ever.
"Say Something Loving"— The xx
For The xx's second video off I See You, they reunited with Alasdair McLellan for a touching ode to love in all its forms. Why say something loving when you can show it?
"Ocean"— Goldfrapp
All hail Goldfrapp's return to the sexy, sultry side of electronica. Ooh la la, indeed; Silver Eye is going to rock your world.
"Break My Heart"— Hey Violet
Hey Violet knows how to write a good pop hook and "Break My Heart" is a testament to that. This song has spunk. 
"Drug Money"— Avante Black
You want a trip? Avante Black will give you a trip.
"Talk To Me"— Carter Reeves
Carter Reeves' second single as a solo artist is a feel-good bop. If you don't shake, shimmy, and roll to this, you're doing life wrong, man.
"sad for you"— NJOMZA
The sad stoner girl vibes are strong with this one. Tune in, tune out the world, and embrace the vibes.
"FYE"— Take A Daytrip and Treez Lowkey
This marks the first single off Take A Daytrip and Treez Lowkey's collaborative project 95 Joyride. The bouncy track is featured in the Netflix original film Burning Sands, which we highly recommend watching this weekend.
"I Still Wait For You"- XYLØ
The whole "I wish I could quit you" sentiment has never sounded so pretty. XYLØ's latest is an ode to solitude and however lonely that may feel in the beginning.