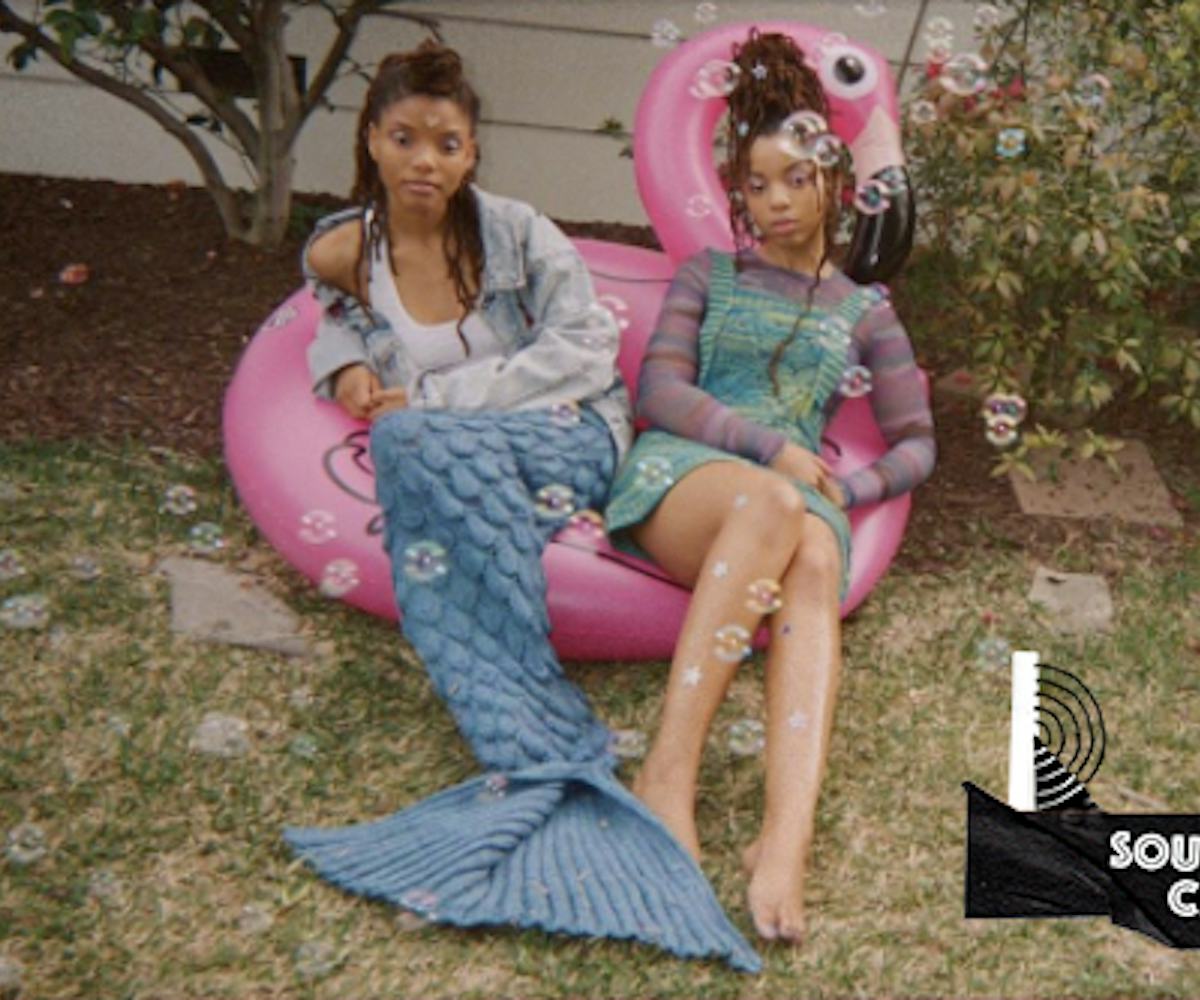 Photo courtesy of Chloe x Halle
Soundcheck: The 12 Best Music Releases Of The Week
Chloe x Halle, Jacques Greene, Michelle Branch + more
Every weekend, we're bringing you #SOUNDCHECK—your new destination for the best of the best new music that hit the web over the course of the week. Because you should always be prepared when someone passes you that aux cord. This week's round features 12 of our favorite emerging and established artists including Chloe x Halle, Jacques Greene, Michelle Branch, and so many more. Turn up, tune in, and tune out.
The Two of Us— Chloe x Halle
The Atlanta-bred sister duo has blessed us with more music and we couldn't be more grateful. This surprise mixtape is 25 minutes of pure bliss and we'll be listening to it on loop for the entire weekend.
"Afterglow"— Jacques Greene
This Mauriès Mato-directed visual further explores the producer's tribute to club culture. The spoken word inclusion really sets the vibe, expanding on the beautiful concept of human connection. The way it plays out makes you feel like you're putting together fragments of a short film that you never want to fully solve. Feel Infinite is available now.
"Best You Ever"— Michelle Branch
Mirror, mirror on the wall, what's the greatest comeback of all? We've waited 14 years for Michelle Branch's return, and this single is proof that it was totally worth it. In the video, she shows us what went down behind the scenes in the studio. There's even some footage of her beau, Patrick Carney. Hopeless Romantic is slated to drop on April 7.
"1 Night"— Mura Masa and Charli XCX
Fresh off the release of her fiery Number 1 Angel mixtape, our favorite British pop star is hitting us with another sick collab. The song is full of all things cute including clapping, chanting, and chiming. 
"Relaxation"— Nok From the Future
As the title suggests, this track instantly makes us feel compelled to unwind our minds. The video is more on the spazz side, but we're totally feeding off of the rapper's energy. This is definitely not the side we were previously exposed to in "Wocky Wocky."
"Empty"— Tommy Genesis
This is one of those songs where you wave your middle finger high up in the air. "I make you better but you make me sad," the rapper repeats while the beats boom with gloom in the background. Boy bye, GTFO.
"Reverie"— Arca
This is what taking things to the next level looks like—literally. In this NSFW Jesse Kanda-directed visual, the New York-based artist walks around in some badass stilts made out of metal while exposing his bum in shredded tights. Arca's self-titled third full-length album is out on April 7 via XL Recordings.
"Mama Say"— Betty Who
Come through with that choreo, Betty Who! The Valley (out March 24) is shaping up to be something of a glittery pop explosion and we're so here for it. 
"Chained to the Rhythm"— Katy Perry (Hot Chip Remix)
Hot Chip remixed Katy Perry's pop-litical song to brilliant disco-tinged effect. Chain us to this rhythm all day.
"Causing a Commotion"— Bright Light Bright Light
Bright Light Bright Light covers Madonna and it's so bombastic, it should be illegal.
"Unworthy"— Vancouver Sleep Clinic
For a mellow time, listen to Vancouver Sleep Clinic's latest. For a visually arresting time, watch the video.
Here Comes Trouble— The New Respects
Trouble has never sounded so good. The New Respects' debut packs a sound unheard of in today's synthed-out landscape. Press play. Your ears will thank you.