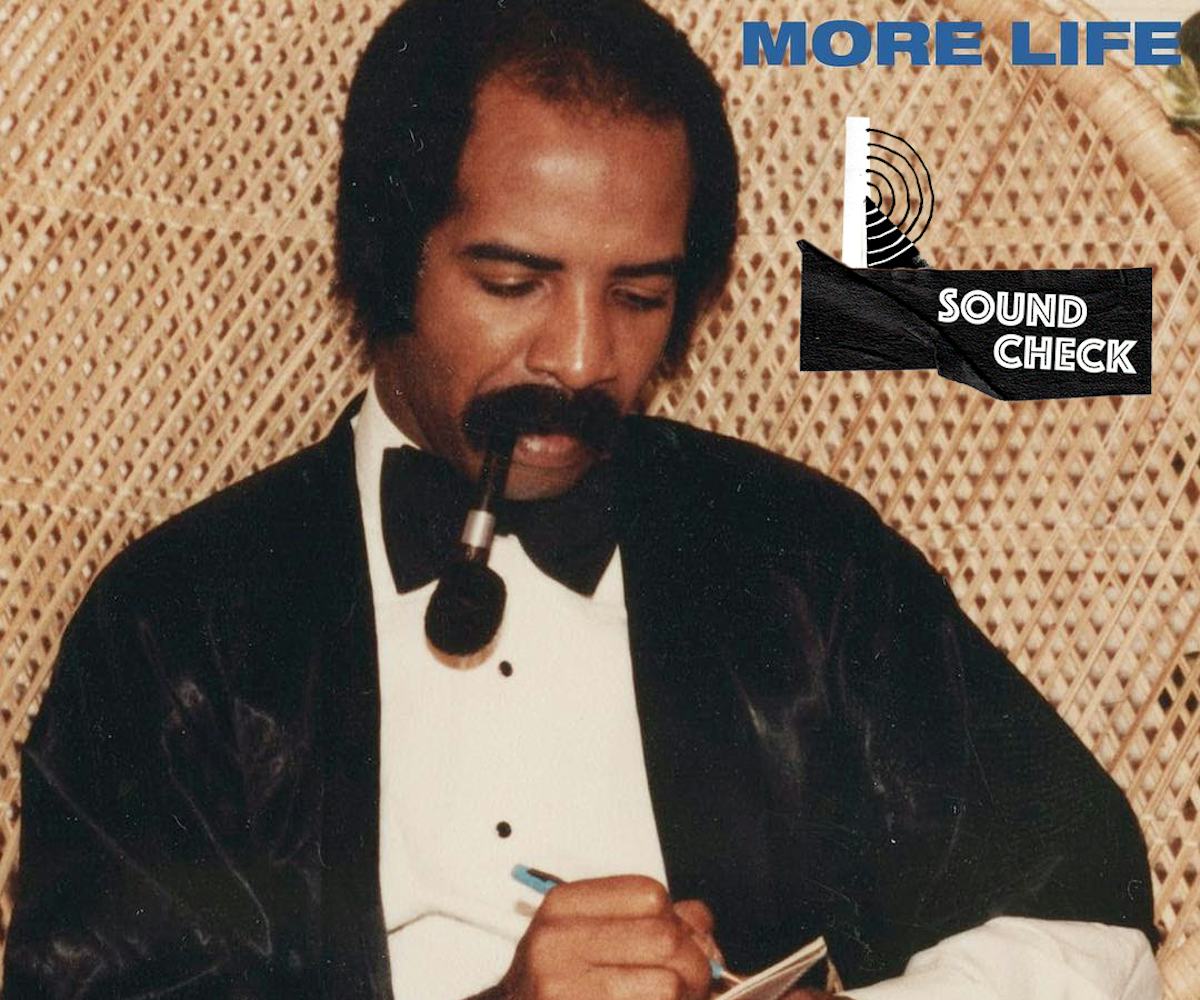 Photo courtesy of OVO
Soundcheck: The 21 Best Music Releases Of The Week
Every weekend, we're bringing you #SOUNDCHECK—your new destination for the best of the best new music that hit the web over the course of the week. Because you should always be prepared when someone passes you that aux cord. This week's round features 21 of our favorite emerging and established artists including Betty Who, Drake, James Blake, and so many more. Turn up, tune in, and tune out.
More Life— Drake
We still feel some type of way about Drake, but at least this 22-track-long "playlist" is a major departure from Views. We really hope that Drake takes a break in order to live his life to the fullest. (He truly deserves it.)
"My Willing Heart"— James Blake
We'll watch literally anything starring Natalie Portman.
"Long Time"— Blondie
Dev Hynes gives us serious "Heart of Glass" vibes with his work on Blondie's new single. Debbie Harry's voice has us feeling all kinds of reminiscent, in the least cheesy-retro way. 
"Bellyache"— Billie Eilish
Eilish forces her totally creepy track into the light of summer with this hazy video, dragging around a child's wagon full of cold hard cash. 
"Icarus"— Wiki
Wiki stands apart from Ratking yet again with a classic, solid track. 
"The Meadow"— Cat Clyde
We can't get enough of her gritty, bluesy vocals. 
"World Wings"— Yoke Lore
The hope brimming in Yoke Lore's latest is infectious. Listening to this makes the world seem okay.
"Hey Boy"— She-Devils
Let's get weird, y'all. She-Devils makes it fun to do so.
"Slip Away"— Perfume Genius
Perfume Genius once said nobody is safe when he sashays. Boy did he deliver on that statement here. 
"Loveless"— Lo Moon
After what feels like forever, Lo Moon finally dropped the video for their beautiful song "Loveless." Waiting is, as usual, worth it.
"Push feat. Tunde Olaniran"— Flint Eastwood
Flint Eastwood's music is a genre within itself and we wouldn't ask for it to be anything else. "Push" transcends everything she's done thus far and pushes it to new, rewarding heights.
No Data— Daye Jack
It's here! Daye Jack's latest will leave you feeling some type of way.
"Saunter"— Arca
Arca's latest is cinematic and haunting. Sleep well tonight, loves.
"Still Got Time feat. PARTYNEXTDOOR"— ZAYN
Okay, ZAYN! Come through with these summer vibes.
"hear me"— NJOMZA
Yet another A+ track from NJOMZA. Broken hearts don't heal as fast as we want them to.
"Truth Is a Beautiful Thing"— London Grammar
Dear me, London Grammar's forthcoming album, Truth Is a Beautiful Thing, is going to destroy us (out June 9).
"Are You Happy"— Bipolar Sunshine
Blissed out existentialism has never sound so good.
"With Him/Best to You/Better Numb"— Blood Orange
Sigh, although this is a TIDAL exclusive right now, the wait for it to hit YouTube is well worth it. For now, here's this blissful moment from Blood Orange's Freetown Sound.
Retrograde EP— Ariana and the Rose
Get lost in Ariana and the Rose's brilliant synth pop. It's not just cool, it's "Supercool."
The Valley— Betty Who
Man, oh man did Betty Who knock it out of the park with this album. This is exactly what a sophomore effort should be: fun and entirely individual.
"No Ordinary Love"- Kara Marni
Kara Marni's got all the vibes for all the good times.