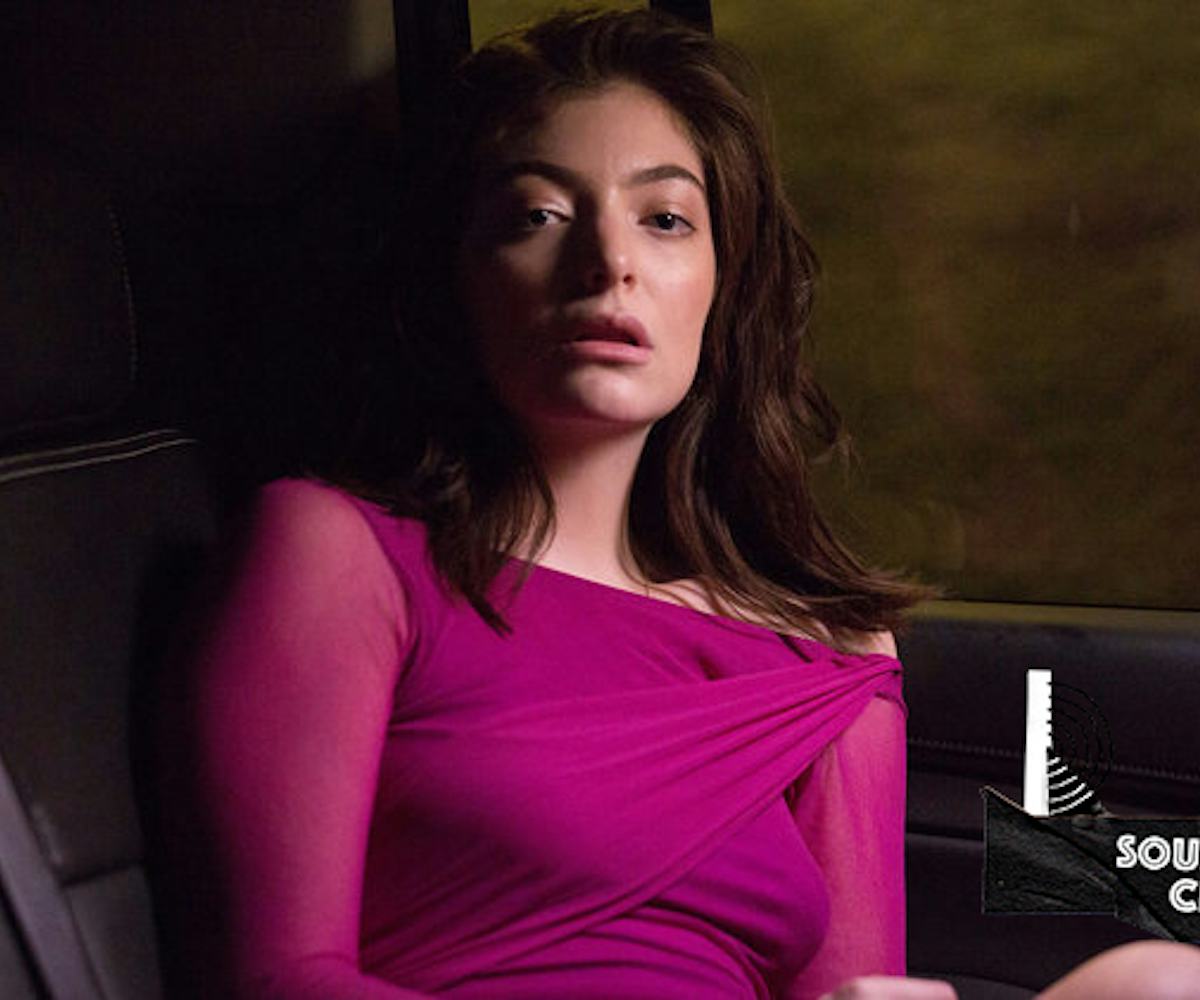 Soundcheck: The 21 Best Music Releases Of The Week
Lorde, Kevin Abstract, Alex G + more
Every weekend, we're bringing you #SOUNDCHECK—your new destination for the best of the best new music that hit the web over the course of the week. Because you should always be prepared when someone passes you that aux cord. This week's round features 21 of our favorite emerging and established artists including Lorde, Kevin Abstract, Alex G, and so many more. Turn up, tune in, and tune out.
"Green Light"— Lorde
New Zealand's brightest bop star is back and better than ever! Here, we see and hear her channeling her inner Robyn. We can't contain our excitement about Melodrama. Long live Lorde.
"Runner"— Kevin Abstract
This introspective visual is the follow-up to "Empty" and picks up where our suburban love story left off. We don't want to spoil anything, but the ending will leave you shook to the core.
"Bobby"— Alex G
Your favorite Philly shredder is back with new tunes. This song approaches a new territory for the band as they dabble in folk and alt-country (think Wilco and Sufjan Stevens). His forthcoming album Rocket will be out on May 19 via Domino.
How It Feels EP— Adia Victoria
Life is full of little surprises, and this was one of the better ones to come our way. Victoria released it as a way to channel her frustrations with the current political landscape in America. This EP is for all of the unapologetically emotional women out there. Free your mind.
American Teen— Khalid
This debut album speaks volumes about the potential of this young singer-songwriter. Growing up doesn't mean that you have to kiss your youth goodbye forever.
"Garden Piano"— Roland Tings
Stop whatever it is that you're doing and head over to the nearest dance floor. This tune will get all the blood in your body circulating. It feels so good to be alive, no? Dance your troubles away!
"Get Out"— Rome Fortune
Well, he certainly went super hard on this track. If you like your hip-hop served with a mini-horror film this one is definitely for you.
"Everyday"— Ariana Grande feat. Future
We never saw this collaboration coming, but we're not mad about it. Future gains points for teaming up with the most dangerous woman in pop.
"International Business Trip"— Kweku Collins
Collins turned his touring and festival life into a track and we're so glad he did. 
"Barf Day"— Diet Cig
Diet Cig is back at it with their light-hearted honesty and gritty garage undertones. This coming-of-age track has Alex Luciano singing "I just wanna have ice cream on my birthday/ Blow the candles out and wish all of my pain away," and we couldn't relate more. 
"My Emotions Are Blinding"— Tennis
Their new album is less than a week away, and this feminist jam has us dying for more.
"Serpentine"— Oyinda
These dark sci-fi visuals are almost as hypnotic as Oyinda's vocals. 
"The World Laughs"— She-Devils
"The world laughs when you do too," She-Devils sings, and we can't help but smile with these kitschy, playful visuals and summery vibes. 
"Black Butterflies & Déjà Vu"— The Maine
Make America Emo Again. This new release will have you dancing holes into your beat-up all-black Vans. 
"Matches"— Cash Cash and Rozes
It's beginning to sound a lot like summer and this Cash Cash track with Rozes is a big reason why.
"Shape of You"— Ed Sheeran (Major Lazer Remix feat. Nyla and Kranium)
Justin Bieber sounds amazing when sung over Diplo's production, so, like, can Ed Sheeran team up with Major Lazer for a couple tracks, or what?
"You Can Cry Tomorrow"— Betty Who
Okay, Betty Who! This '80s-meets-'00s pop anthem about rebuilding yourself through dance and a little escape is brilliant and optimistic. The Valley is going to bop, y'all.
"Cold Heart Killer"— Lia Marie Johnson
2017 needed its version of The Weeknd's "High For This" and Lia Marie Johnson is here to deliver it.
"Sail Away"— courtship.
Firstly, you can never, ever go wrong with a hand clap track, and secondly, courtship.'s latest will get you lifted. "You taste like something I can't afford." I mean, c'mon! That's great.
"Gold Angel"— Minke
Loneliness is a fickle thing. Here's an ode that's subtle and poignant to keep you company.
"Trees"— Babe Simpson
This Barf Troop member is branching out into solo territory and now we have a better understanding as to why. Her latest offering sounds like it floated down from the sky. Growth is a beautiful thing.