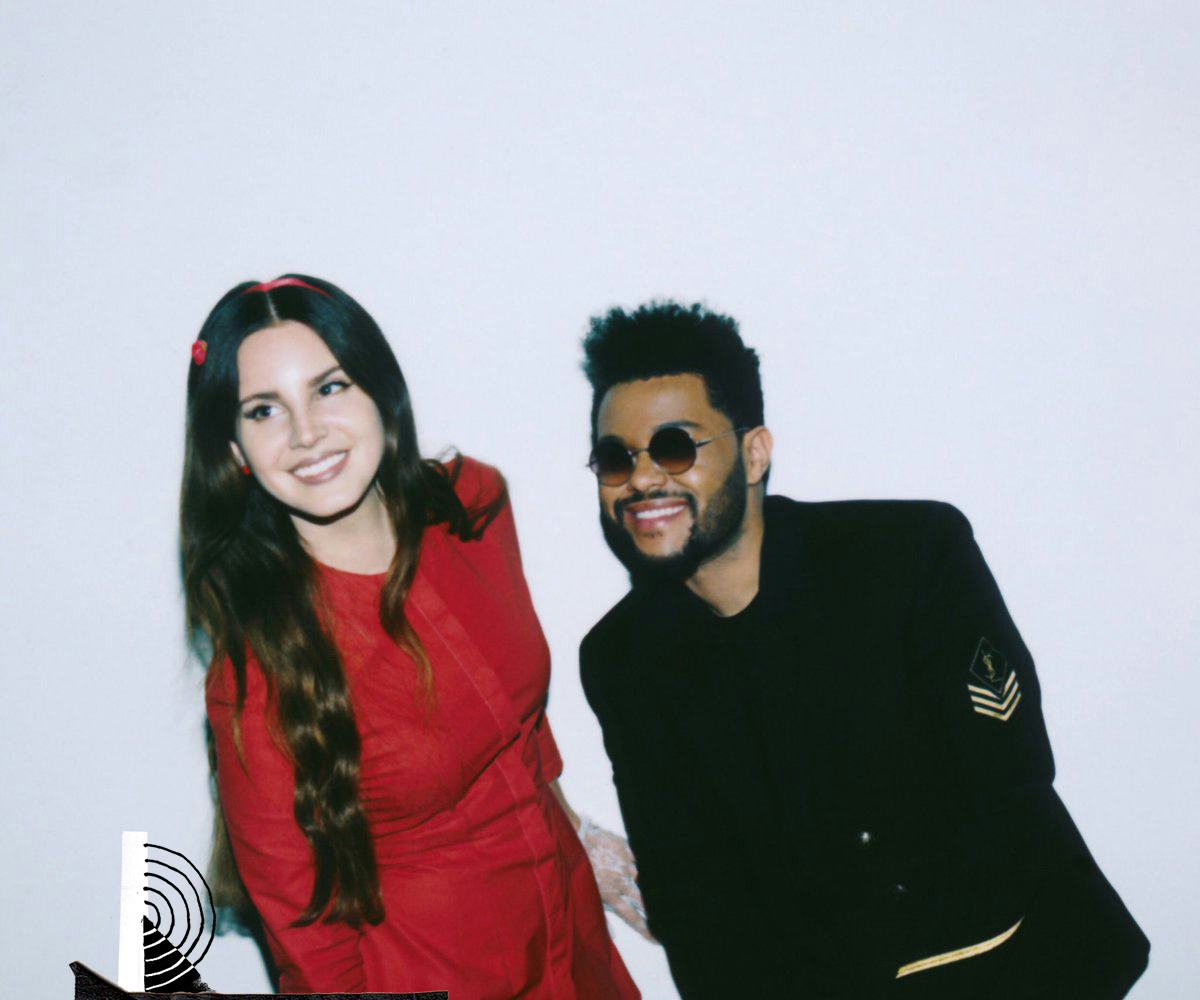 Soundcheck: The 32 Best Music Releases Of The Week
Every weekend, we're bringing you #SOUNDCHECK—your new destination for the best of the best new music that hit the web over the course of the week. Because you should always be prepared when someone passes you that aux cord. This week's round features 32 of our favorite emerging and established artists including Lana Del Rey, Dua Lipa, Lion Babe, and so many more. Turn up, tune in, and tune out.
"Lust for Life" —Lana Del Rey feat. The Weeknd
What's better than Lana Del Rey and The Weeknd dancing on top of the Hollywood sign? We could watch this hazy daydream of a music video all day. 
"Nights With You" —MØ
MØ fails to disappoint in her first solo release of 2017. "Nights With You" surely is a worthy contender for the best dance track of the summer.
"Magazine" —Sløtface 
Norwegian punk band Sløtface clap back at beauty standards in the video for "Magazine." 
"Tyrant" —Kali Uchis feat. Jorja Smith
We have finally been blessed this week with new music from Kali Uchis. After nearly a year without new music, the Colombian-American songbird makes a strong return with Jorja Smith in this tropical tune.
"Mask Off (Remix)" —Future feat. Kendrick Lamar
If you needed more of a reason to hit the club tonight, this new Kendrick-assisted remix of "Mask Off" should do the trick. 
"Baby Who" —The Aces
We can't stop dancing to this groovy tune by Utah four-piece, The Aces. The single is fresh off their forthcoming debut EP, I Don't Like Being Honest. This track is definitely one for those long, late night drives. 
"Monsoon" —Amber Mark feat. Mia Mark
Amber Mark breaks your heart all over again in "Monsoon," a touching tribute dedicated to the singer's mother, Mia Mark. Embark on the heartbreaking journey, above. 
"Most Girls" —Hailee Steinfeld
We are living for this girl-powered tune from Haliee Steinfeld. 
"Raf" —A$AP Rocky feat. Frank Ocean, Lil Uzi Vert & Quavo
A$AP Rocky is back with some new heat, with a little help from some friends. Please, don't touch his "Raf." 
"Gold" —Brockhampton
The all-American boy band is back with a hazy new visual for "Gold." We challenge you to not get up and dance to this fire beat.
"Seasonal Depression" —Chyyna
Chyyna juxtaposes her melancholic, lo-fi tone over a bouncing beat, and we're here for it. 
"Silence" —Grace Carter
The 19-year-old singer gets real about frustration and seeking the truth from those you love. "If you want to say something/ Silence don't mean nothing."
"Does It Get Easier?" —Denai Moore
Black beauty is highlighted and explored in this stunning visual for "Does It Get Easier?" We're swooning.
"83 Days" —Wafia
If you're trying be in your feelings this weekend, this new Wafia track with have you counting the days (83, to be exact), since you last heard from that special someone. 
"Hit the Ceiling" —Lion Babe
Planning a barbecue this holiday weekend? Be prepared when they pass you the aux cord with this groovy new Lion Babe track.
"Beyond Waves" —Domino Kirke
Domino Kirke has got us floating in-between the waves of her heavenly voice and this silky smooth production.  
"I Miss Those Days" —Bleachers
Bleachers are back, and we certainly don't miss those days without them.
"Rhythm to My Heart" —Sophia Bastian
This slow-burning, soulful tune from Sophia Bastian will have you swaying all night long. 
"Phases" —Majid Jordan
The Canadian electronic R&B duo is back with a bright, colorful video for "Phases." 
"Goodpain" —Yoke Lore
The good vibes are strong with this one. Yoke Lore's title track off his forthcoming EP (out June 16) is transcendent and calming. This is Grade A songwriting.
"Spinning Wheel" —Radar State
What do you get when you combine members from The Get Up Kids, The Anniversary, and The Architects? A pop-punk supergroup called Radar State whose first single will remind you that teenage angst is truly forever.
"Lost in Your Light" —Dua Lipa feat. Miguel
Dua Lipa and Miguel? Would we have ever guessed it? Probably not. Do we need more of it? Hell yes. Get lost in this stunning visual, above.
"Thorns" —Luna Shadows
The dark pop empress is back with a new single for you to get stuck on. 
Bedroom EP —Mabel
Mabel's Bedroom EP is everything we want in a kickback playlist: soft, smooth, and slow-burning. 
"Heebiejeebie" —Aminé feat. Kehlani
If the "Red Mercedes" remix from last week wasn't enough new Aminé for you, you'll enjoy this adorable new track with Kehlani. 
"Neimans Barneys" —Cousin Stizz feat. G-Eazy
This new Cousin Stizz track will have you feeling your freshest this weekend. 
"Gold Rush" —Sam Frankl
The bass line on this new Sam Frankl track will be stuck in your head all day. 
"Your Song" —Rita Ora
Okay, Miss Rita! A bop if there ever was one. Welcome back.
"Cut to the Feeling" —Carly Rae Jepsen
Carly Rae Jepsen is a pop miracle. We do not deserve her, but we're so thankful we're alive to see her mastery come to life in person. Let's go to the clouds!
"I'm a Fan" —Pia Mia feat. Jeremih
The princess is here to turn your summer of love into a summer of sin.
"There For You" —Martin Garrix & Troye Sivan
Chance.org petition for an entire album's worth of Martin Garrix and Troye Sivan collaborations, please!
"Get Lost" —Washed Out
Washed Out has lost his chill and we're very much here for it.