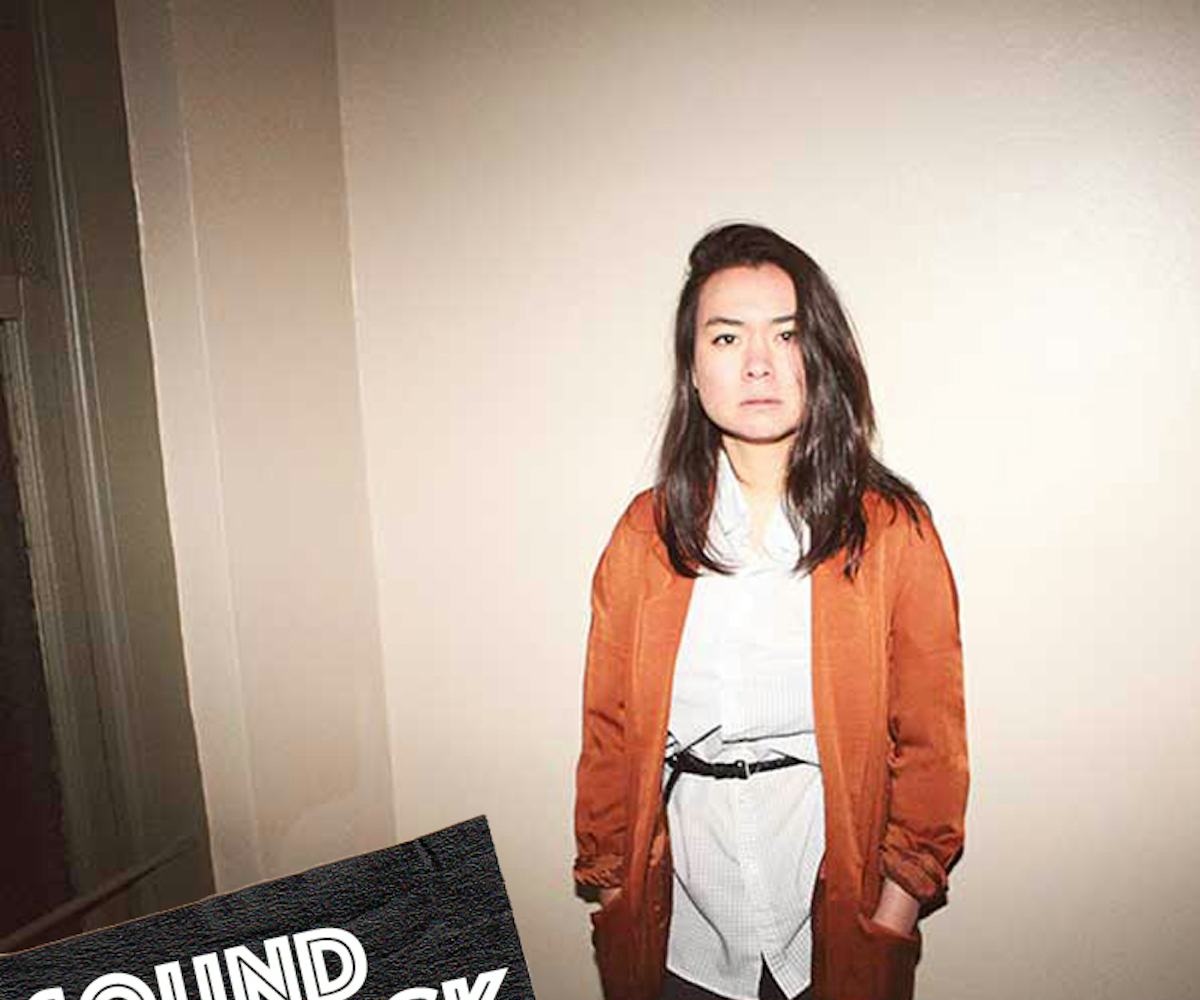 Photo via Mitski
Soundcheck: The 10 Best Music Releases Of The Week
Ariana Grande, Mitski, Terror Jr + more
Every weekend, we're bringing you #SOUNDCHECK—your new destination for the best of the best new music that hit the web over the course of the week. Because you should always be prepared when someone passes you that aux cord. This week's round features 10 of our favorite emerging and established artists including Ariana Grande, Mitski, Terror Jr, and so many more. Turn up, tune in, and tune out. 
"Let Me Love You" - Ariana Grande feat. Lil Wayne
Picking a favorite track off Dangerous Woman is hard, but this single definitely makes the top three. The music video for "Into You" dropped this week too, but we can't get "Let Me Love You" out of our heads no matter how sexy Don Benjamin is. (Instead, we'll pretend that he's doing Lil Wayne's verse.)
"Happy" - Mitski
By now, you should know not to take song titles literally. However, we are always filled to the brim with joy when Mitski has something new to share, whether it's in the form of a visual or a word of advice. Her latest music video goes full on horror thanks to director Maegan Houang, and we're not complaining one bit. "Happiness is up, sadness is down, but one's almost more destructive than the other," Mitski said in a press release. "When you realize you can't have one without the other, it's possible to spend periods of happiness just waiting for that other wave." Is it June 17 yet? We're ready for Puberty 2.
"Stars & Shards" - Loyle Carner
One of our favorite Londoners brings us a cute animation for a thought-provoking song. (We were on top of him when the track first dropped.) Sometimes, it's nice to get away from the real world and pretend that you're living in a cartoon. This man never disappoints.
"Where Did I Go" - Jorja Smith
Is everything good in the U.K.? Hailing from Walsall, this 18-year-old singer is already getting comparisons to Adele and Amy Winehouse. Even though the Cadenza-produced track is about parting ways, it will make you want to dive head first into a steamy summer fling.
"Girlfriend" - NAO
Same tempo, same place, different message. NAO is another London-based artist, but her sultry single is about the desire to settle down with somebody. We definitely felt some major Aluna Francis vibes on this electro-pop track, but it never breaks its smooth and steady rhythm. NAO's debut album, For All We Know is expected to release on July 28.
"No Matter Where We Go" - Whitney
There's so much to say about this band of boys, where to start? As the lead single from Whitney's debut album, it's definitely been one of our favorites for a while now. We loved the last video that came out, but director Alan Del Rio Oritz really captured the sense of tenderness that makes this tune so special. (This time, the boys aren't the center of attention.) Light Upon The Late is officially out on June 3 via Secretly Canadian.
"I'm Done" - The Julie Ruin
Ready to rock and roll? Press play, shout at the top of your lungs, and lose your mind. Back in April, riot grrrl icon Kathleen Hanna (previously of Bikini Kill and Le Tigre) broke her silence with the single "I Decide." The band's forthcoming album Hit Reset will be released on July 8 via Hardly Art Records.
"Meet In The Middle" - Ta-ku & Wafia
Have you been feeling vulnerable lately? This chill tune is about finding the middle ground with someone and communicating that struggle to them. The track is a collaborative effort between Ta-ku and Wafia, two of Australia's most promising artists. Their joint (m)edian EP drops on June 24.
"What's It Gonna Be?" - Shura
If you've been missing '80s pop, take a trip to Manchester. This sugary sweet jam is for all the indecisive lovers out there! (Make up your mind, boy.) There isn't a trace of R&B on this track, but that's nothing Shura's debut album can't fix. Nothing's Real is out on July 8 via Interscope/Polydor.
"Trippin" - Terror Jr
Everyone started talking about this trio after finding out that they were responsible for the song featured in this Kylie Cosmetics commercial. Obviously, that premiere wasn't setting them up to be a one-hit wonder though. This group has a ton of bangers on deck, and this track is another gem in the pop universe.