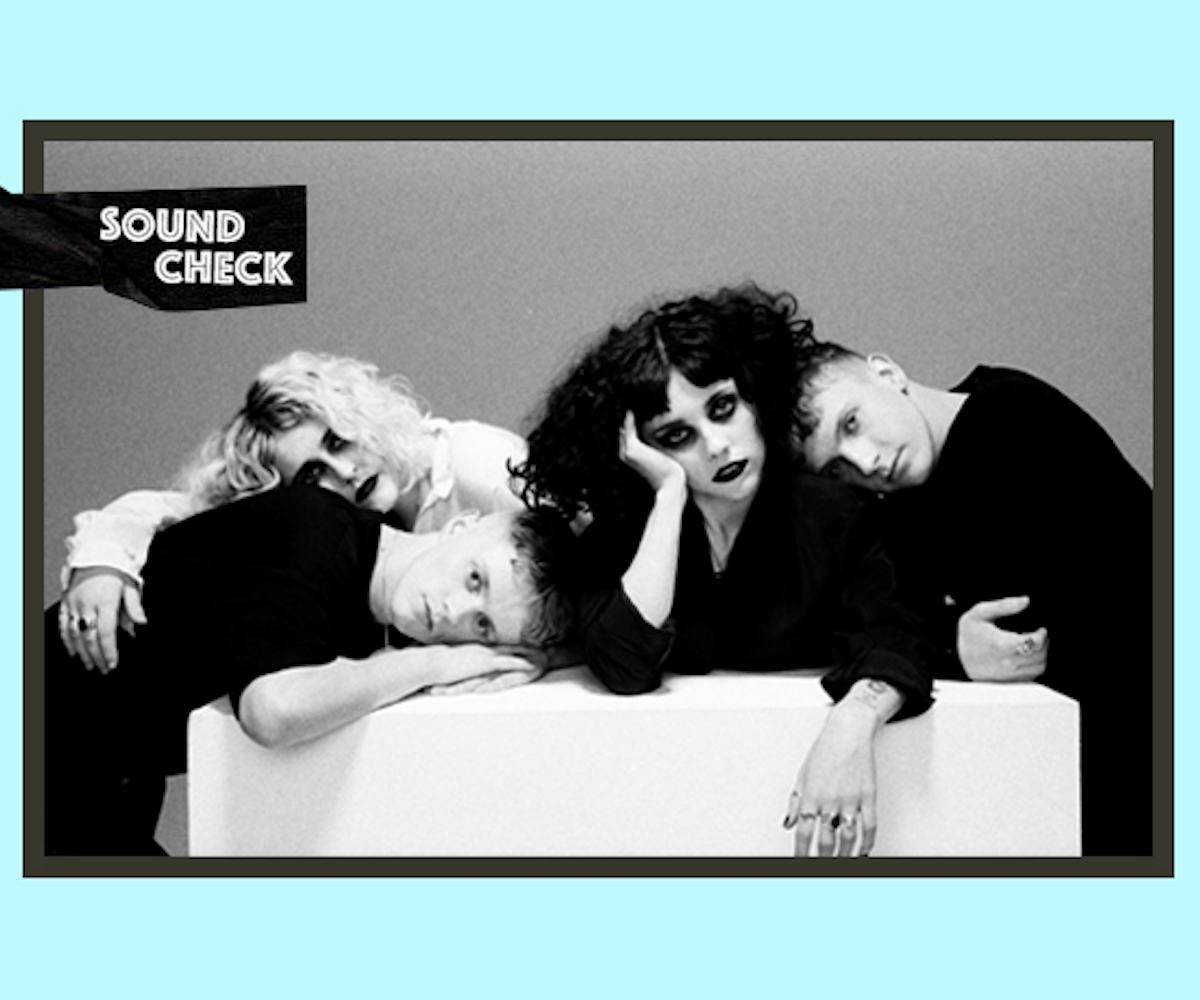 Soundcheck: The 15 Best Music Releases Of The Week
Pale Waves, Chromeo, GFOTY + many more
Every weekend, we bring you #SOUNDCHECK—your new destination for the best of the best new music that hit the web over the course of the week. Because you should always be prepared when someone passes you that AUX cord. This week's round features 15 of our favorite emerging and established artists including Pale Waves, Chromeo, GFOTY and so many more. Turn up, tune in, and tune out.
"New Year's Eve" - Pale Waves
New Year's Eve is always a grab bag of emotions—who to kiss, where to party, the unsettling prospect of a new year and failed resolutions. Luckily, Manchester's Pale Waves' third release is here to keep you company.
"Taste" - Rhye
R&B duo Rhye delivered another sonic gem last month in the form "Taste." It's a rhythmic, sensual track that could have easily been part of the epic Gossip Girl soundtrack back during the show's heyday. The video is particularly opulent itself: It's set in an empty manor, where dancers tell a story of love, betrayal, and passion. Directed and produced by DanceOn, it's the perfect visual that captures the song's opening question and answer: "Will you love me this way? 'Cause I'm dancing with my eyes closed." 
"Juice" - Chromeo
Chromeo's at it again with 'Juice'—the first single off their highly-anticipated forthcoming album Head Over Heels. It's catchy, light, and easy-to-vibe-to—the perfect song for a cross-country road trip with friends or (you guessed it) making juice. If you love a good double entendre, the video is sure to not disappoint. The two even manage to beautifully subvert the male gaze. Truly fresh, in our opinion. 
"Rejoice (feat. Rouge Mary)" - Hercules & Love Affair
Queer bodies are beautiful. Queer bodies are valid. Queer bodies are the tastemakers and artistic groundbreakers. All of those truths come to life in the brilliantly triumphant video treatment to Hercules & Love Affair's brilliantly triumphant Omnion cut.
"Intentions (feat. Twin Shadow)" - Rainsford
If the week (or a potential sweetheart) has gotten you down, some introspective and slow jams might be the key to some much-needed restoration. Luckily, Rainsford's blessed us with the perfect track for when you find yourself all up in your feelings. It's a cinematic smorgasbord of '80s-style synths, keyboard, and steady bass, wrapped up in a tune that's pure, vulnerable, and reflective. 
"Dam Girl" - Frills
Mothxr's Simon Ascroft and Streets of Laredo's Dan Gibson have joined forces and dubbed themselves Frills. Their new song, "Dam Girl," is tripped-out and a doozy of a ride through lust and haze.
"Poison/Tongue" - GFOTY
Don't ask any questions. Just press play.
"Fern Gully / Dumbo Drop" - A-Trak & Baauer
Just in time for the Saturday night get down, here's two tracks sure to warm your chilly night way up.
"Vapor" - Saro
We already knew that Saro could explore the complexities of human emotion through his music, and that holds up in his latest single. Expect a reflection on the feelings of fallout in a relationship, with neo-R&B and electronic influences, in "Vapor." This is the third release from his upcoming album Boy Afraid, which will be released on December 15. 
"Jump (feat. Busy Signal)" - Major Lazer
Major Lazer's latest EP Know No Better is full of infectious club bangers, but none quite pack the punch like 'Jump.' Jamaican reggae artist Busy Signal becomes your ultimate hype man, and your doctor's waiting room (or bedroom at home) becomes your own personal dancehall. Add a trippy '90s fashion-inspired music video, powerful trumpets, and palm trees, and you have yourself another dynamite Major Lazer production. 
"Tin Pan Boy" - YUNGBLUD
Contained in the lyrics of YUNGBLUD's latest release is an angry response to the urban redevelopment in his old stomping ground on Denmark Street in London's Soho neighborhood. His vocals really illustrate the level of outrage towards social injustices, and this rock anthem will leave you wanting to fight back against the system.
"Strangers" - Sigrid
Finally! Sigrid's latest does what any good pop song should: sink in your bones, get them moving, and make you long for love. We may not have new Robyn material, but "Strangers" fills that void nicely.
"Slide" - LPX
Lizzy Plapinger's third solo song as LPX is a shimmering showcase of her distinctive voice and downtown New York cool.
"D.Y.T (Do Your Thing) feat. REMMI" - NVDES
Turn up, press play, and let the sweet grooves of NVDES guide you to your, well, thang.
"Girl Who Cried Wolf" - Ashe
Can rock music have a dub drop? Yes, yes it can. Listen to Ashe for proof positive.