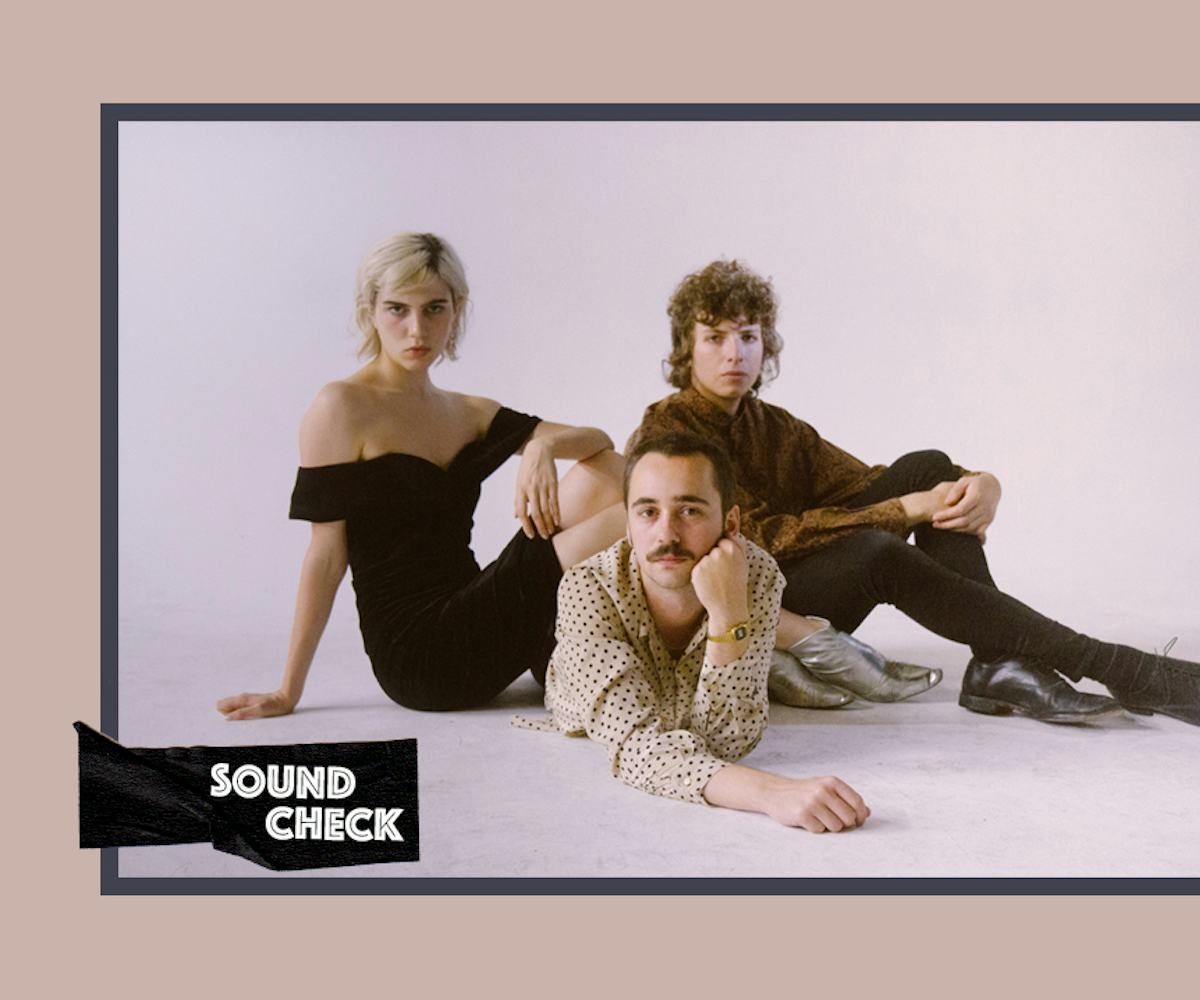 Soundcheck: The 15 Best Music Releases Of The Week
Sunflower Bean, Aly & AJ, MILCK, + many more
Every weekend, we bring you #SOUNDCHECK—your new destination for the best of the best new music that hit the web over the course of the week. Because you should always be prepared when someone passes you that AUX cord. This week's round features 15 of our favorite emerging and established artists including Sunflower Bean, Aly & AJ, MILCK, and so many more. Turn up, tune in, and tune out.
"I Was A Fool" - Sunflower Bean
Sunflower Bean has signed with Mom + Pop Records and with it, debuted their first new material since last year's Human Ceremony album. It's nice to hear they haven't lost one ounce of their cool.
"Body Talk" - Majid Jordan
Neon lights and trippy special effects are put to good use in this new Majid Jordan visual. Taking place during a concert in the middle of the woods (we're getting Twin Peaks red room vibes, hby?), the colorful video will definitely inspire to drop everything and start dancing.
"Comatose" - The Brinks
Your pop chillout playlist needs some new Brinks music on it. "Comatose," a new track lifted from their forthcoming EP2, will sound right at home while you kick it at home.
"Take Her Place (feat. A R I Z O N A)" - Don Diablo
A R I Z O N A brings a tender, if not a bit forlorn touch to Don Diablo's latest. Oh the things we'll do to cover the pain of heartbreak.
"I Miss You (feat. Julia Michaels)" - Clean Bandit
Clean Bandit's latest collab with rising star Julia Michaels, whose writing credits can be seen on songs for pop princesses like Demi Lovato and Fifth Harmony, is a breakup song disguised as an upbeat dance track. The video shows the group dancing in the desert in bright red getups, and the post-production effects added in give this video the perfect balance of natural and artificial.
"Creep City" - Jake Shears
Scissor Sisters' Jake Shears is here with a new tune that will get even those who don't feel like dancin', dancin'.  
"Like Gold" - Vance Joy
Vance Joy has grown immensely since his debut, blending sounds and eschewing genres to make a sound that sounds like what his soul must sound like. How very golden.
"You and Me" - shallou
shallou's ambient electronics are transformative. "You and Me" manages to find the optimism in the sometimes nerve-wracking thrill of new love.
"Dirty Sexy Money (feat. Charli XCX & French Montana)" - David Guetta & Afrojack
David Guetta delivers the perfect song to blast on your way to the club, as per usual, in his latest. Effortless cool-girl Charli XCX's vocals will inspire you to ask too much of potential hookups (or just enough, if you ask her).
In Tongues EP - Joji
Japanese creative Joji has already amassed an incredibly loyal fanbase, even though this is the first time he has formally released a collection of work. You wouldn't expect such a gentle voice to pack so much emotional intensity into a short EP, but that's exactly what he does in In Tongues. 
"I Know" - Aly & AJ
Okay, Aly & AJ. We see you and we love this reinvention y'all are doing. This, dear readers, is how you make a comeback from the early 2000s and not rest on your laurels.
"Quiet" - MILCK
Inspired by the recent deluge of victims of sexual harassment and abuse coming forward, MILCK re-recorded and re-released her song "Quiet" with a choir of survivors. This is what triumph sounds like.
"For Your Love" - Ariana and the Rose
Ariana and the Rose continues to imbue to pop world with dark, glittering sounds that are as cinematic as they are contagious. "For Your Love" will haunt you, in the best way possible.
"santa monica & la brea" - blackbear
If last week's track with Tinashe didn't do the trick, this week's blackbear release will. He's flexing some emo chops over his signature sound and man, it works so, so well.
"Timebomb" - Post Precious
Alex Winston and MS MR's Max Hershenow's new project is simply delicious. Press play, let the driving synth guide you, and get your life from that minor note on the chorus.