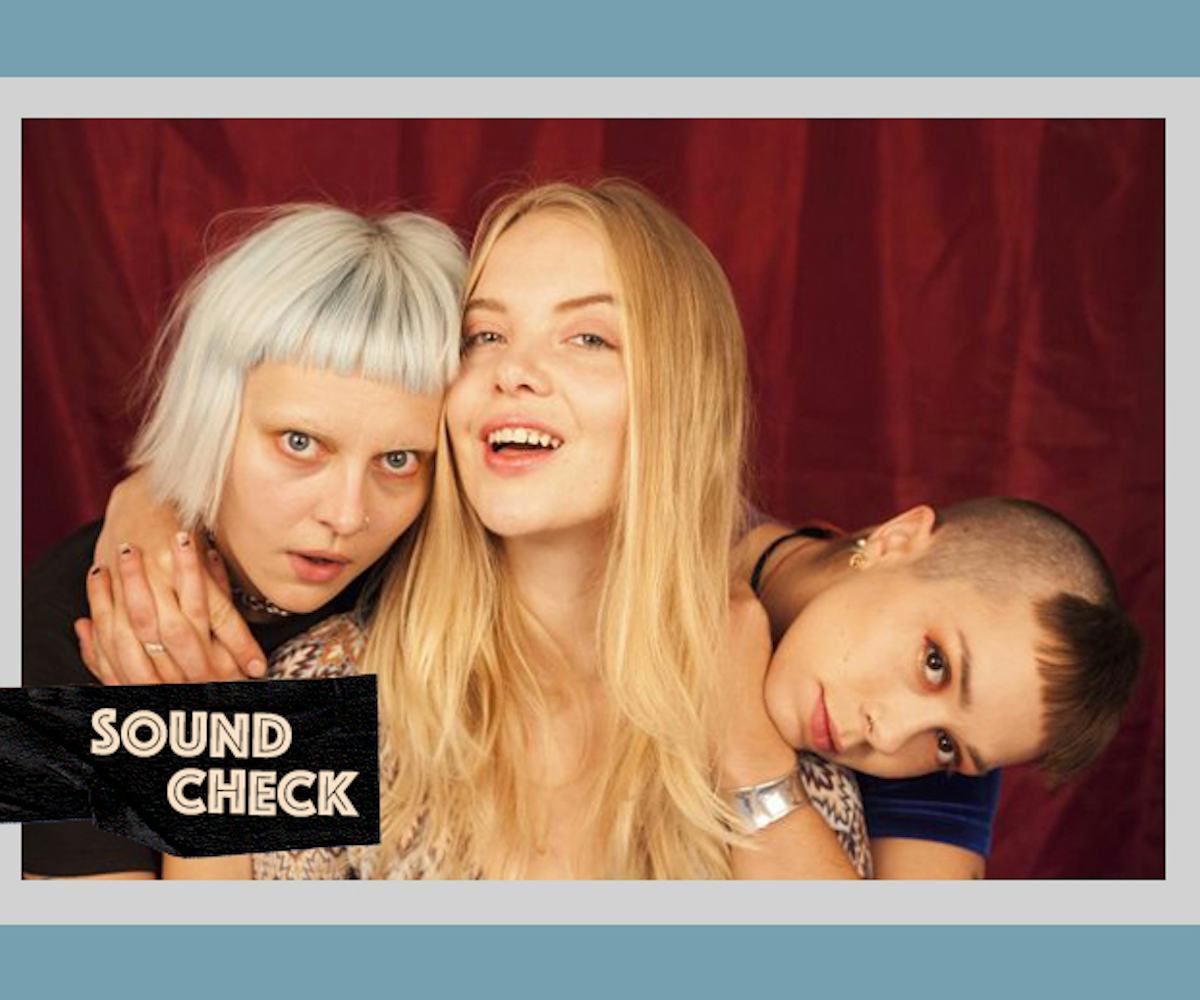 Soundcheck: The 15 Best Music Releases Of The Week
Dream Wife, Camila Cabello, Porches, + many more
Every weekend, we bring you #SOUNDCHECK—your new destination for the best of the best new music that hit the web over the course of the week. Because you should always be prepared when someone passes you that AUX cord. This week's round features 15 of our favorite emerging and established artists including Dream Wife, Camila Cabello, Porches, and so many more. Turn up, tune in, and tune out.
"Let's Make Out" - Dream Wife
Dream Wife's debut album is coming and this is your first taste! This is going to be very, very, very good.
"Havana (feat. Young Thug)" - Camila Cabello
After the release of her debut solo single "Crying In The Club" Camila Cabello blessed us with the dreamy, piano-infused track "Havana (feat. Young Thug)," and the video is finally here! It's a cinematic masterpiece that features brilliant cameos from legendary Vine stars LeLe Pons and Lejuan James, packing a serious punch with all the glorious drama and ~sabor~ of a telenovela.  
"Faking It (feat. Kehlani & Lil Yachty)" - Calvin Harris
Calvin Harris always delivers outstanding dance tracks, but his latest album Funk Wav Bounces Vol. 1 takes the cake. After having had his Frank Ocean collab on repeat for months, we've gravitated toward "Faking It" which highlights the vocal stylings of R&B queen Kehlani and features the rap stylings of Lil Yachty. Check out the visually pleasing (and ice cold) music video to get a full feel of the song. 
"Rainmaker" - Sleigh Bells
Sleigh Bells' Kid Kruschev Mini-LP drops November 10. "Rainmaker" takes their iconic noise music and drags it down to some sonic depth of hell. Man, it feels good to be bad.
"Rainbows & Waterfalls" - Pretty Lights
Eyepatches are so freakin' sexy. So is discovering the world for the first time like these two extraordinary people do. Love does crazy things, huh.
"Find Me" - Porches
Need to practice your best Vogue moves? Porches has the perfect track for you! Their newest music video for "Find Me," a gorgeous and funky '90s synth-inspired club banger, gives you a voyueristic view as singer Aaron Maine gets ready to go out and about his day. Get lost with his bandmates as they navigate through a lush jungle, before the trio host an impromptu dance party. It's the perfect jam for getting down and dirty in nature. 
"Look At Your Hands" - Tune-Yards
Oh hey! Tune-Yards is back with bop literally about looking at your hands. Do it! It's good for the soul! Your hands!
"Break Apart (feat. Rhye)" - Bonobo
While some slow songs have the ability to bring you down, Bonobo's new single with Rhye does quite the opposite. It's a heartfelt and intimate song at best, perfect for those days that consist of laying in bed and just thinking. After all, nothing gets the mind going like magical guitar strumming and the beat of soft drums. There's also a really great music video for it, too, and motels have never looked more chic. 
"Looney Tune" - Juice Jackal
From the mind of Dev Hynes' guitarist comes Juice Jackal. "Looney Tune" is a brilliant mix of rock, electronics, and teenage angst. There's more where this comes from, too, as Juice Jackal will be dropping his debut collection of songs, Juiced, on November 3.
"Wrong" - John.k
John.k's got one of the nicest set of pipes out there and he's flexing them real hard on "Wrong," a sweetly moody morning after anthem.
When I Was Young (EP) - MØ
MØ never ceases to disappoint. Her new EP is equal parts playful and somber, allowing her to truly showcase her unmistakable voice.
Halloween VI - RL Grime
Just in time for Halloween comes RL Grime's sixth installment of his Halloween mixtapes. Here's one hour of ghoulish trap fun. 
"OJAI" - YOUNG & SICK
You may not know Young & Sick, but you definitely know his art. Musically, he's an optimist bent on feel-good tunes that will get your feet going. "OJAI" does it masterfully.
"Surrender" - Walk The Moon
Well, this may be Walk The Moon's best song yet. You think you know what a Walk The Moon song sounds like, but you don't. "Surrender," off their forthcoming What If Nothing album, is incredible. 
Meaning Of Life - Kelly Clarkson
Everyone's favorite unproblematic fav will leave you wigless with her new album. Come for the soul, stay for her Michelle Obama homage.