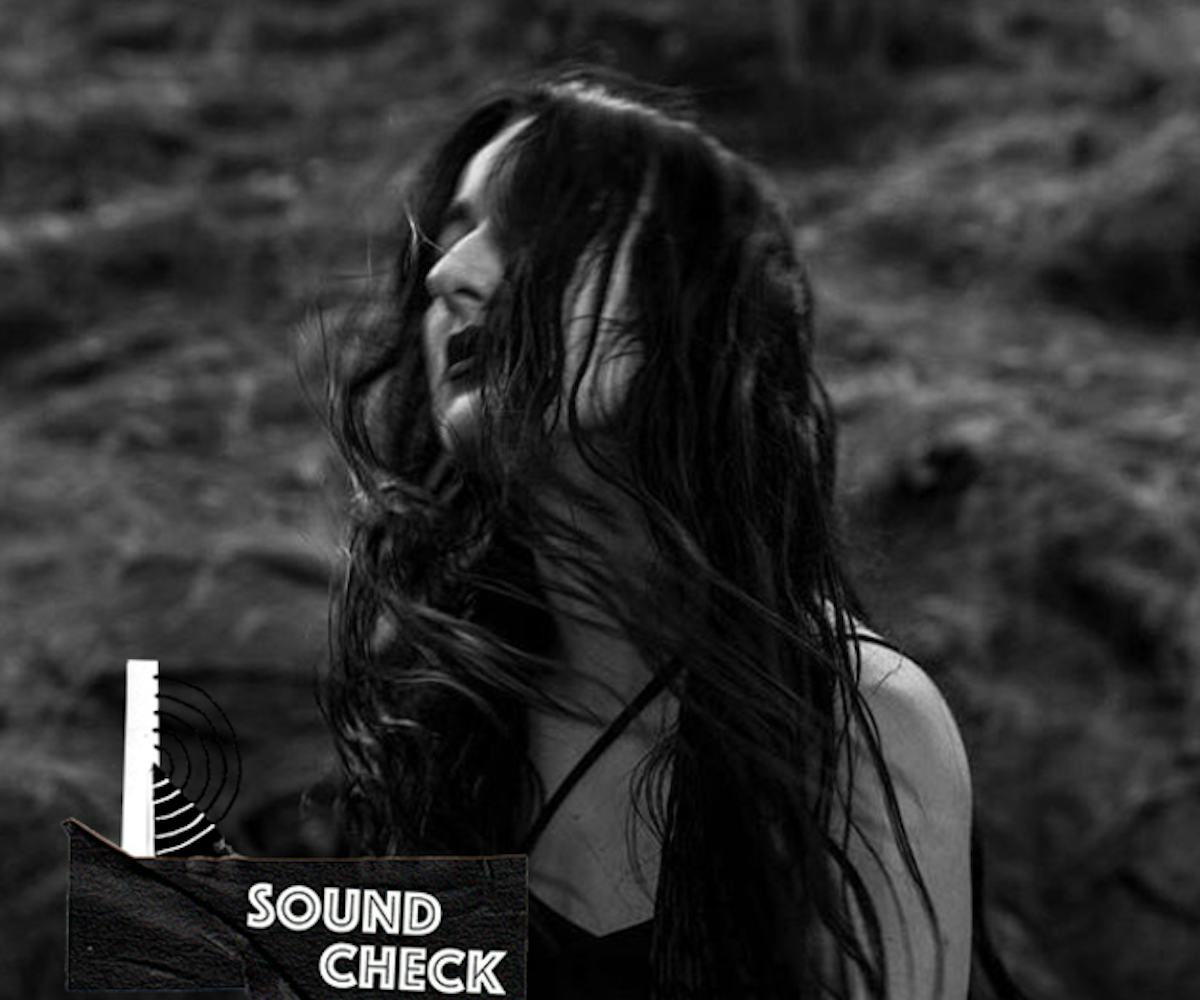 Soundcheck: The 12 Best Music Releases Of The Week
Zola Jesus, Stormzy, Kali Uchis, + many more
Every weekend, we're bringing you #SOUNDCHECK—your new destination for the best of the best new music that hit the web over the course of the week. Because you should always be prepared when someone passes you that AUX cord. This week's round features 12 of our favorite emerging and established artists including Zola Jesus, Stormzy, Kali Uchis, and so many more. Turn up, tune in, and tune out.
"Siphon" - Zola Jesus
September means Zola Jesus season. She's bringing the witchy vibes with her forthcoming album Okovi and "Siphon" holds nothing back. It continues Jesus' ruminations on life, death, grief, and the quiet things no one, aside from our personal selves, knows. Okovi drops September 8.
"Self Care" - Emmalyn
Self. Care. Is. Very. Important. We know this. We write about this. We need to be reminded of this. Emmalyn is back with this transcendent new ode to rediscovering that you, yourself, are the only one who can make you feel brand new. Get that face mask and whatever it is that makes you feel like you, turn this on, and vibe to your own vibrations.
"What You're Looking For" - John Errol
It is so beyond refreshing to hear an artist not hold anything back when it comes to talking about same-sex love, romance, and all that comes in between. John Errol is doing something special. 
"Lotto In Reverse" - Alex Lahey
Never trust someone with a Barbarella poster on their wall if they can't walk that talk. Alex Lahey's cheeky and fuzzy new song cuts right to the chase of unrequited love. Play the game, the game gets played.
"We Love (Feat. MNDR)" - TOKiMONSTA
Have you ever watched a music video and wished you could be friends with the people in it? Yeah. That's us watching TOKiMONSTA's video for "We Love." The MNDR-assisted track comes to life in the artificial light of a town fair, perfectly complementing the gang of four's infectious style.
HA! SPLICE SAMPLE PACK DEMO - SOPHIE
You wanna make music like SOPHIE? Here, SOPHIE released a sample pack of all of SOPHIE's iconic productions. Blipp. Bloop. Blop.
"Remain" - Skott
There's a reason Skott hooked us from the get-go and it's the intro vibe of this song. She continually puts out haunting, atmospheric songs. Her use of electronic harmonies here is masterful. "Remain" deserves to be listened to on repeat.
"Why Don't You Come On (feat. Khalid and Empress Of)" - DJDS
We promise you that this bright, club-ready jam will make you bust a little two-step all night long. 
"Cigarettes And Cush (feat. Kehlani)" - Stormzy
Stormzy keeps us on the edge of our seats in this exciting new visual. The surprise ending is just the icing on the cake.  
"Nuestro Planeta (feat. Reykon)" - Kali Uchis
Got a reggaeton itch you've been dying to scratch? Let this new Kali Uchis song be your cure. 
"Selfish Love" - Jessie Ware
Ware's delicate, Latin-inspired tune will have you sashaying the night away. 
"I Only Want To Please You feat. Ana Matronic" - Bright Light Bright Light
Rod Thomas' Bright Light Bright Light keeps on giving. Having just released his Tales Of The City EP earlier this summer, Thomas wastes no time between projects; his I Only Want To Please You EP is dropping this month. He debuted the EP's title track video along with the announcement, serving up a bevy of '80s-inspired camp and lite horror. (Murderock fans, anyone?) This is one dance crew people literally die to get into.