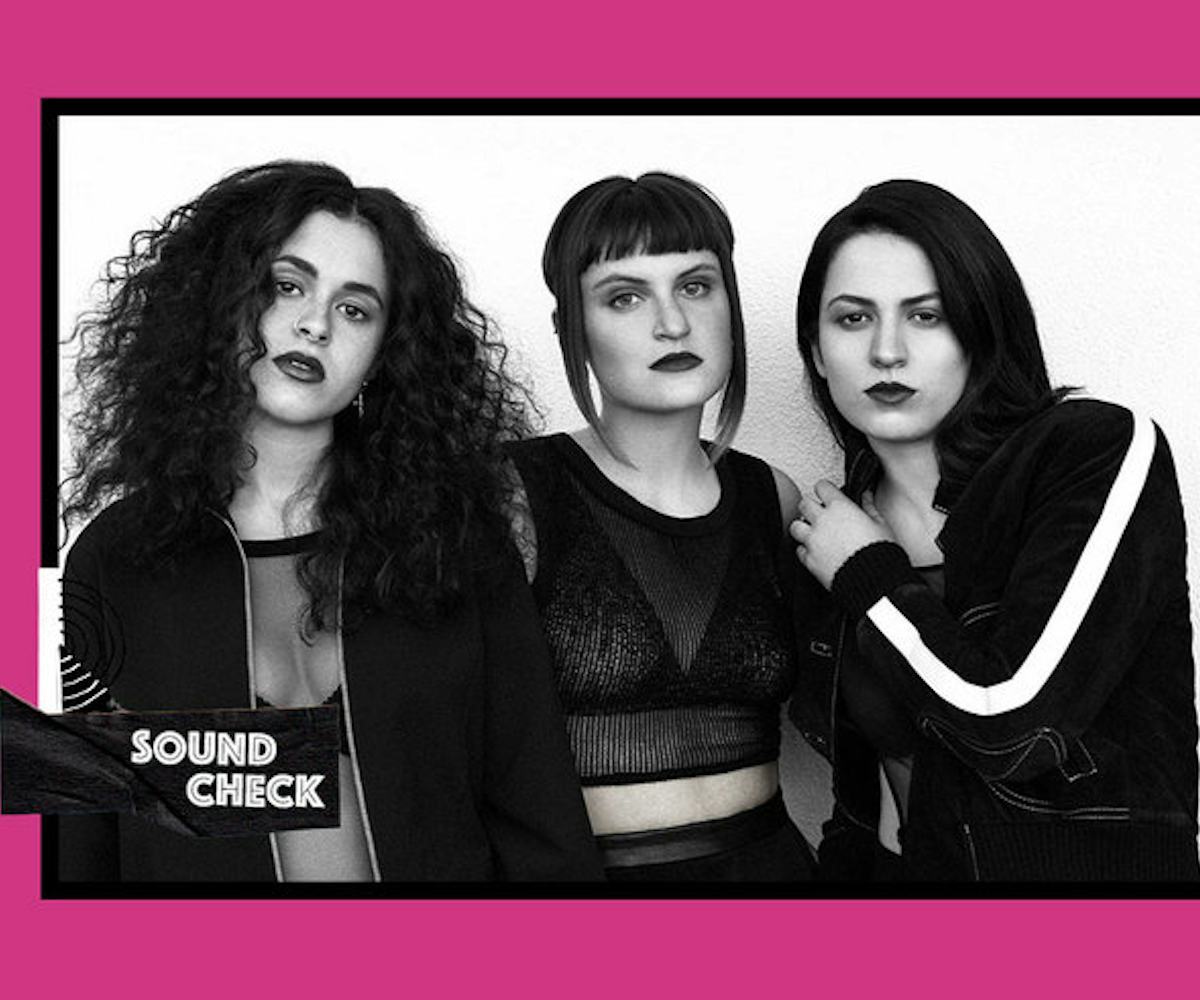 Soundcheck: The 11 Best Music Releases Of The Week
Kali Uchis, Blood Orange, Jessie Ware, + many more
Every weekend, we're bringing you #SOUNDCHECK—your new destination for the best of the best new music that hit the web over the course of the week. Because you should always be prepared when someone passes you that AUX cord. This week's round features 11 of our favorite emerging and established artists including MUNA, Kali Uchis, Blood Orange, Jessie Ware, and so many more. Turn up, tune in, and tune out.
"In My Way" - MUNA
Everyone needs an anthem for their best friends and MUNA is here to give it to ya. Complete with an '80s-tinged bop, this song will have you screaming "I love you!" to your BFF all day long.
"Nuestro Planeta (feat. Reykon)" - Kali Uchis
This. Video. Is. The. Future. This video will pay off your student debt and extend your life on Earth. Thank you, Kali Uchis.
"Sun of Jean (feat. Mum, Dad)" - Loyle Carner
Loyle Carner captures the special bond between child and parent in his new lo-fi visual. You'll want to grab a box of tissues for this one!
"Take Me" - Aly & AJ
Oh, y'all thought that one comeback single from Aly & AJ was all? These girls have more tricks up their sleeve—vampire teeth may or may not be included.
"Alone" - Jessie Ware
Step aside, Ed Sheeran. Jessie Ware's got the next wedding song of the season on lock.
"Hard To Love (feat. Jessie Reyez)" - Calvin Harris
Jessie Reyez playfully roaming the streets in Paris? We dare you not to fall in love. 
"Paper" - Soleima
Life is better in technicolor and patterns. Soleima knows this and made a freakin' sublime video. The good vibes are palpable.
"Best Friend (feat. NERVO, The Knocks & Alisa Ueno)" - Sofi Tukker
Sofi Tukker teams up with NERVO and The Knocks & Alisa Ueno to give you a delicious club-banger guaranteed to get stuck in your head all weekend long. 
"Beach Boys" - Weezer
It may be mid-September, but that didn't stop Weezer for dropping one of their sunniest tracks yet. Pro tip: Add this track to all your favorite fall playlists when it gets chilly—you'll instantly feel warmer. 
"Unknown (To You)" - Jacob Banks
Our first taste of Banks' forthcoming new album is a gut punch of emotion. There is passion in Banks' voice. There is soul. There is a worldly weariness that cannot be imitated.
"Mistakes" - Tove Styrke
Tove Styrke came to play and slay with "Mistakes." That drop? Here for it! This is your new anthem for getting a lil' naughty.