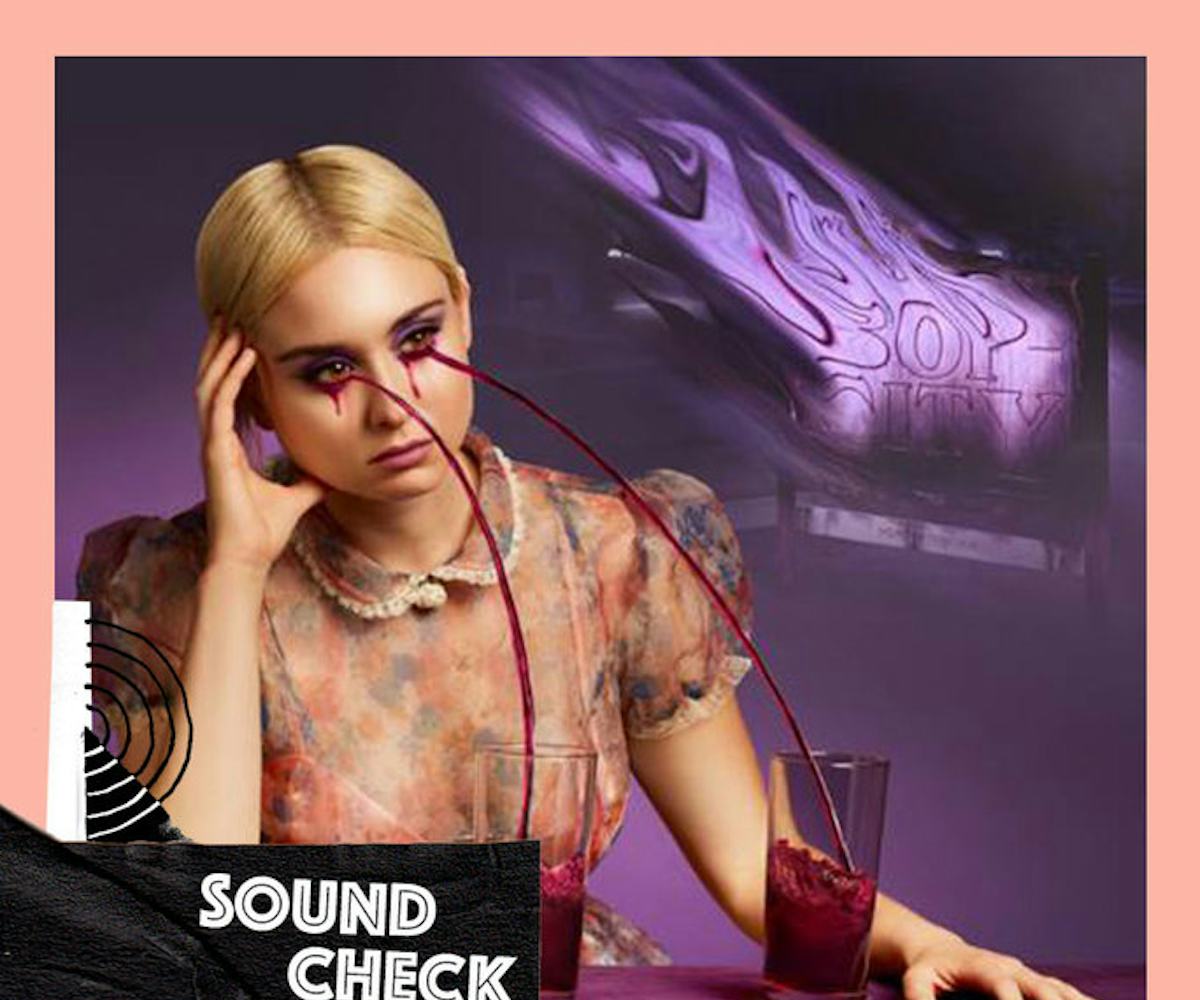 Soundcheck: The 11 Best Music Releases Of The Week
Terror Jr, Leikeli47, Danny L Harle, + many more
Every weekend, we're bringing you #SOUNDCHECK—your new destination for the best of the best new music that hit the web over the course of the week. Because you should always be prepared when someone passes you that AUX cord. This week's round features 11 of our favorite emerging and established artists including Leikeli47, Syd, Danny L Harle, and so many more. Turn up, tune in, and tune out.
"Holding Your Tongue" - Terror Jr
Well, Terror Jr has another Bop City installment coming and guess what, it's already raised the bar higher than TerroRising. The future is gloriously terrifying.
Wash & Set - Leikeli47
The queen has arrived. Leikeli47 holds nothing back on her debut record. Come on, vigor. We are so here for her ode to Milk Makeup. 
"mood" - dvsn
A mood! 
"Let Her Be" - Starcrawler
Love live rock 'n' roll. Just you wait for this song's breakdown. Blood, guts, and glory or go home.
"Me4U (feat. Kim Chi)" - Danny L Harle
This. Is. HUGE, Danny. HUGE! 
"OT" - John.k
Honestly, John.k wouldn't have to work that much overtime to get what he's singing about in this smooth whiskey drink of a song.
"North Pole (feat. Austin Feinstein)" - Injury Reserve
What if Terrence Malick made a music video? It would look like this.
"Half-Light (feat. Kelly Zutrau of 'Wet')" - Rostam
The tenderness of Rostam's latest is palpable. Unrequited love is the worst.
"Frontline" - Kelela
Kelela reminds that '90s R&B never goes out of style with this nostalgic new tune. 
Always Never Home EP - Syd
Sweet and sultry elements come together in Syd's short, but satisfying new solo EP. So, pour yourself a glass of wine, slip into something more comfortable and let the R&B crooner transport you to another dimension. 
"Blah Blah" - Cherryade
Cherryade's moxie is everything we want to be. Take down those shallow folks, Cherryade. You run the world.