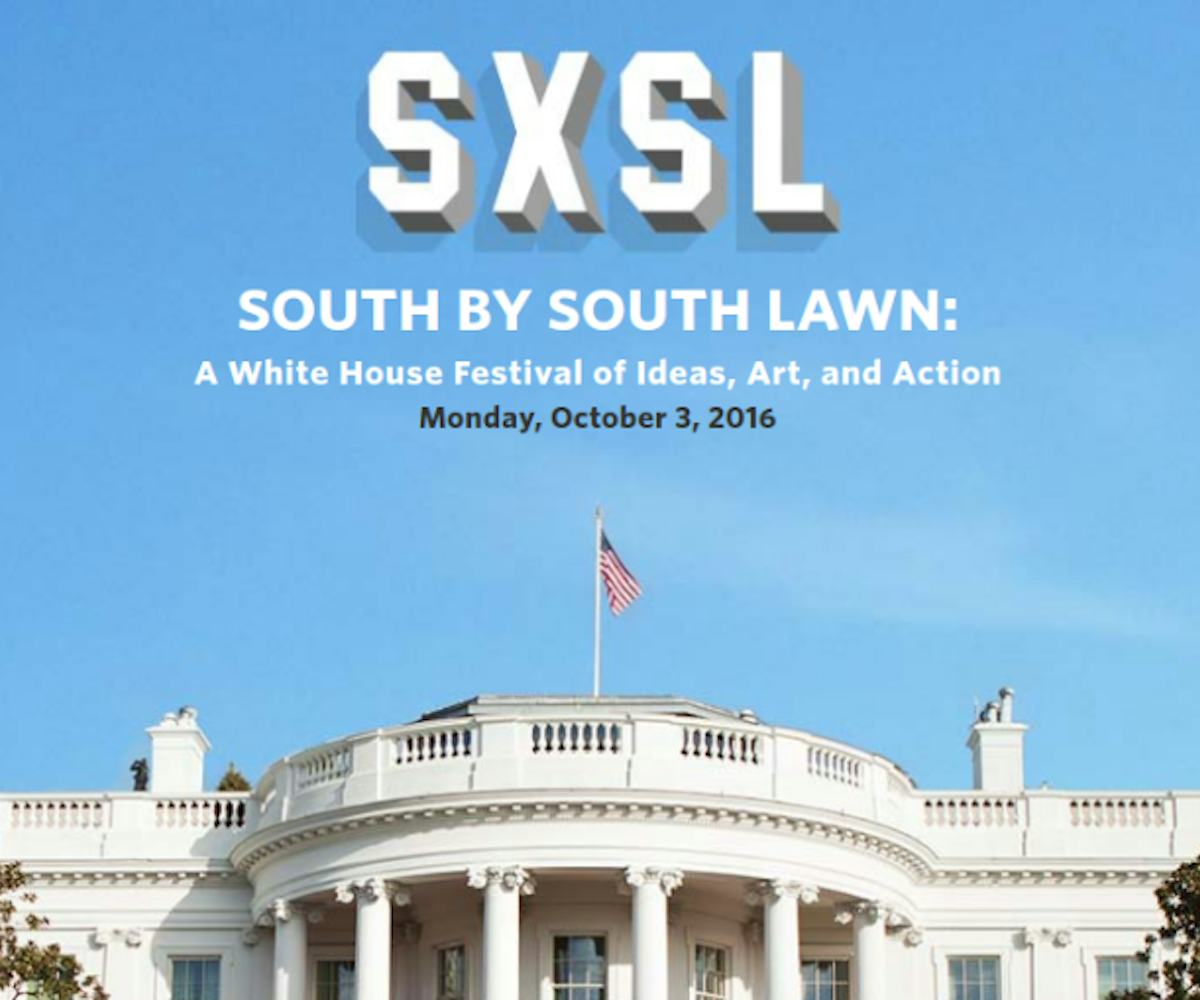 Obama's South By South Lawn Will Include Leo DiCaprio, The 'Stranger Things' Kids, And Virtual Reality
Not necessarily in that order
When Barack Obama says he's going to do something, he goes out and does it (for the most part). Case in point: The White House has just revealed the lineup for South By South Lawn, the SXSW-inspired festival that was announced earlier this month, but that for some reason, was hard to envision materializing. Well, it's here, and the one-day event happening on October 3 will be divided into music, film, and interactive portions, just like its Austin, Texas, counterpart.
The Lumineers, Sharon Jones & The Dap-Kings, and DJ Beverly Bond will be providing the musical entertainment with more to be announced, according to the official website. (Can someone see if Chance is free?) But the main event will almost certainly be the appearances of Leonardo DiCaprio and the kids from Stranger Things.
DiCaprio will be joining the President and climate scientist Dr. Katharine Hayhoe for a conversation about climate change, which will be followed by the U.S. premiere of his global warming documentary, Before the Flood, which is going to be screened on South Lawn of the White House, marking the first time a screening like that has happened there.
And speaking of screenings, a student film festival will be held, along with student film selections that will feature appearances by the Millie Bobby Brown, Caleb McLaughlin, Finn Wolfhard, and Gaten Matarazzo, aka the Stranger Things squad. And on top of a slew of panels on topics like food, technology, and Los Angeles, guests will also be treated to a virtual reality movie that features the Obama family trip to Yosemite National Park last year. It's the first time a sitting president has appeared in virtual reality movie, which is the least surprising piece of news we've heard all day. For more info, go here.