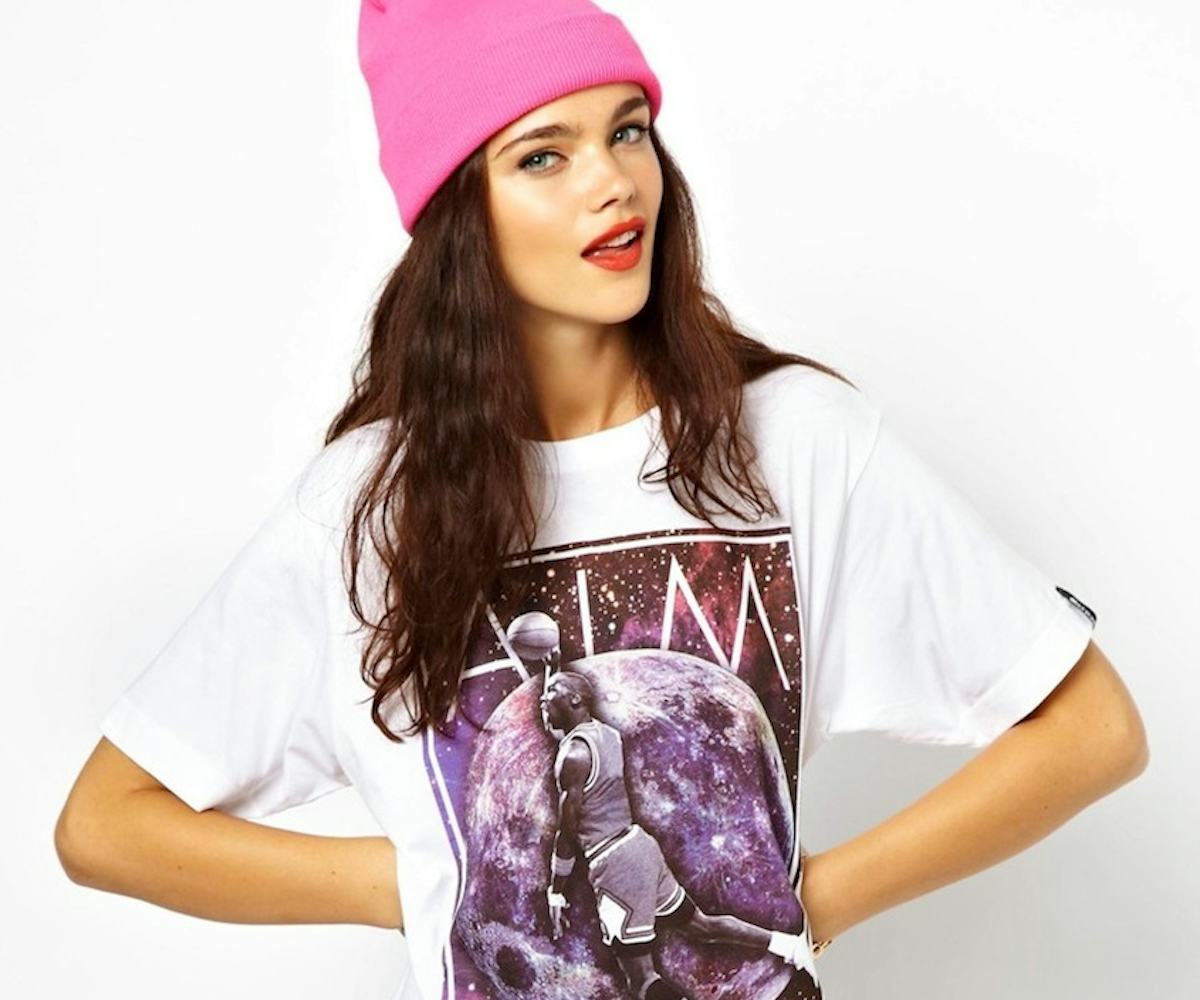 t-shirt of the week
space jam inspires a t-shirt!
WHO: Ichiban
WHAT: Aim High T-Shirt 
WHERE: $50.91 at ASOS
WHY: It's been 7 years since Space Jam premiered. But even almost a decade later, the flick still has a cozy place in my heart. Not to mention, in my DVD collection. Looney Tunes, Michael Jordan, and an epic soundtrack–what else could you possibly want? It's about time the movie inspired a T-shirt, and we've got Ichiban to thank for making it a cool one at that. The British streetwear label's new "Aim High" crewneck comes stamped with a starry graphic of MJ flying through the air, dunking in outer space.  In other words, it's basically the best Air Jordan-meets-Space Jam-reference ever. Buy it exclusively at ASOS… Jock Jams optional.