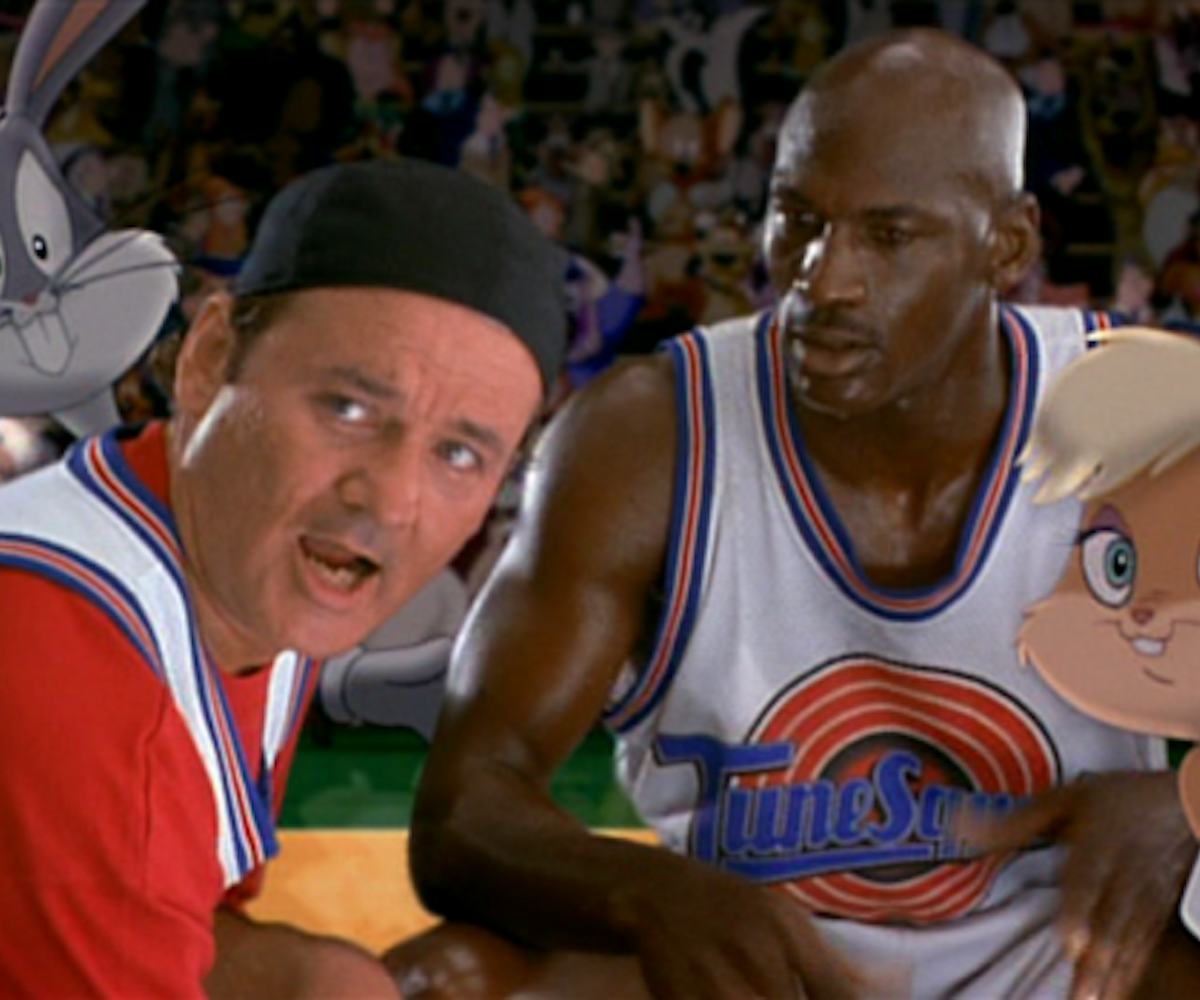 Photo courtesy of Warner Bros.
'Space Jam' Is Coming Back To Theaters
For two days only, you can relive the glory days of 1996's Space Jam. In celebration of the 20th anniversary of the beloved film, Fathom Events is bringing it back to the silver screen on November 13 and 16. (Before the movie, fans will get to watch the Looney Tunes short I Taw I Taw a Puddy Tat.)
In a press release, Tom Lucas, Fathom's VP of studio relations, said, "Space Jam has been a family favorite for the last 20 years and is sure to remain so for the next 20 and beyond. This event is the perfect chance for audiences of all ages to view the film as it was meant to be seen—on the big screen."
We still haven't decided on how we feel about the possibility of a LeBron James-centered sequel, but nothing will beat the original flick. (Michael Jordan simply can't be topped.) After years of begging, at least one of our demands is finally being met by the studio.
Mark your calendar and check to see if Space Jam is being sent to a screen your way here.