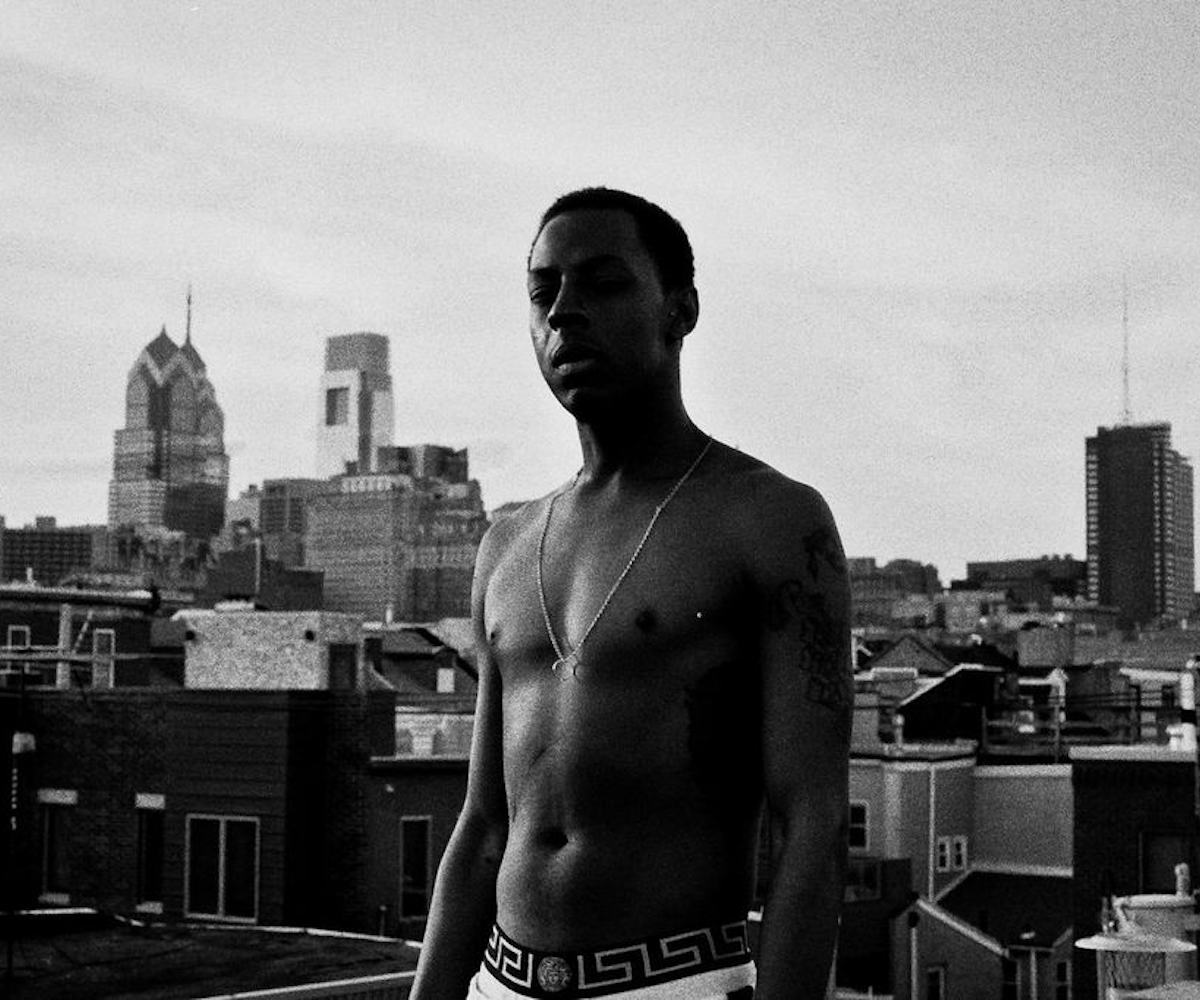 Spank Rock's Ten Favorite Albums of 2014
Spank Rock makes relentless, hyperactive party music that somehow sounds ADD and laser-focused all at the same time. A master at mixing styles, from hardcore European techno to club beats from his native Baltimore, the MC born Naeem Juwan is back with The Upside, a 7-track EP that features more of his signature frantic dance-rap. Working with producers like Boys Noize (who also worked with Juwan on his last LP, the beautifully titled Everything Is Boring and Everyone Is a Fucking Liar), Noah Breakfast, and Kid Kamillion, Spank Rock is ending the year with a bang—and some bangers. And with that year-end spirit in mind, we asked him for his ten favorite albums of this year. The result is a collection of critical favorites, obscure mixtapes, and Soundclouds. Check it out below. 
1. Hennessy Youngman, CVS Bangers Volume 3"Where You At Elian?" 2014 was a tacky mess for american music, and music journalism is a joke. So, I spent most of my time sipping wine coolers and listening to my favorite album CVS Bangers III , full of air horns and gun shots to remind me that i'm still a hard ass nigger while singing along to Roxette's "It Must Have Been Love"
2. Blonde Redhead, BarragánTheir ninth studio album is also one of their strongest. It's beautiful, with great depth.
3. Death Grips, Niggas On the MoonThe poetry and production on this album is so smart, powerful and unique it turns all "relevant" rappers into jesters & whores.
4. Svnset Waves, Fog Pack x Svnsetwaves compilationThere's about 40 songs on this perfectly curated compilation. Beautiful futuristic sounds. Music for every venue from the club to the bedroom.
5. PC Music, https://soundcloud.com/pcmusPC Music has definitely introduced the most exciting sounds of the year. the broken, happy, sunshine, candy, J-pop production, and tongue in cheek over simplified pop lyrics create the purest feeling of happiness. Totally different from the depressing pop created by american consumerism.
6. A$AP Ferg, Ferg ForeverFerg my favorite rapper this year. He got his own sound and lyrics that challenge rap tropes without being holier than thou. He also has a respect and love for hip-hop and its history that makes me remember why I love hip-hop so much, too.
7. Junglepussy, Satisfaction GuaranteedJunglepussy on some authentic Pro Black Feminist shit that the rap world really needs. This album is both sexy and intelligent. She's one of the first of this generation to really do it right.
8. D'Angelo, Black MessiahI been a D'angelo fan from day one and was shocked to hear progression from him on this album. He definitely came through with another classic.
9. Nadus, Broke City EPMy personal favorite of the Jersey club producers. My Baltimore roots got me following and playing Jersey in every DJ set, and Nadus' Broke City EP approaches the genre in a melodic and throughly composed way that makes it one of my favorite albums of the year.
10. FKA Twigs, LP1The beautiful production of this album is what got it into my rotation and year end list.