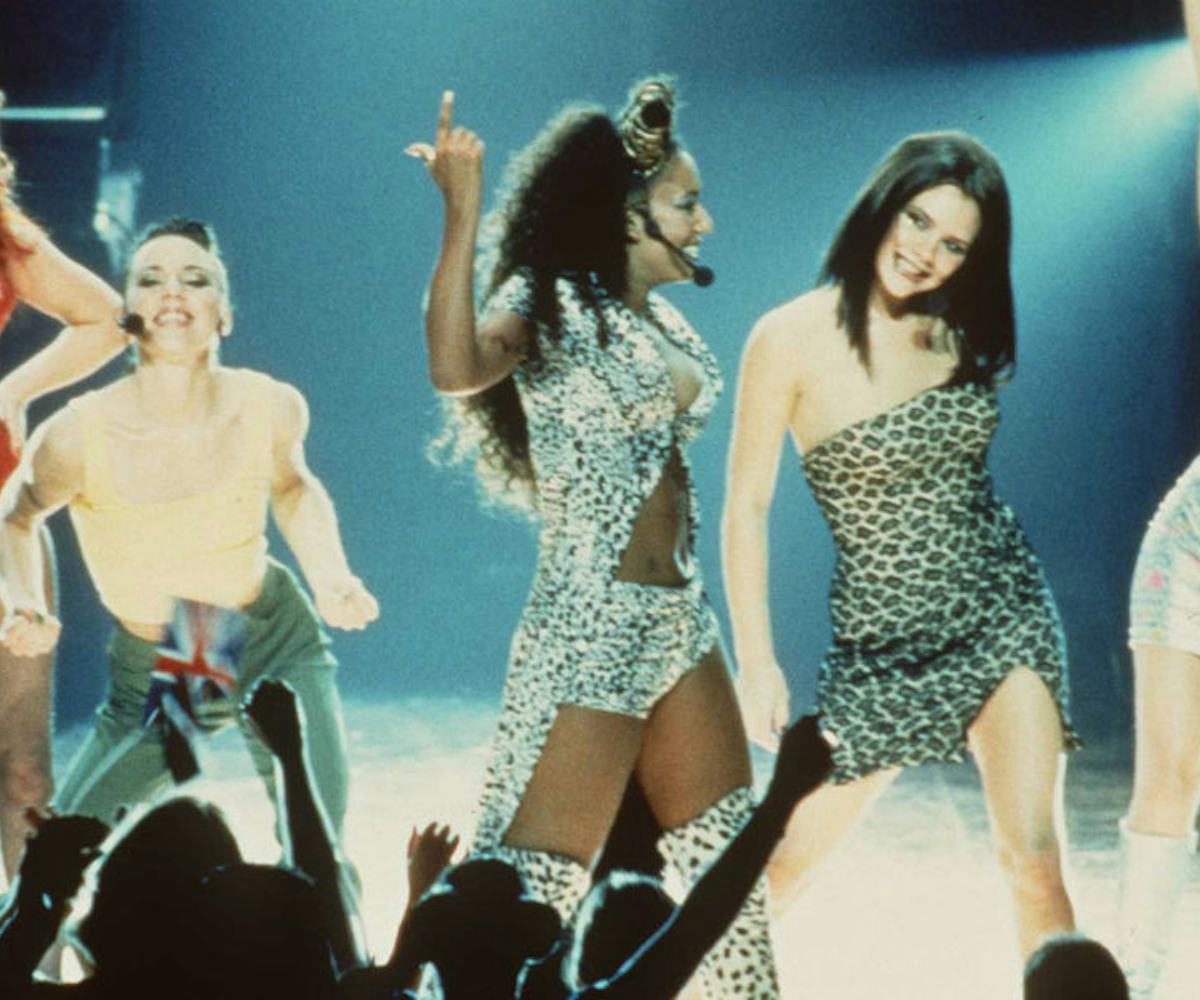 Photo: Getty Images/ Hulton Archive.
A Spice Girls Reunion Just Might Save Us All
Updated on 02/07/18: According to TMZ, that meeting the Spice Girls had with their former manager, Simon Fuller, has resulted in a reunion tour. Victoria Beckham was allegedly the last one to agree but is, according to sources, "fully on board." The tour is in the early planning stages, but they plan to hit the road this summer, going from England to the United States.
Original story posted on 02/02/2018: The Spice Girls are up to… something. The fivesome reunited recently and documented the get-together on Instagram because pics or absolutely no one is going to believe you.
"Great catch up with my girls!" Emma Bunton aka Baby Spice wrote. "The future is looking spicy," she added, which prompted everyone to question whether the group was getting back together.   
The last time we saw the ladies as a unit was during the closing ceremony at the London 2012 Summer Olympics, and we were left unsure whether we would see them take the stage as a group again. Beckham once told Vanity Fair  that she would never do a reunion tour, declaring that "sometimes you've got to know when it's time to leave the party." According to rumors, that probably won't be happening, but the group is reportedly working on a series of projects that include TV shows, endorsements, and a greatest hits compilation.
We'll take all of the girl power we can get. This year isn't looking like it's going to be much better than 2017, so maybe this is the thing that temporarily saves us from breaking down. Just give us what we want, what we really, really want, ladies.