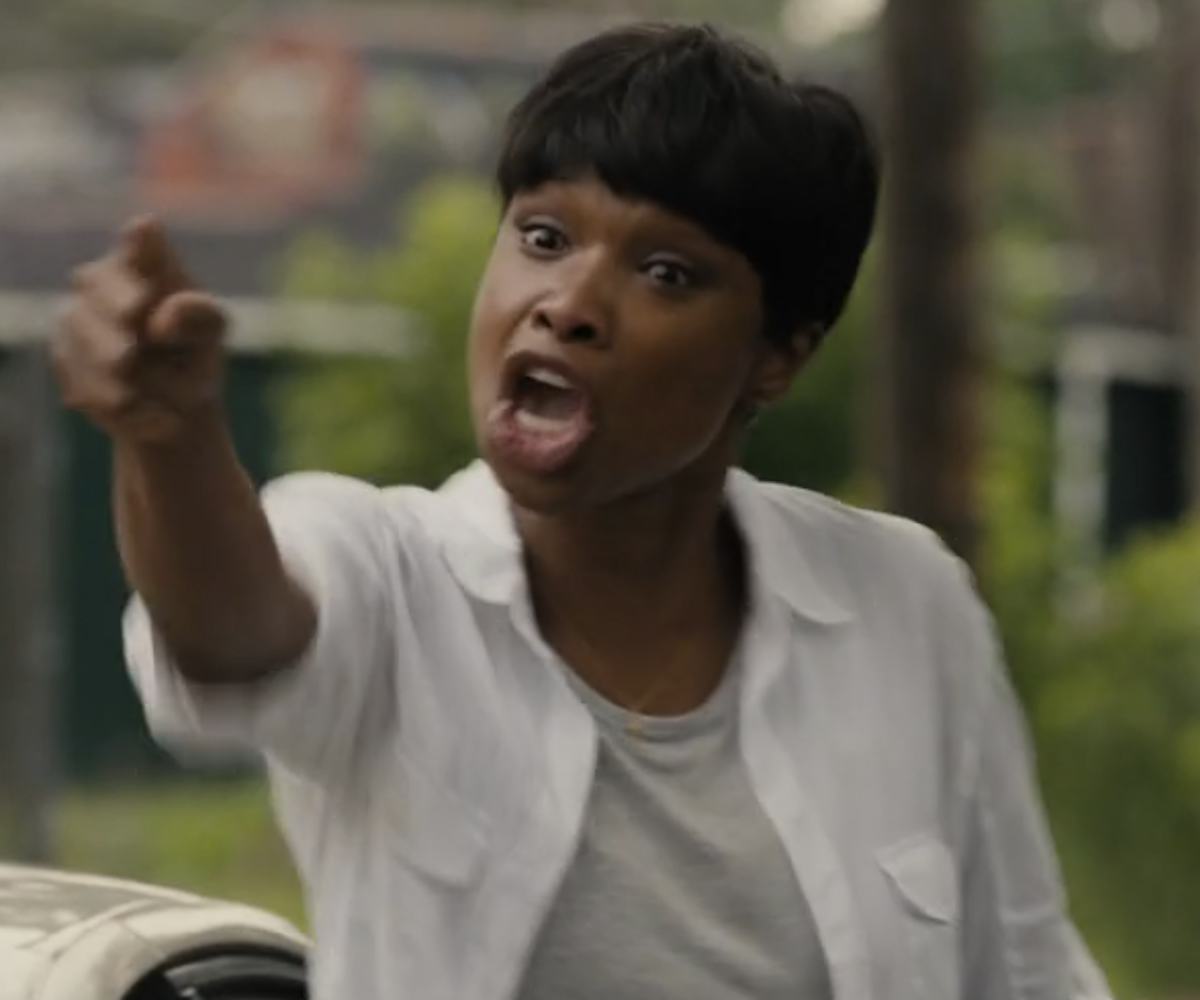 Photo courtesy of Amazon
Watch: Jennifer Hudson + Nick Cannon Shine In The Trailer For Spike Lee's 'Chiraq'
his first film in almost 10 years
It's been almost a decade since Spike Lee made a truly memorable film (2006's Inside Man just barely makes the grade), which is why the brand-new trailer for his upcoming movie, Chiraq, is so thrilling. This looks like Do The Right Thing-era Spike, and not just because it's an inner-city saga narrated by Samuel L. Jackson. The colors pop, the camera moves with a kinetic energy, and the social implications feel just as vital as they did when Lee's breakthrough effort changed the game in 1989.
Loosely based on the Greek play Lysistrata, in which women adopt a pact of celibacy to stop their men from going to war, Chiraq takes place in present-day Chicago, a real-life war zone, thanks to record high levels of gun violence. The movie's all-star cast is toplined by Jennifer Hudson, Wesley Snipes, Nick Cannon, Angela Bassett, Dave Chappelle, the aforementioned Jackson, rapper Sasha Go Hard, John Cusack, and newcomer Teyonah Parris, who plays the lead.  
Chiraq also marks the first foray into major motion pictures for Amazon, who'll release the film in theaters on December 4, followed by a run on Amazon Instant Video shortly after. Watch the electric first trailer, above.