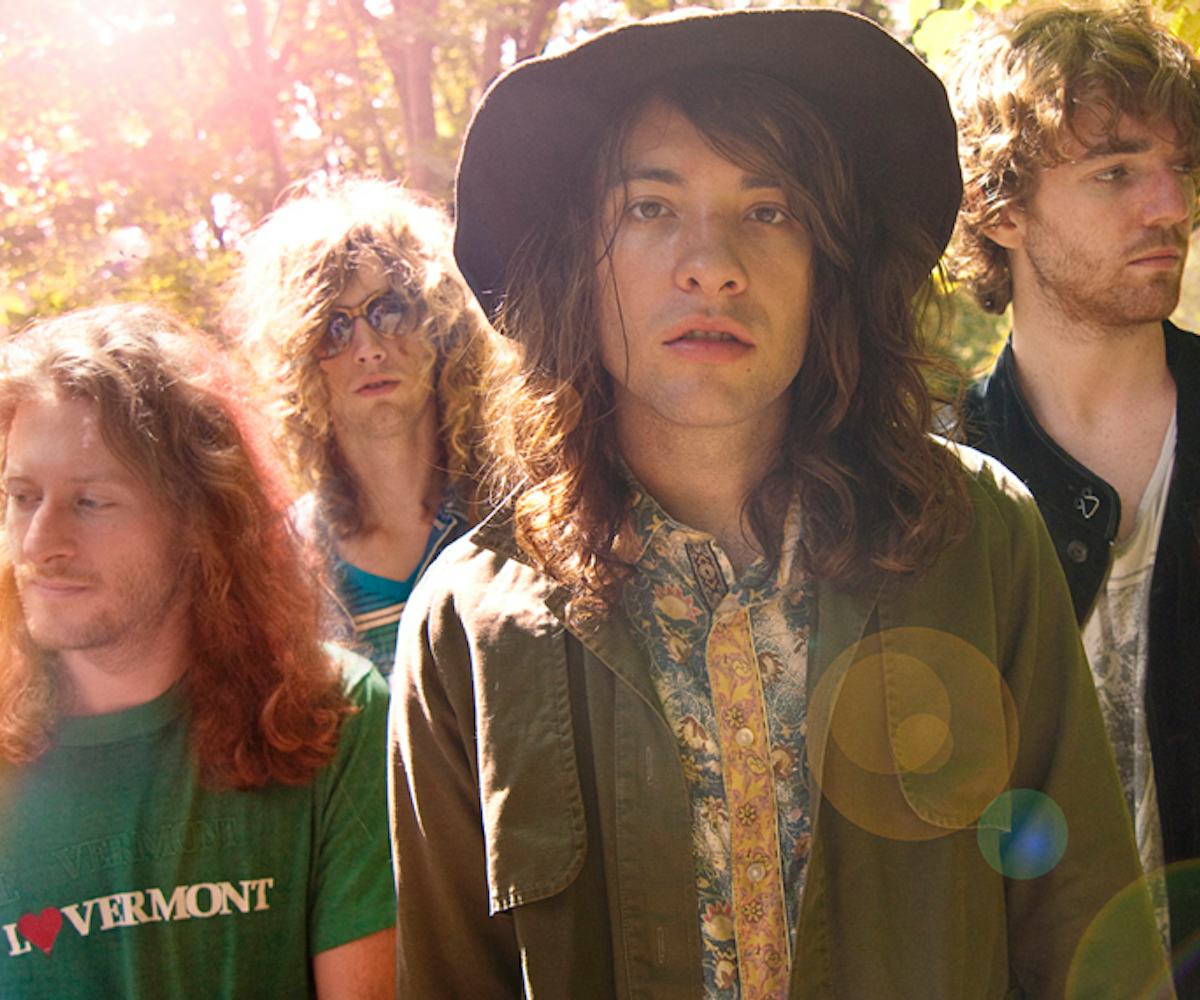 video premiere: spires
a buzz band, delivered right to your computer screen.
Team NYLON spent the past week running from show to show during CMJ, searching out the best in new music. But if you're not in New York--or were stuck at work all week--we've got one of the buzziest bands of the week coming to you.
Meet Spires, a year-old psych-rock foursome who have been hyped up as much for their ties--they recorded their debut single "Candy Flip" with The Drums' Connor Hanwick--as their sound. The new track is blissful without being boring, and despite the far-out '60s influences (you can practically smell the patchouli) it never feels dated. After circling Manhattan and Brooklyn with a handful of gigs this past week, they're now releasing the accompanying music video for "Candy Flip." Which means no elbowing away tall dudes or wiping away spilled beer (or in our case, putting up with grouchy door people) to see Spires. Yes, they might look a little haze-y, but the trippy video--created by Phantovision in association with ORB Pictures--is a fitting visual to go along with the song.
See what we mean right here--we've got the exclusive premiere--and then follow Spires to find out when they really are coming to a city near you.