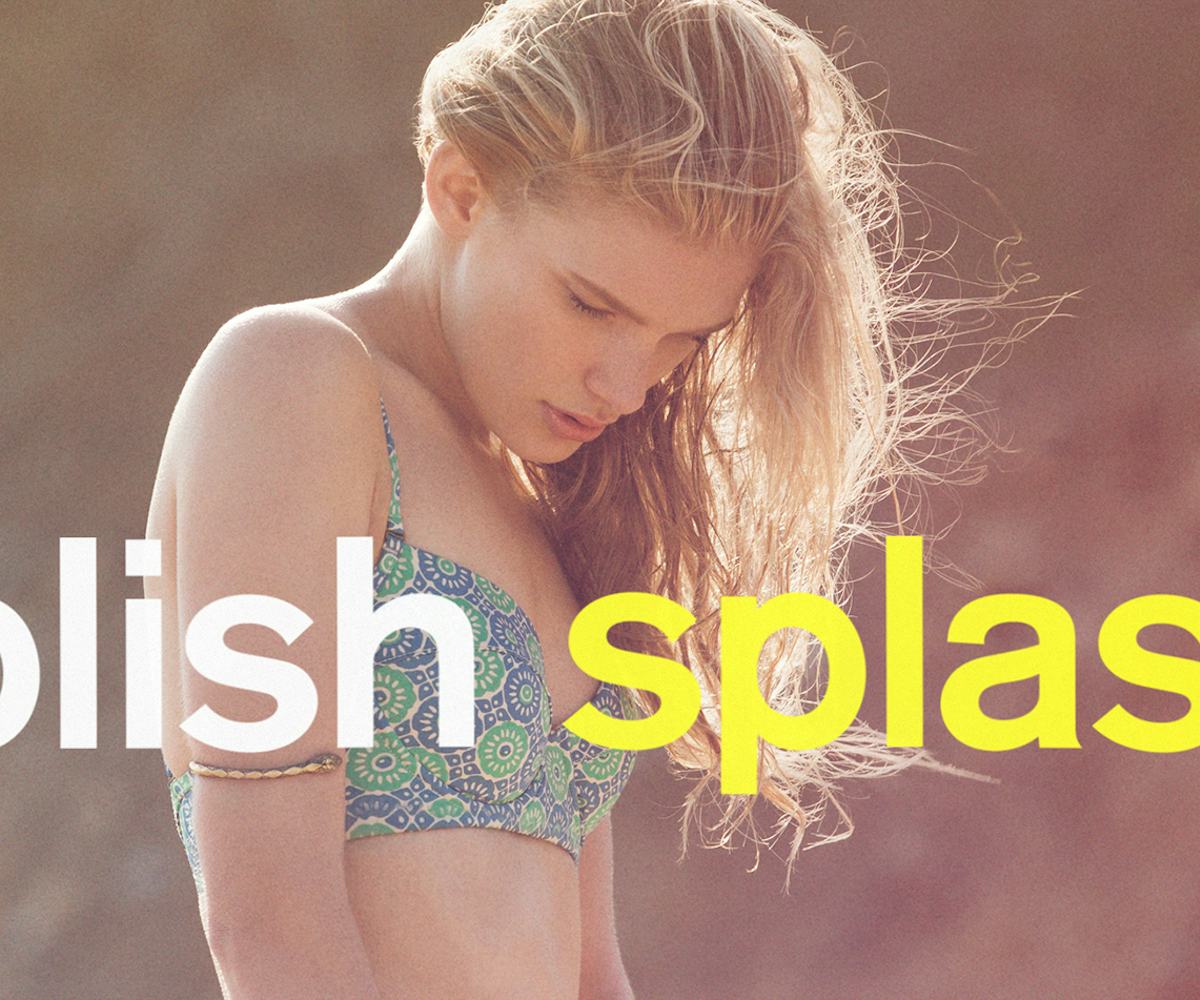 splish splash
Miami Swim Fashion Week without the plane ticket to Florida.
Fun fact: Yesterday it was more than 20 degrees warmer in New York City than Miami. So that's just one reason why we wish we were in Florida right now--the other being that Thursday marked the kick-off for this year's Mercedes-Benz Miami Swim Fashion Week
If you can't fly south for the five-day run of shows and parties, there's a next best thing, and that's sitting in your apartment, blasting the a/c, and watching the runways as they're walked in real-time. That's right, for the first time ever Miami Swim Fashion Week is streaming live on Everything But Water's website. That means from Mara Hoffman's latest trippy prints to L*Space's skimpiest bikinis, you'll have a front row spot at the resort '14 shows. Not only that, but you'll be able to pre-order pieces spotted in the four featured shows.
The shows kick off on Saturday at 8pm, and then again on Sunday starting at 6pm. And while there is no official dress code, we are all about the swimsuit-optional look.
REBECCA WILLA DAVIS
Visit everythingbutwater.com to tune in.