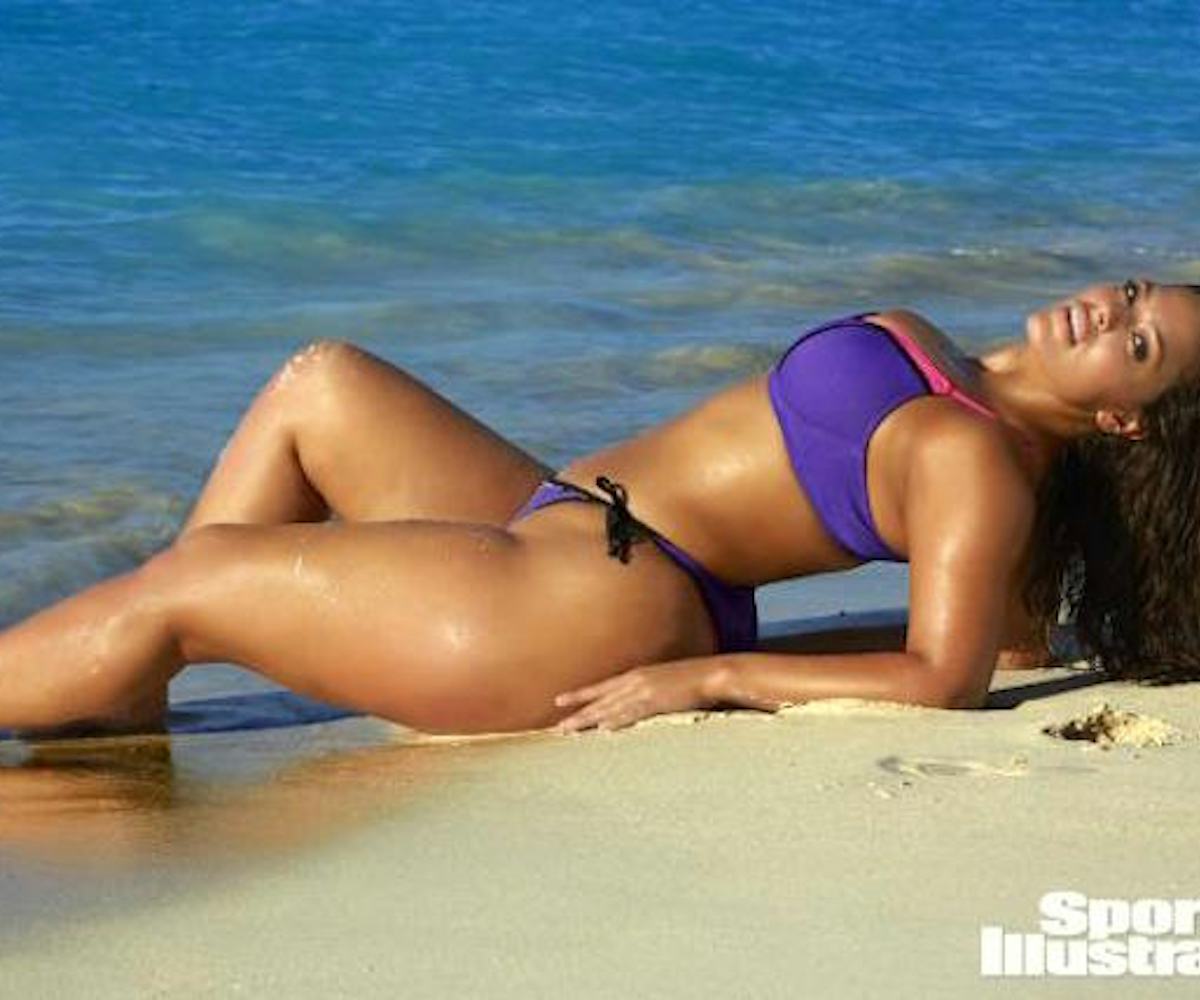 Image Via Sports Illustrated
Sports Illustrated Puts Plus-Size Queen Ashley Graham On Cover, But…
it's a step forward, but still
This year's Sports Illustrated Swimsuit Issue is the first to have three separate cover models, all who are supposed to depict a broader standard of beauty than one normally sees in SI and pretty much anywhere people exist. In addition to the conventionally attractive model Hailey Clauson, mixed martial artist Ronda Rousey and plus-size model Ashley Graham each get their own beachy, bikini-clad covers as well. Take a look at them all below.
Assistant Managing Editor MJ Day says, "All three women are beautiful, sexy and strong. Beauty is not cookie cutter. Beauty is not 'one size fits all.' Beauty is all around us, and that became especially obvious to me while shooting and editing this year's issue." But, is this really a win for women and body acceptance? What do you do when a publication like Sports Illustrated, who has made objectifying women and celebrating an incredibly narrow standard of beauty an annual event for the past 52 years, gets on board the body diversity train?  Do we feel hopeful that this part of a genuine cultural shift, or cynical that this is all a marketing ploy?
Our gut instinct is to be glad every time a major media institution celebrates women of different shapes and sizes (though, noticeably, all three cover models are white). For some women it will be incredibly empowering to see someone like Ashley Graham, who may be more representative of their body type, owning her body and her sexuality on the front of a major publication. Sports Illustrated is, though, primarily for men who just want to see buxom women in sexy poses. Does this fact, then, reduce her to no more than a sexual object, no matter the cultural shift behind it?
Similarly, Ronda Rousey has made a huge name for herself in the boys club of mixed martial arts and judo and, while conventionally thin and blonde, a strong, muscular woman is not always considered attractive. That being said, is covering yourself in body paint for what is overwhelmingly the male gaze something to celebrate? But, what if this cover is a way for Rousey to take back ownership of her body, after an incident where an ex-boyfriend took nude photos of her without her consent—though she admitted to physically harming him afterwards. Is that okay?
As women, it can be excruciatingly difficult to know whether we are stepping forwards or backwards, or not moving at all. We want to be celebrated for who we are however we choose to be celebrated, whether it's on the cover of a magazine or not. It is good that Ronda Rousey and Ashley Graham feel empowered by these covers, and it is good that many women will feel empowered by them. But if this is progress, why don't we feel all that much like celebrating?