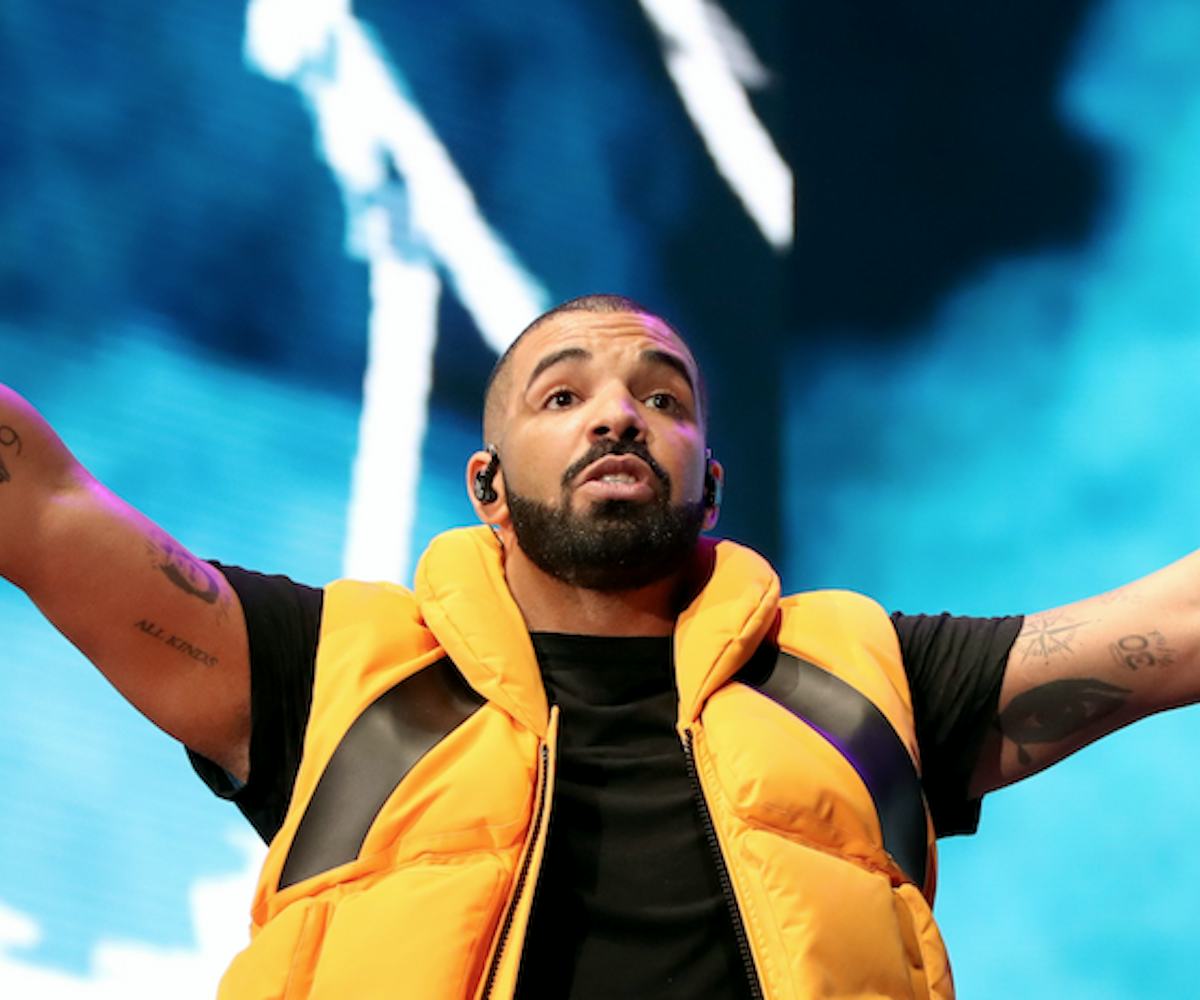 Photo by Christopher Polk/ Getty Images.
People Are Mad At Spotify For Heavily Promoting Drake
Many subscribers are demanding a refund
Last weekend, Drake released his fifth studio album, Scorpion, across all streaming service platforms. But many people feel like Spotify's promotional efforts were a bit too much.
Billboard reports that after being bombarded with endless Drake content, many Spotify users are looking to get refunds from the streaming service. Others have decided to ultimately cancel their subscriptions. The backlash was sparked after the streaming service placed the Canadian rapper all over a majority of its editorial playlists, including on playlists that didn't feature his music. According to the report, some of these were its "Best of British," "Massive Dance Hits," and "Happy Pop Hits" playlists. Billboard also notes that a rep from Spotify said that the Drake takeover was the first time a single artist has been at the forefront of multiple playlists.  
Many people compared the move to when Apple gave users a free copy of U2's Songs Of Innocence on their devices. 
The campaign was meant to be a lighthearted celebration of Drake, who is Spotify's top-streaming artist. The rapper ended up generating 132,384,203 total streams in 24 hours since its release, breaking the Spotify record for most global streams for an album in one day. He also broke the one-week U.S. streaming record in just three days. Drake is currently on track to debut at No. 1 on the Billboard 200 albums chart. 
Spotify declined to give a comment to Billboard, but the publication notes that "complaints have been relatively minimal and no refund policy has been put in place."