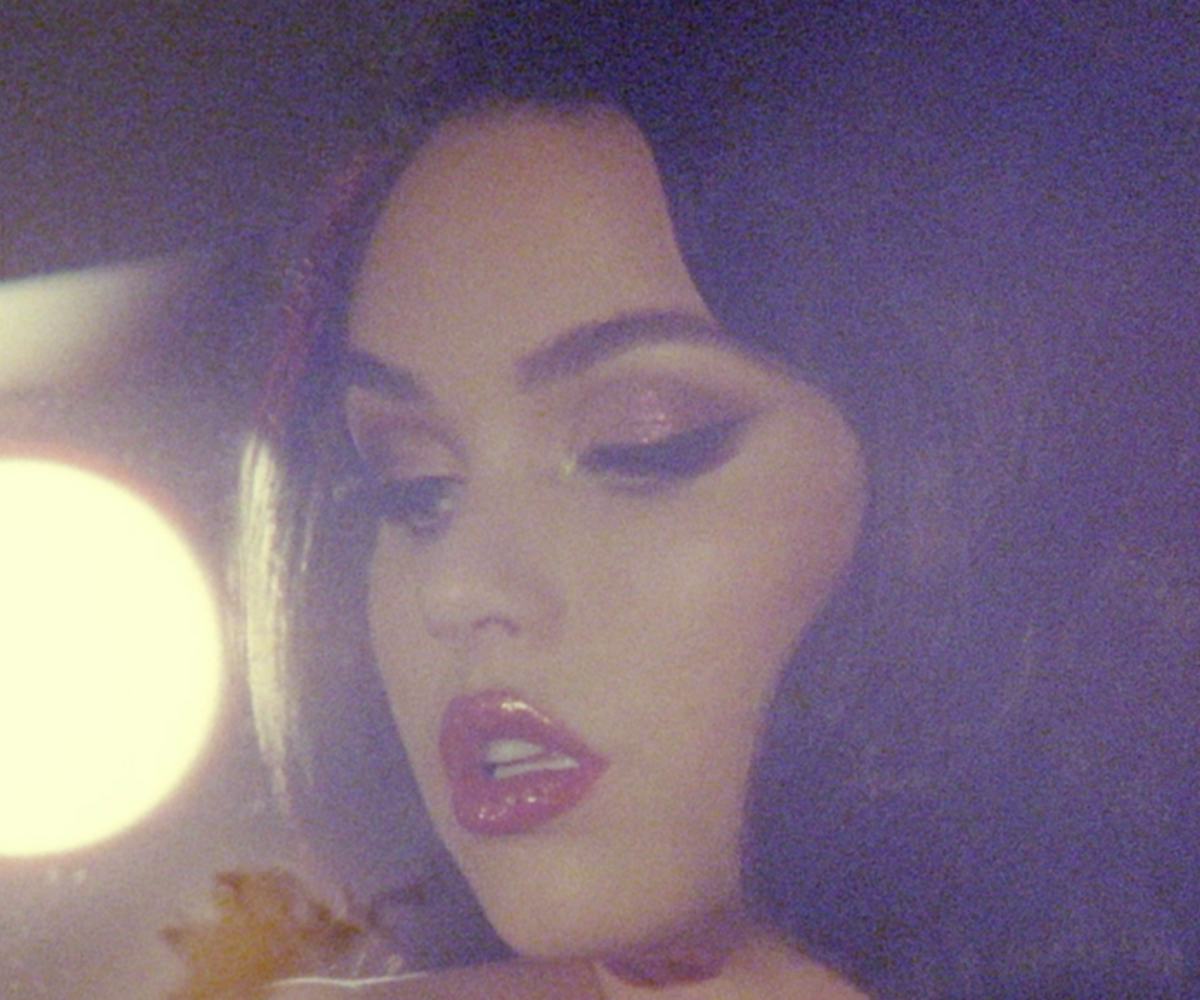 Photo Courtesy of PatMcGrath Labs.
In News No One Saw Coming, Spotify Now Sells Makeup
In an attempt to capture the "elusive" Generation Z shopper's attention, beauty brands are moving their business to... Spotify. Yes, Spotify, the music streaming service.
Announced today, the wildly successful Pat McGrath Labs is partnering up with 300 Entertainment, Spotify, Merchbar, and recording artist Maggie Lindemann for the "industry-first e-commerce venture." It's being dubbed the "So Obsessed" campaign and will allow McGrath fans to purchase products on the singer's page.
When you go to your Spotify player and search for Lindemann's name, the products pop up under "Merch." Once you click on your item of choice, it will then take you to Merchbar's website to purchase it. Right now, you can choose from McGrath's newly launched LiquiLust lipsticks in "Revelation Red," "Possessed," and "Nightshade," as well as a selection of products from the Unlimited Edition collection.
"In this digitally-empowered, digital era of makeup, where fans crave instant glamour gratification I always want to reach fans where they're most engaged," McGrath says in a statement. "That's why this relationship with Spotify is absolutely major, because it merges beauty and music in a whole new way, that's never been done before."
She's right. Music, fashion, and beauty have overlapped for some time now, but never in this way. This is the first time that non-music-related products have been sold through the streaming platform, and it's an exciting prospect, if not a little random. We imagine for beauty lovers to willingly choose Spotify over Sephora, they'd need some incentive—say, limited-edition products you can only find on the streaming service. That doesn't seem to be the case this time around, so it'll be interesting to see how this pans out and if more brands choose to go this route.