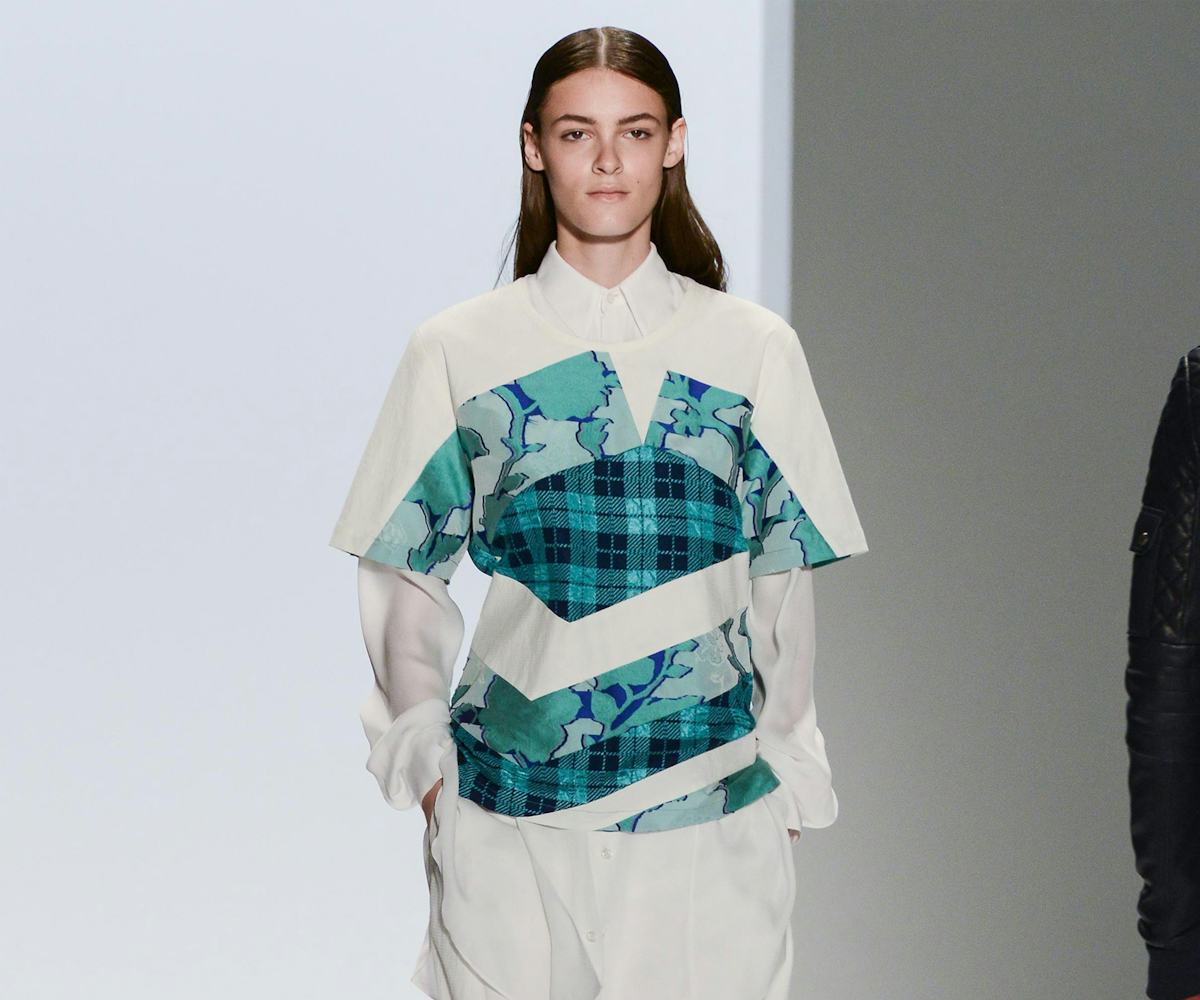 photo by dean neville/bfanyc.com
#trend: loosen up
matchy matchy, baggy baggy, trendy trendy, voila!
Sure, the hardest part of getting dressed is making sure all the crazy separates you want to throw on match. Are your whites the same shade? Can black go with navy? These are the tough questions we face every morning.
For spring '14 designers are solving your sartorial problems with baggy tops and trousers in the same colors and prints meant to be worn together, like a two-piece flight suit. We first spotted the trend at BCBG, where a white tank with blue florals was paired with loose, Gwen Stefani-style matching pants. Richard Chai also opted for a white and blue palette with two looks (one a T-shirt top, the other a tank) styled like faux jumpsuits.
Even Jason Wu, known for his feminine evening frocks worn by celebs like Mad Men's Jessica Paré and Alicia Keys (who sat front row), showed a pale blue cargo suit--as we're calling it--complete with zipper pants. Later the boys at Costello Tagliapietra sent out an all-blue satin option for ladies who lunch in style. 
The loose two-piece look is a great alternative to a jumpsuit (because finding a jumpsuit that hits in all the right places is near impossible!), and will make you feel Top Gun cool. Pair with some aviators if you want to go full-on Maverick, or throw on your sleek black heels and slick back your hair for a minimalism-meets-comfort ensemble. Or, if you're feeling particularly old school, accessorize the look with a gold collar and gold chain sandals a la Céline spring '11, the show that we're crediting as the origin of the trend.
See all the loose pieces we're loving in our gallery and get excited about spring's comfiest trend. 
Jason Wu spring '14
BCBG spring '14
Richard Chai spring '14
Richard Chai spring '14
Costello Tagliapietra spring '14