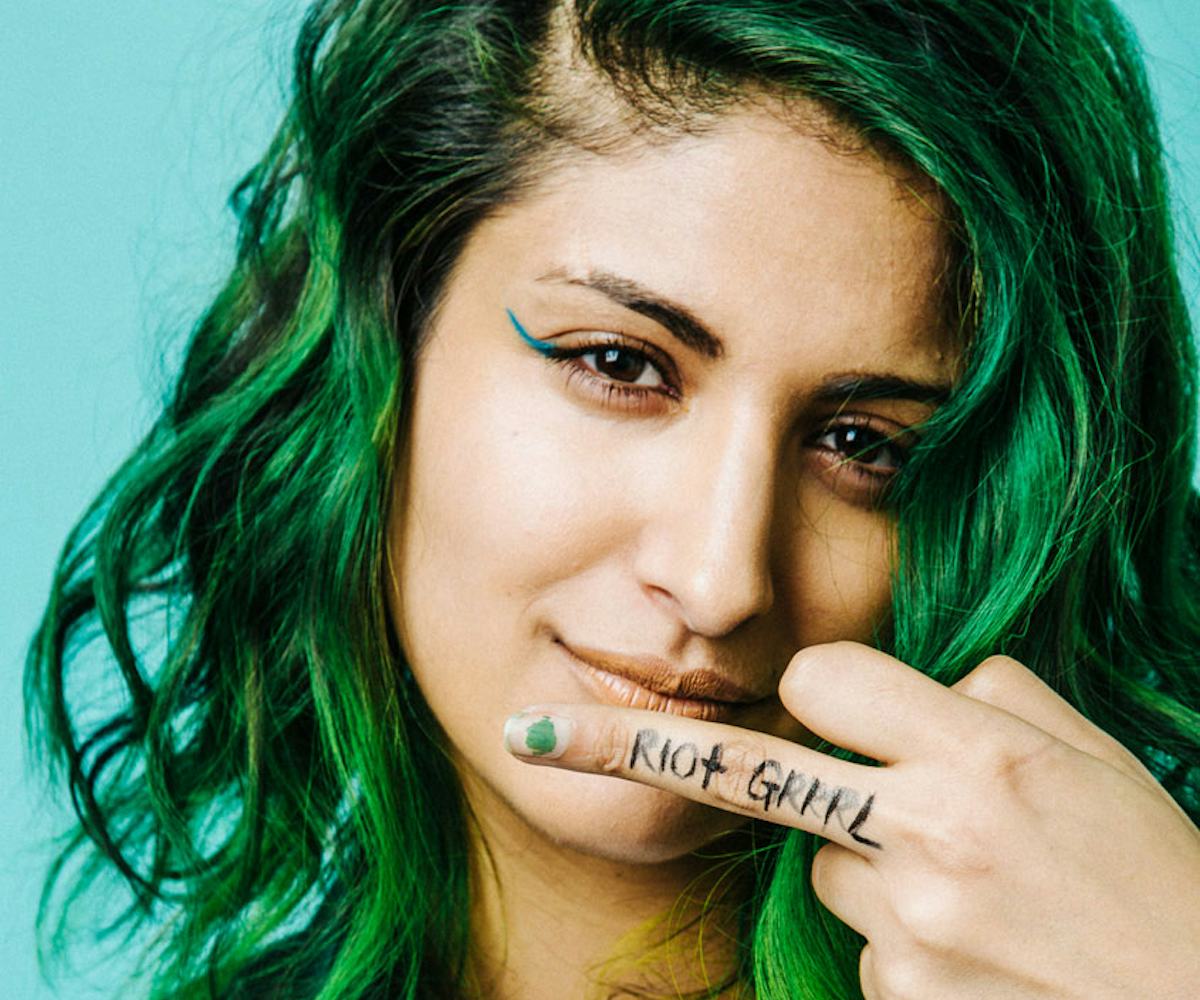 Photographed by Kevin Shea Adams
6 rad spring beauty looks for rebel grrrls
because badass is the new cute
Spring makeup has a bad reputation—at least among anyone who doesn't want to be described as cute and/or fresh. Sure, this equinox is all about rebirth and renewal, but why does that mean our faces have to be covered in twee shades of peach and pink? 
So rather than just grumbling about it, we decided to revamp our spring-beauty game, inspired not by the weather but by the anarcha-feminist rage within us that doesn't go away just because the sun is shining. Our latest beauty icons? The punk-rock feminists of riot grrrl, who have inspired us since the '90s with their girls-to-the-front sensibilities—and who look damn good while doing it. 
In the gallery ahead, you'll find spring hair and makeup with an updated '90s-meets-'70s punk vibe, created by makeup artist James Vincent and hairstylist Michael Dueñas. It's fierce, wearable, authentic, and on-trend, all without relying on tired, go-to looks of this season. 
After all, just because the flowers are pink and girly doesn't mean you have to be. 
Hair by Michael Duenas using Schwarzkopf Professional for Cloutier Remix; Makeup by James Vincent; Photographed by Kevin Shea Adams; styled by Marissa Smith.