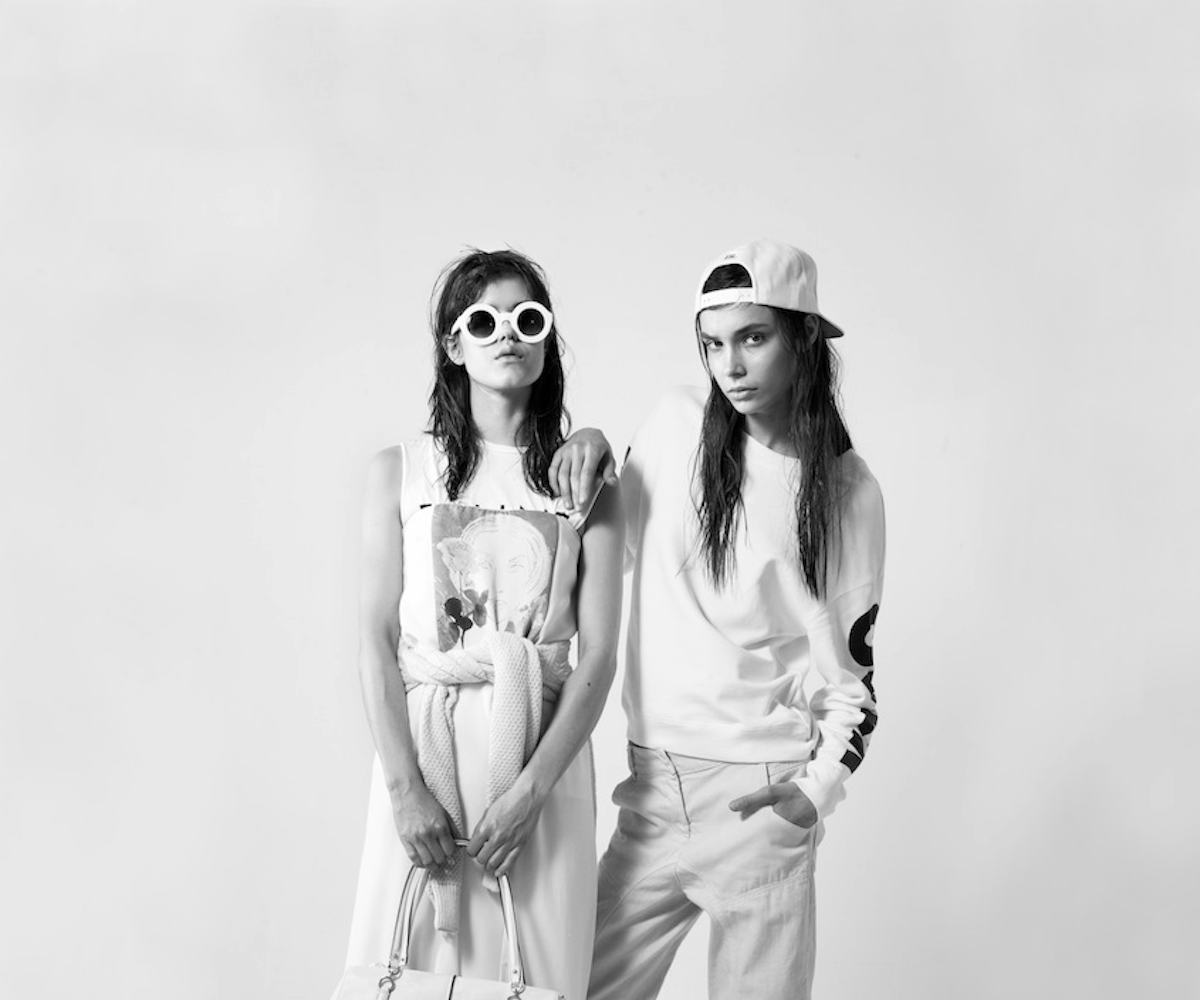 photo by silja magg
#nylongirlproblems: spring layering 101
our market director gives you the scoop on her favorite styling trick.
Got fashion questions? We've got answers. Welcome to #nylongirlproblems, where every week our Market Director Rachael Wang answers your most pressing style quandaries. Need help? Tweet us your issues using the hashtag #nylongirlproblems, then check back to see what she says. Yes, it's that easy. You're so welcome.
The Question:
How do I pull off the layering trend in spring?
The Answer:
Happy spring, y'all. It's time to celebrate the increasing daylight and warming temperatures by wearing some of the trends you've been ogling online since September. The weather is still pretty brisk though, so layering is the name of the game. Here are the five pieces you need, plus my tips for getting the perfect piled on look. 
THE WHITE T-SHIRT: Uniqlo Short Sleeve T-Shirt -- $12.90
The classic all-american staple that you (better) already own is my favorite styling tool. Slip it under any of your sleeveless summer dresses that are a bit too breezy or cocktail numbers you want to dress down. I like to nonchalantly roll the sleeves James Dean-style. 
THE LEATHER LEGGING: Nicole Miller Leather and Satin Pant -- $510.00
Skirts over pants is a thing and the easiest way to pull this off is with leather leggings. Try them under pleated minis, printed midis, or sporty mesh shorts.
THE BRALETTE: Vans Bralette -- $24.00
Sheer and mesh are two big spring trends you should get into and a bralette is the perfect cure for overexposure. Also, if sideboob isn't your thing, try one under your cut up vintage tee at the music festival this summer. 
THE PREPPY OXFORD: Gap Oxford Shirt -- $49.95
Give any old black frock the Wednesday Addams treatment by layering a button down underneath and letting the collar show.
THE BROKEN-IN FLANNEL: Element x Jac Vanek Plaid Shirt
No layered look is complete without tie-ing a little plaid on.