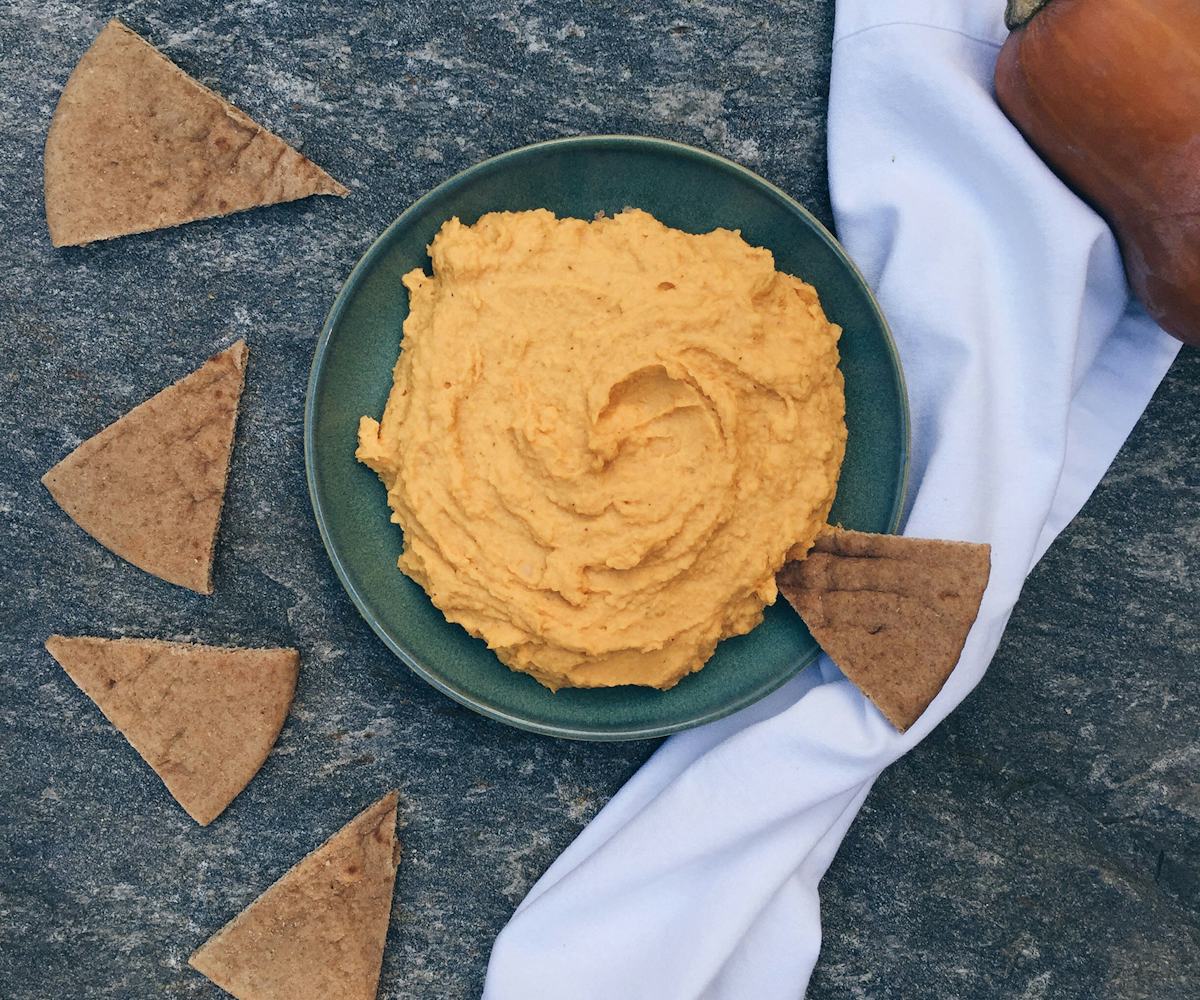 photo by Brittany Bennett
This Is The Ultimate Fall Hiking Snack
This is nuts, in a good way
Double knot your red Danner laces and fill up your canteen: Today marks National Trail Mix Day. While you don't necessarily need to be on a trail to enjoy that particular treat, the flurry of salty nuts and sweet chocolate and chewy raisins is best enjoyed between firs. We recommend chowing down a handful as you overlook a valley from the summit. Think of the reenergizing treat as your trophy once you cross the finish line that is the end of the trail. And while trail mix is crazy delicious, it's not the only snack you can pack. In fact, enter: squash hummus.
And just in time for fall, there's another autumn squash to go crazy over—the honeynut. It looks like a lil' butternut squash but "has ten times the sweetness and squash flavor," according to Dan Barber of Blue Hill, as reported by Saveur. 
The foliage will soon set mountains ablaze. This is #NoFilter season, friends. So get outside. And just as you wouldn't want to venture out without a compass, map, GPS, battery power, or a whistle, don't find yourself on the summit without a snack. Turn your backpack into a lunch box with this hummus:
Honeynut Squash Hummus
Ingredients:
1 honeynut squash
1 15 oz can garbanzo beans, drained and rinsed
¼ cup tahini
2 tbsp lemon juice
2 cloves garlic, peeled
1 ½ tbsp olive oil + more for drizzling
1 tsp salt
¼ tsp cumin
¼ tsp paprika
Directions:
Pre-heat oven to 400 degrees F.
Slice squash lengthwise and remove seeds. Brush halved squash with a drizzle of olive oil. Place flesh-side up on a baking sheet fitted with tinfoil. Roast for 20 to 25 minutes until the squash is fork-tender. Remove from oven and let cool completely.
Once cooled, scrape flesh off of the skin into a mixing bowl and mash with a fork.
In a food processor or blender, combine mashed honeynut squash, garbanzo beans, tahini, lemon juice, garlic cloves, olive oil, salt, cumin, and paprika. Blend until combined and smooth. Store in an air-tight container and pack in your hiking bag! Serve with pita triangles.