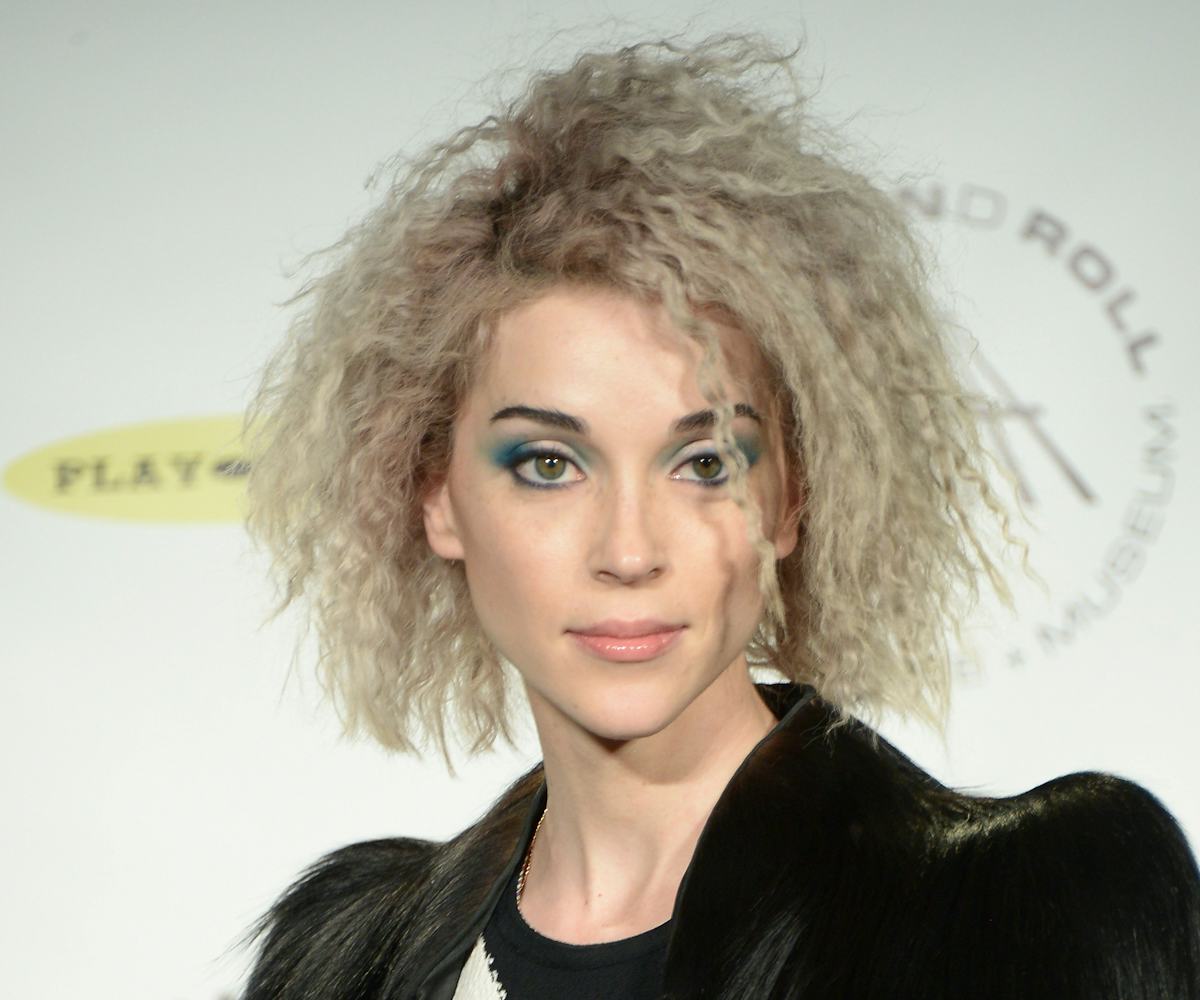 Photo by Michael Loccisano/Getty images.
St. Vincent Is Your New Favorite Horror Movie Director
St. Vincent, aka Annie Clark, has one of the most unique and intrinsic visual styles of any musician working today. Like David Bowie before her, Clark's album art, stage design, music videos, and personal wardrobe are meticulously crafted to create something wholly otherworldly. So it was only a matter of time before the alien art rocker took her talents to the big screen. 
Clark will make her directorial debut for the upcoming all-woman horror anthology XX. She'll join some of the genre's foremost female directors—including Karyn Kusama (The Invitation), Jennifer Lynch (Surveillance), and Jovanka Vuckovic (The Captured Bird)—who are all responsible for telling a story that revolves around a female protagonist, while also including an element of horror. 
Clark has already written her segment, along with horror queen Roxanne Benjamin (Southbound, V/H/S). "I'm thrilled to have the opportunity to explore the genre-film medium," she said in a statement.
No word yet on who'll play her protagonist in the short film, but if Clark feels like casting her girlfriend (and budding movie star) Cara Delevingne in the role, she won't hear a peep from us.
Check out the poster for XX below.