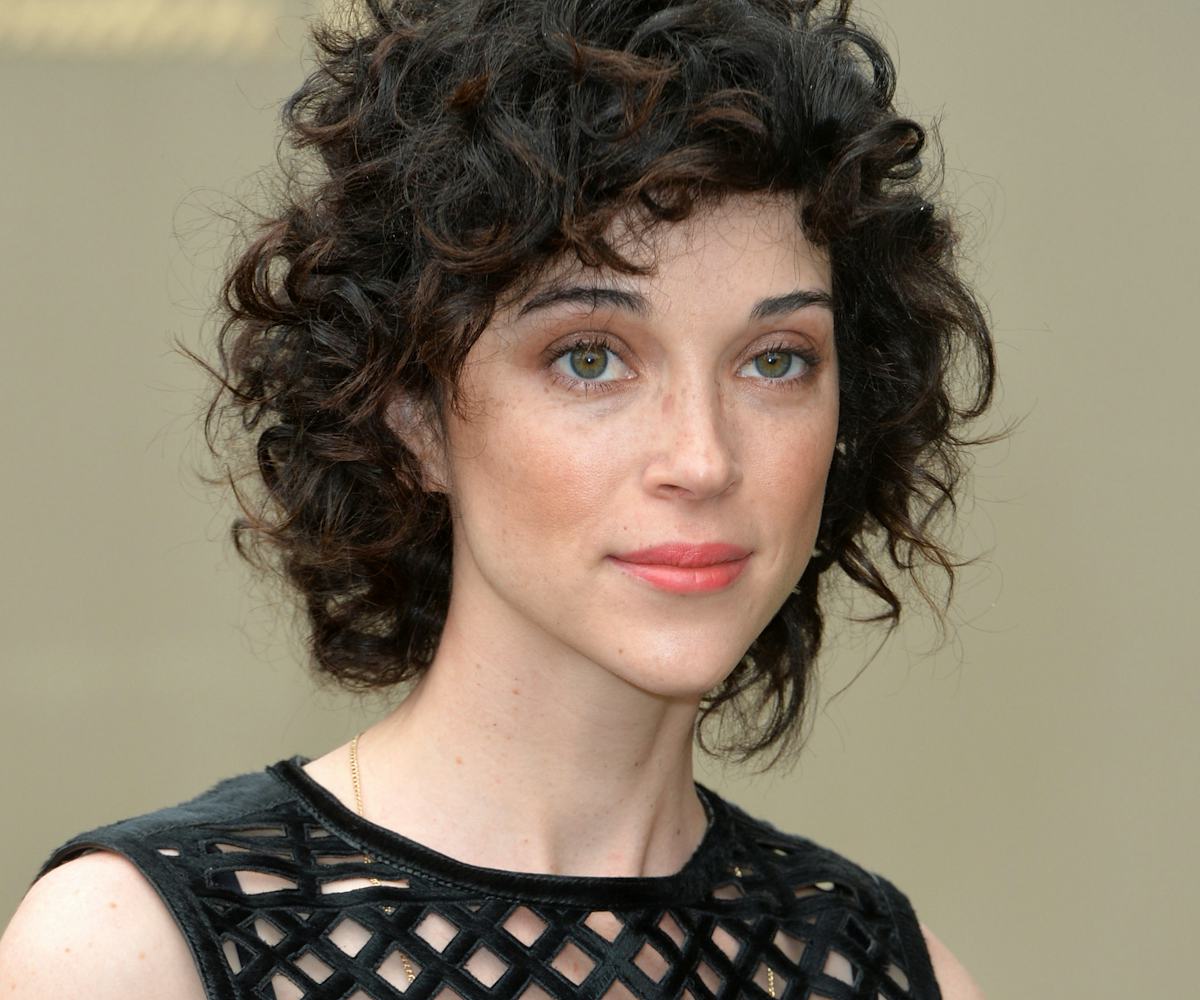 Photo by Stuart C. Wilson/Getty Images
St. Vincent Explains Why She Was Working At That Taco Restaurant
she also prefers tacos over burritos
Last weekend, St. Vincent, a.k.a. Annie Clark, was randomly spotted waitressing at Resident Taqueria in Texas. Turns out that the Dallas-based restaurant is owned by her sister and brother-in-law, but we still didn't quite understand why she felt compelled to get her hands dirty in the food-service industry. Apparently, Bon Appetit felt the same way and took it upon themselves to call the singer-songwriter about her experience.
In the interview, she admitted to having no previous waitressing experience—"I've been fired from every job I've ever had—besides being a musician, of course"—but wanted to help out her sister on the restaurant's opening day.
"I had just flown in and went to the restaurant to hang out and see what the vibe was like," said Clark. "When it started getting busy, it was just a case of, we saw tables that needed to be cleared, so I got a towel, and got to work. Amy and I are both pretty Type-A, get-it-done people. In addition to now owning a restaurant, [Amy] has a whole other career as a high-powered sales executive. I dislike disorder; it would've been egregious to just sit there when it was so busy."
She also confessed that she prefers tacos over burritos, which broke the hearts of some of her fans. Of course, she tweeted a sincere apology. Another day in the life of the amazing Annie Clark.