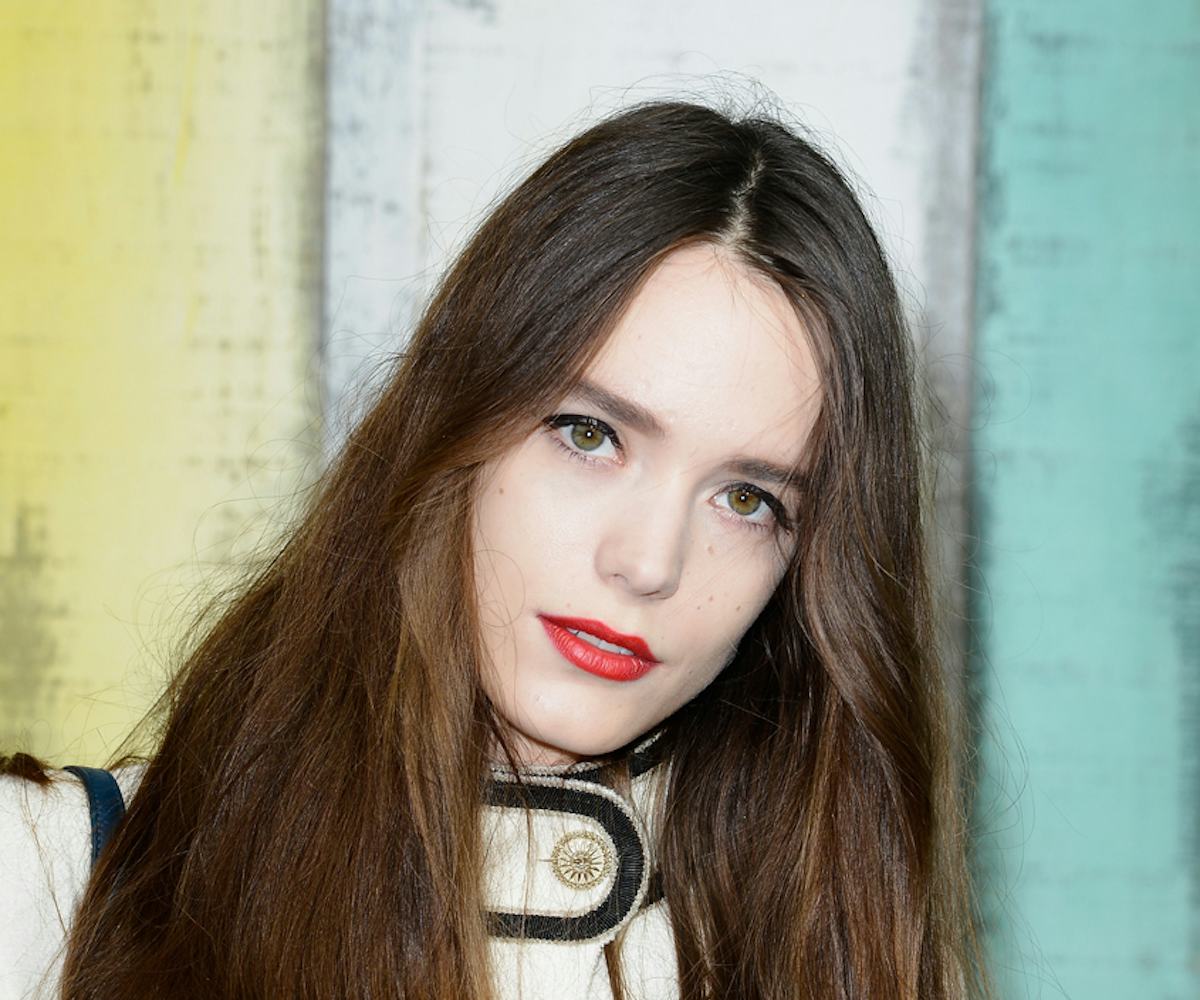 meet your new beauty icon, stacy martin
see why we're so obsessed with the nymphomaniac star.
Unless you've been hiding under a rock for the past, oh, year, then chances are you've already heard lots about Nymphomaniac.
Most likely, the nonstop chatter about the graphic sex scenes and controversy surrounding Lars Von Trier's polarizing art house film. But all of that stuff aside, there's another reason why we're especially intrigued about the drama, and it's Stacy Martin.
There's a lot to obsess over. The actress is not only a dead ringer for Jane Birkin--she plays a younger version of Charlotte Gainsbourg's character, in fact--but she's been ruling the beauty game off the screen, as well. While much of it is due to genetics (sorry, we can't all have Gainsbourg-esque bone structure!), we did pick up some key secrets from her Nymphomaniac press circuit.
Check them out here, and keep an eye out for Martin...this girl is going to be here awhile. 
Tip: Don't be afraid of the center part. Martin's version looks totally chic, and not '70s hippie at all.
Try: Josie Maran Argan Hair Oil-- $30. Tame flyaways and frizz with this multitasking serum. 
Tip: CC Cream might be your new best friend.
Try: Tarte Colored Clay CC Primer--$34. Get an even complexion before anything else by applying this stick to your clean face.
Tip: Get full brows (without going overboard).
Try: Maybelline Define-A-Brow--$6.95. Even if you don't feel like channeling Brooke Shields on the regular, subtly defined and filled-in brows can change your face instantly. 
Tip: When in doubt, do a cat eye and red lip. Classic, winning combination. 
Try: NYX Liquid Liner--$5.99. It stays on forever and costs about as much as a latte. What's not to love? 
Tip: Use a color stick for a dewy look. Using the same thing on your lips and cheeks saves time, and looks awesome.
Try: NARS The Multiple in Laos--$39. Swipe it on your lips, the apples of your cheeks, and even your eyelids for an instant pick-me-up.