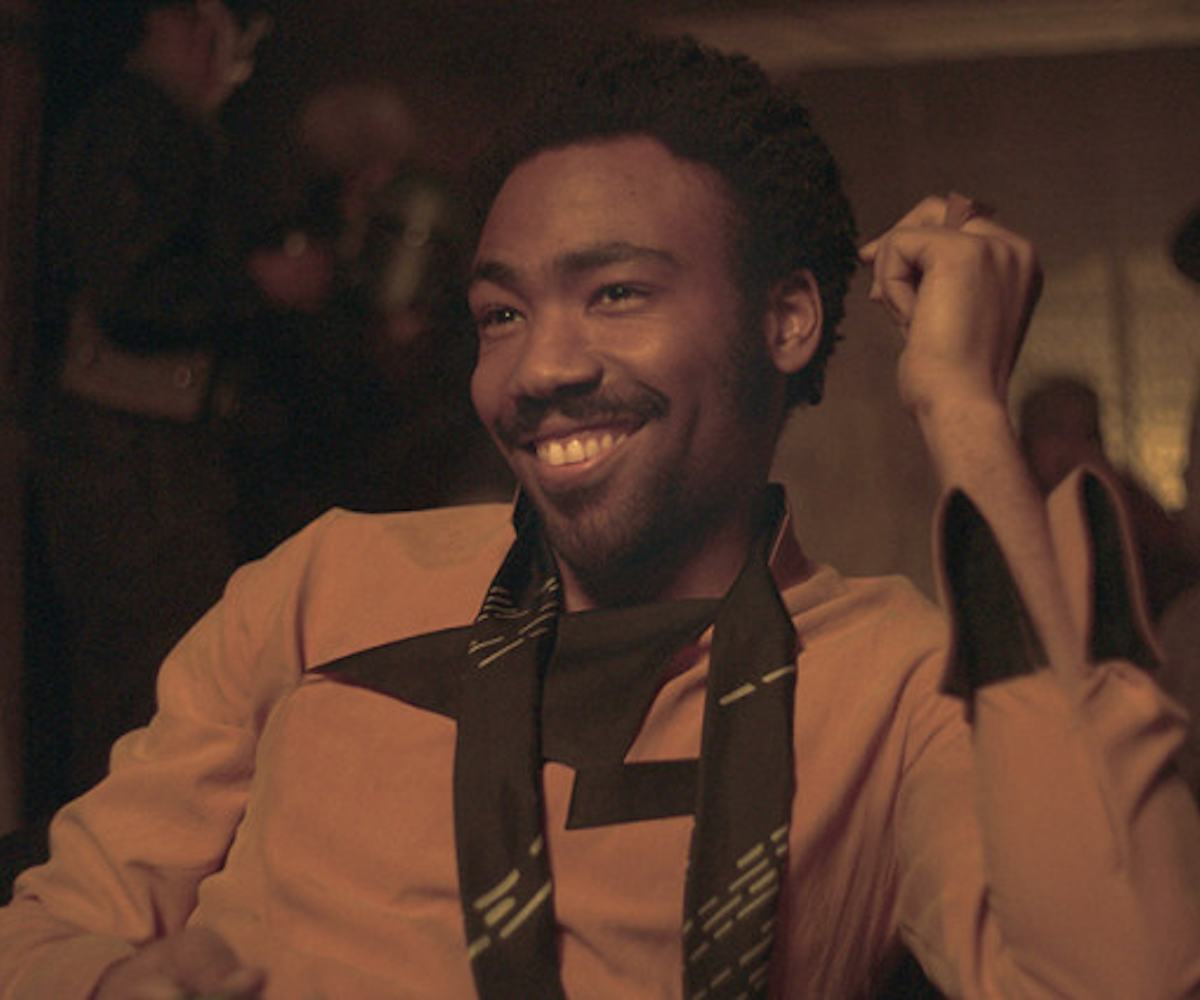 screenshot via youtube
People Have Mixed Feelings About Donald Glover's Pansexual 'Solo' Character
Some felt the film should have had a more explicitly LGBT character
Last week, Star Wars screenwriter Jonathan Kasdan confirmed that Donald Glover's character in Solo: A Star Wars Story is pansexual. In an interview with Huffington Post, Kasdan addressed the rumors that Glover's Lando Calrissian is sexually fluid by stating, "I would say yes, there's a fluidity to Donald and Billy Dee Williams' [portrayal of Lando's] sexuality."
And while many saw this news as a win for representation, others couldn't point out a few issues with the reveal. For starters, some thought Calrissian's sexuality should have been more explicitly noted instead of hinted at.
Others elaborated why choosing not to educate the audience on Calrissian's sexuality is harmful, stating that it only fuels the assumption that people who are pansexual like to have sex with everyone all the time.
Kasdan added that he "would have loved to have gotten a more explicitly LGBT character into this movie. I think it's time, certainly, for that, and I love the fluidity―sort of the spectrum of sexuality that Donald appeals to and that droids are a part of." 
Meanwhile, others assumed that Calrissian's sexuality was a no-brainer, seeing as he has relations with all species and genders.
Glover recently sat down with the cast of Solo for an interview with Sirius XM, where it was revealed that he was the only cast member who knew about Calrissian's sexuality. "Yeah," he said before quipping: "How can you not be pansexual in space?"
Solo: A Star Wars Story is out May 25.