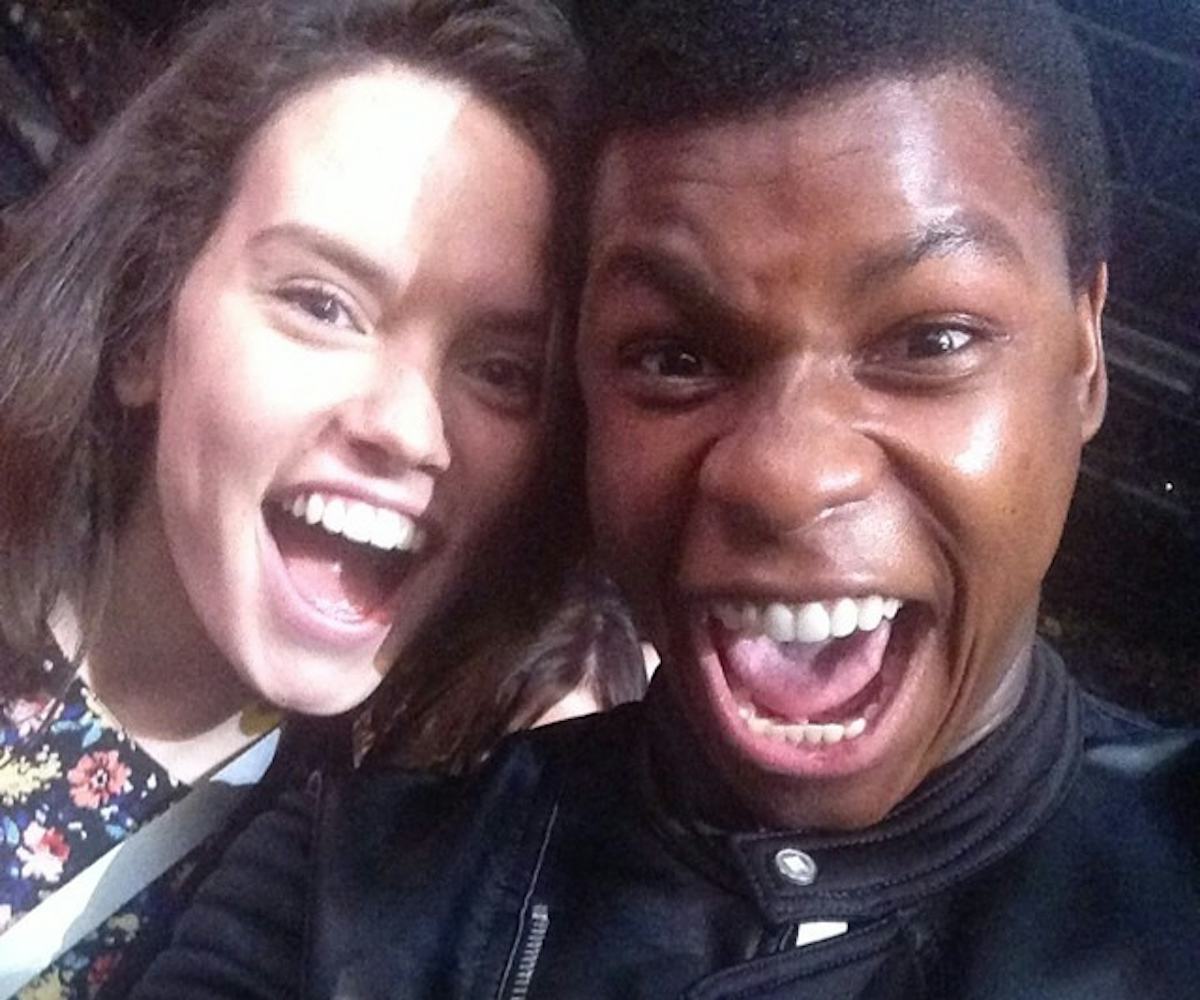 Watch Daisy Ridley And John Boyega Freak Out At The New 'Star Wars' Trailer
The new trailer for Star Wars: The Force Awakens caused the best kind of panic attack when it premiered last night, and even the film's two young leads were not immune to freaking the f*ck out. Daisy Ridley and John Boyega, the two actors tasked with carrying the beloved franchise into the future, had friends film their live reactions to the movie's finaltrailer, and then naturally posted them on Instagram.
Ridley, who was an unknown before landing the part of Rey, was staying at a "little b'n'b" with a friend and burst into tears, probably from a combination of joy and sheer disbelief. "So so so incredibly awed to be part of this legacy," she wrote. It was very sweet. 
As for Boyega—who can be seen at the end of the trailer as his Finn is about to have an epic lightsaber battle with Adam Driver's Kylo Ren—had a less subdued reaction. Can you blame him?