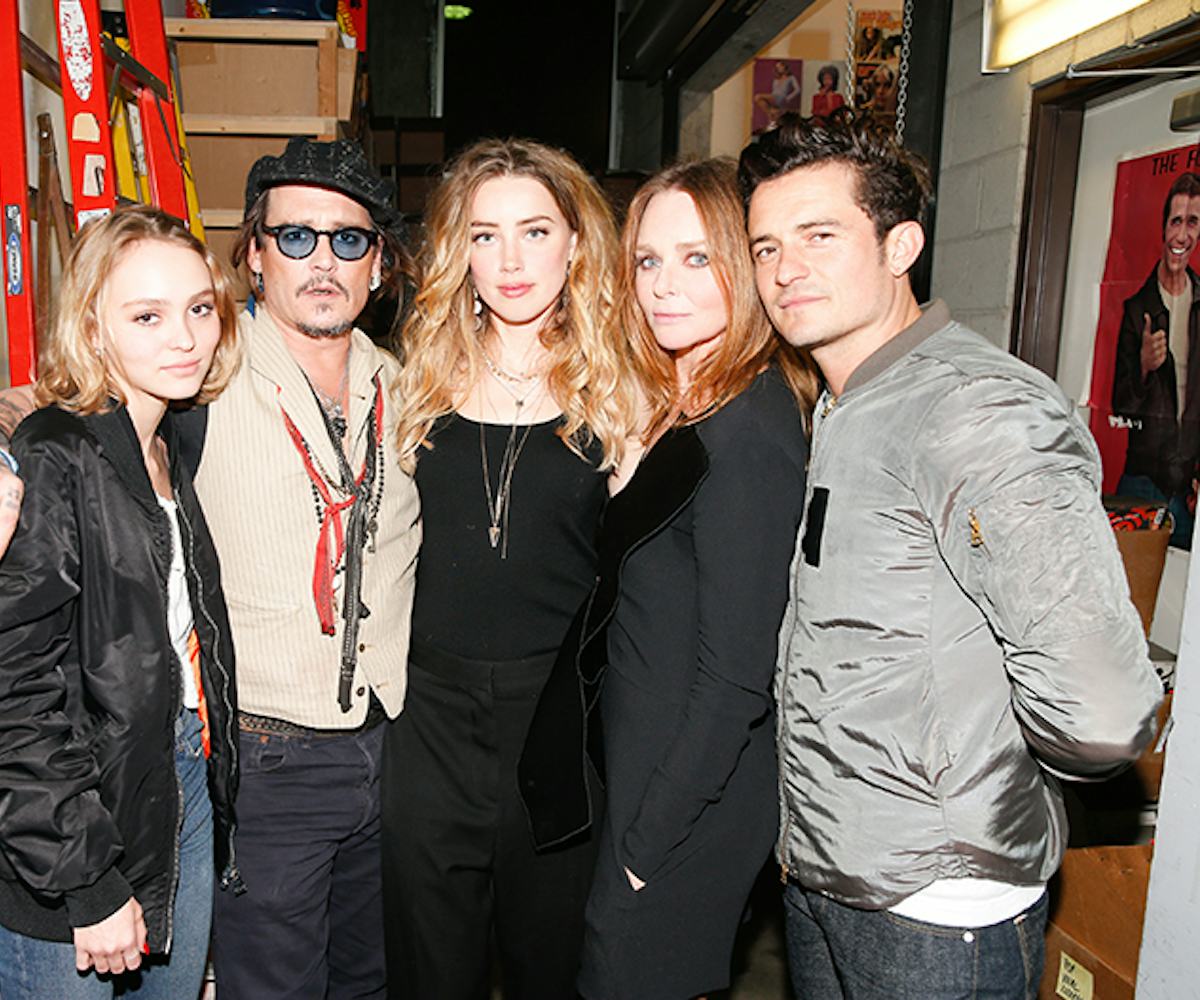 Photo courtesy of Stella McCartney.
Stella McCartney's Pre-Fall 2016 Presentation Was the Place to Be
the designer moves her presentation to an iconic LA record store
Stella McCartney decided to show her Pre-Fall collection in Los Angeles for the first time, following the footsteps of brands such as Tom Ford and Burberry. Choosing to present things party-style at the iconic Amoeba Music in Hollywood, she blended fashion and music by showcasing her playful and individualistic designs while paying homage to LA's music culture with a ton of live musical performances.  
This was the first time Amoeba has ever hosted a fashion event, and boy, was it star-studded. Attendees came from all walks of celebrity, including the likes of Gwyneth Paltrow, Leonardo DiCaprio, Katy Perry, Orlando Bloom, Beck, Maya Rudolph, Mary J. Blige, Fred Armisen, Carrie Brownstein, Dave Grohl, Nicole Richie, and Pamela Anderson, amongst a slew of others. Models were seen dancing and playing arcade games followed by surprise musical acts, including Dhani Harrison, New Orleans' Dirty Dozen Brass Band, You + Me (a collab between P!nk and Dallas Green), and Johnny Depp and Marilyn Manson.
Suffering from serious FOMO? Amoeba Music will be selling a limited edition T-shirt for $35 to commemorate the event, with all proceeds going to No-Kill Los Angeles, an initiative working to end the killing of LA's city shelter cats and dogs—an act that certainly stays true to the designer's commitment to keep her collections sustainable and cruelty free.
Please take a moment to watch this clip of Johnny Depp and Marilyn Manson's performance, and click through to see more photos from the party.
The presentation and party took place at the iconic Amoeba Music in Hollywood.
Models pose in the Pre-Fall 2016 collection.
Marilyn Manson and Johnny Depp.
Lily-Rose Depp, Johnny Depp, Amber Heard, Stella McCartney, and Orlando Bloom.
Kate Hudson.
Carrie Brownstein and Fred Armisen.
Este Haim, Danielle Haim, and Alana Haim.
Beck and Stella McCartney.
Jemima Kirke and Katy Perry.
Amber Heard and Johnny Depp.
Pamela Anderson and Ellen Von Unwerth.
Rachel Zoe and Nicole Richie.
P!nk.
Gwyneth Paltrow and Stella McCartney.
Selma Blair and Kiernan Shipka.