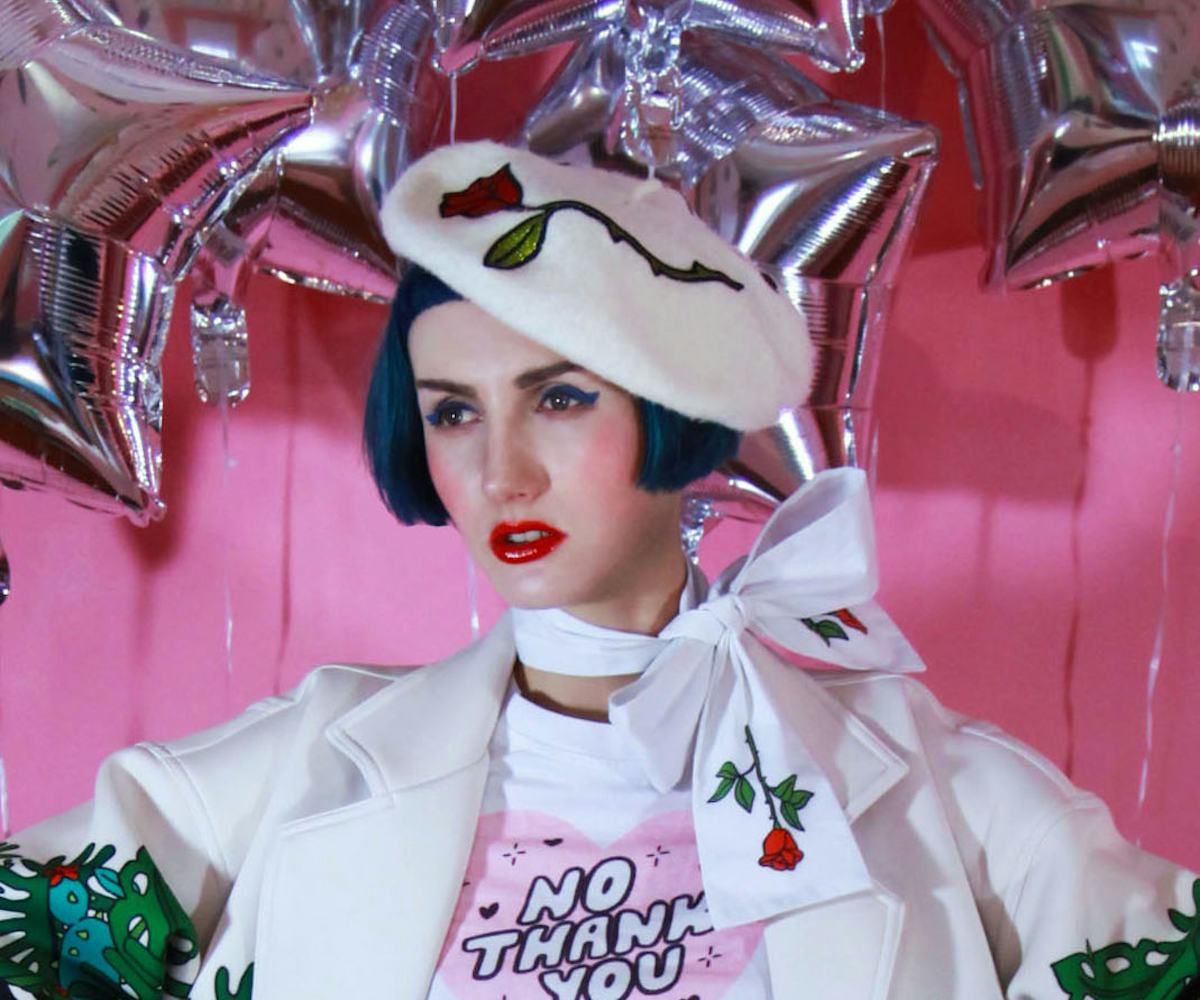 Photo by Darragh Dandurand
Get Ready: Stella Rose Saint Clair Just Teamed Up With Print All Over Me
The most adorable collaboration, ever
Ever since we got a peek into designer and artist Stella Rose Saint Clair's Brooklyn, New York, abode, we've been absolutely entranced by her quirky-cute (and, okay, a little out-there) style. Once we caught wind that she was teaming up with Print All Over Me for an exclusive collaboration, we knew some magic was about to happen.
If you're not already familiar with Print All Over Me, it's the innovative platform that allows users to customize a series of blank clothing silhouettes (from bomber jackets to baby doll dresses) with a variety of graphics or purchase pre-printed pieces from other artists. Throw some of Saint Clair's adorable prints into the mix? The collection was destined to be gold.
The collaboration features a variety of mix-and-matchable pieces, such as tee shirts, silk dresses, unisex rompers, a two-piece summer suit, and accessories like bow ties and silk scarves. However, the winner of the collection would have to be the backpack, featuring Saint Clair's No Thank You graphic, there to help you to tell street harassers how you really feel. Items range between $28 and $180 and are available in sizes XXS up to 4XL.
You can shop the full collection starting today at Print All Over Me. Check out the full lookbook here.