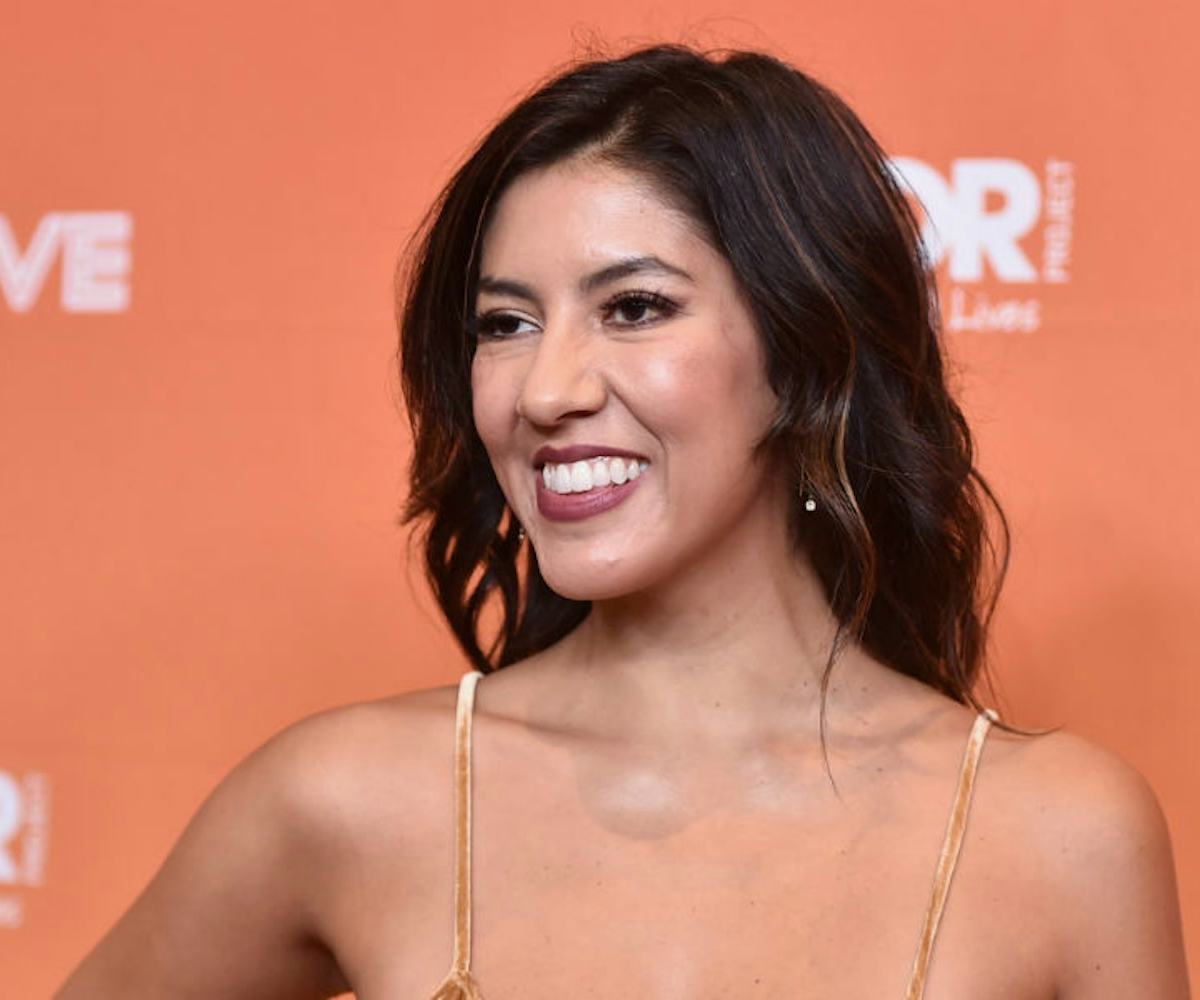 Photo by Alberto E. Rodriguez/Getty Images.
'Brooklyn Nine-Nine' Star Stephanie Beatriz Is Proud To Be Bisexual
She penned a moving essay ahead of her wedding to a man
Brooklyn Nine-Nine star Stephanie Beatriz wants her fans to know that, even though she's getting married to a heterosexual man, she's still very much bisexual.
"I'm excited, nervous, terrified, and so fucking happy," she writes in an essay for GQ. "I'm choosing to get married because this particular person brings out the best in me. This person happens to be a man. I'm still bi." Beatriz then writes about coming out as bi, to herself, her sister, family, and friends—sometimes multiple times. "To be bi is a continual series of coming-out moments." She continues: "Bisexuality often needs an explanation. It isn't something you can often 'read' on a person, and because of that bi people sometimes feel like an invisible part of the LGBTQIA community." She's hoping that, by using her platform, she can help the bi community feel a little more seen and those who might be hesitant to come out. 
She goes on to write about her experience during Washington, D.C.'s Pride celebration and the overwhelming love she felt from fans, people on the parade route, and her fellow LGBTQIA+ family. "Speaking from personal experience, it feels so fucking good to be out," she pens. "It's still scary sometimes—I feel like an outsider so often. But those moments of discomfort are worth it, because living authentically gives me so much joy and feels so honest and good." She concludes, circling back to her forthcoming marriage, "In October, I will marry a heterosexual man. We'll make vows that I will take very seriously—till death do us part. But I'll be bi till the day I die, baby, and I vow to myself to always sing that truth."
Read her full essay, here.