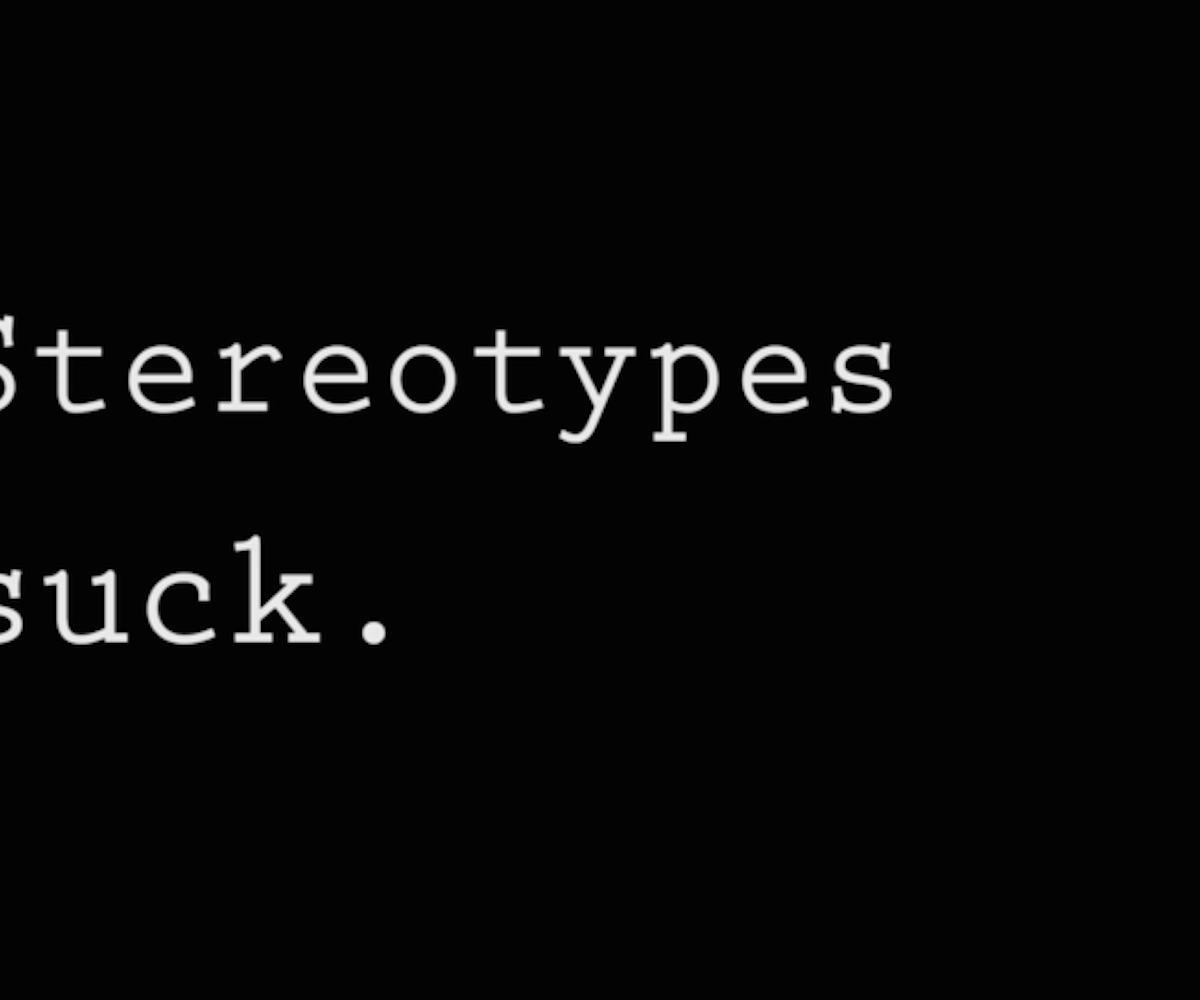 Screenshot via YouTube
Short Film By 14-Year-Old Illustrates Absurdity Of Gender Stereotypes
"Boys and girls are separated by what they can and cannot do. It's all so boring."
"Ever since the beginning of time, things have been exactly the same... boys wear pink, girls wear blue," says the narrator of 14-year-old Ella Fields' short film Stereo. That's the simple premise of this precocious project, which explores a world in which all gendered stereotypes are swapped. Turns out, that world is just as absurd as ours. The short film has already garnered over 1.6 million views on YouTube.
According to The Huffington Post, Fields, a participant in the Cinematic Arts Academy at Millikan Middle, was asked to create a short film about a subject she was passionate about. "One of the first things that popped into my head was gender stereotypes, and how I truly believe that anyone can wear whatever they want, and how colors should not have any gender associated with them; they are just colors," she said.
Fields wrote, directed, and edited the six-minute short.
"I mainly just wanted to raise awareness of how stereotypes are meaningless. Girls can do anything boys can do, and boys can do anything we can, too."
Check out Stereo, below:
Fields also posted a video thanking viewers for their support shortly after the film hit one million views: