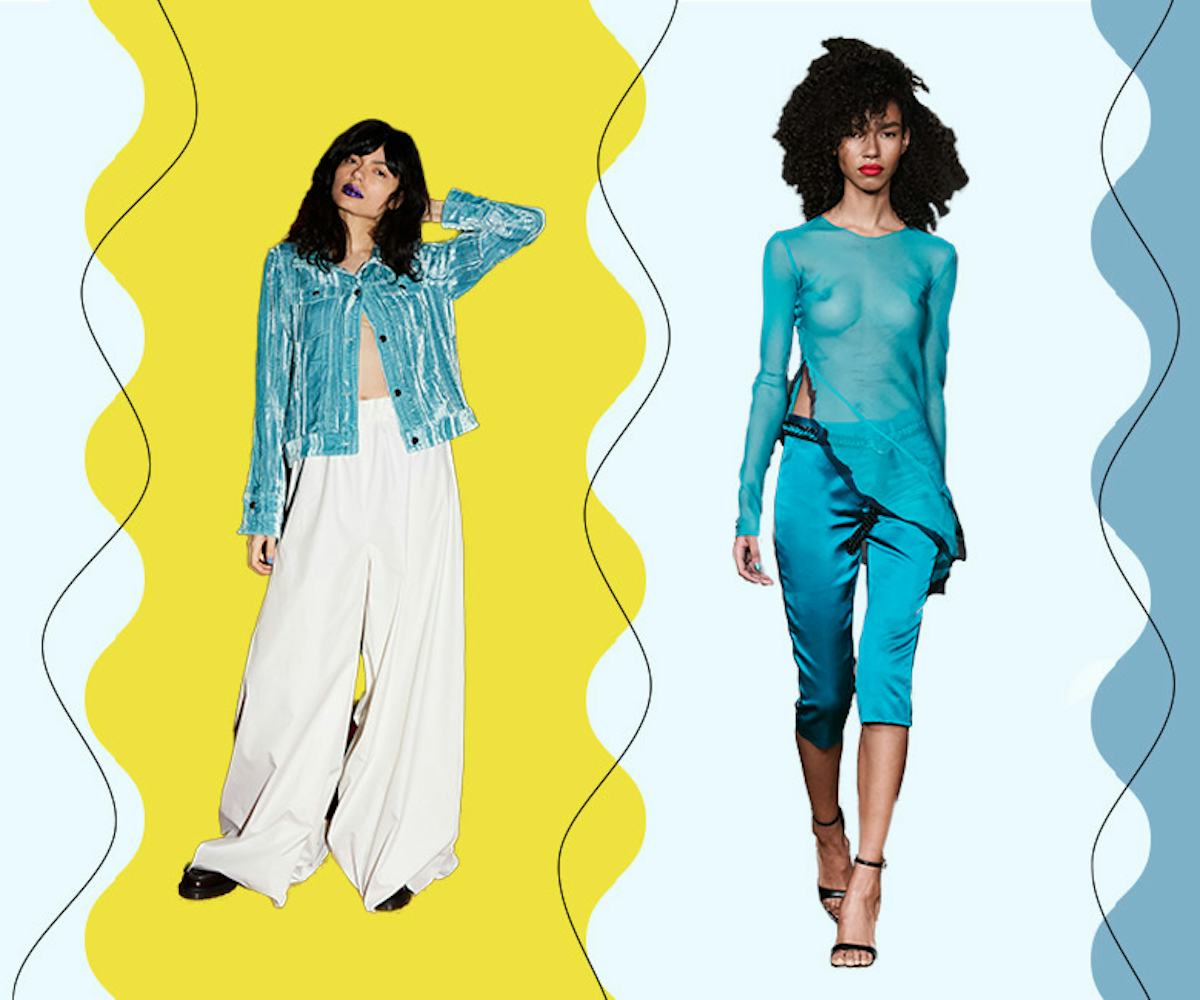 6 Swedish Labels You Should Get To Know
Our favorite collections from Fashion Week Stockholm
When it comes to fashionable places, there's no denying—Scandinavians have style. Don't believe us? Just take a look at the sick street style of Copenhagen. But for now, let's take a minute to talk about Stockholm, Sweden, another equally stylish Scandinavian capital.
Fresh from finishing up their presentations and runway showings for Fall 2018, Swedish labels have officially become our new obsession. Ahead of the impending craziness of New York Fashion Week (and all of Fashion Month, for that matter), we rounded up the six brands from Fashion Week Stockholm that impressed us the most and that you should get to know now.
If there's one thing we've noticed, it's that tailoring and attention to detail will reign supreme next fall. Menswear-inspired womenswear, as well as suiting and suiting separates, were seen all across the boards. Read on to see what else the Swedes have in store.
House of DagmarStockholm-based label House of Dagmar is run by sisters—Karin Söderlind, Kristina Tjäder, and Sofia Wallenstam—who draw inspiration from their tailor grandmother and her strong sense of confidence, ability, and style.
The knitwear-heavy brand presented Vulnerable Yet Invincible, its Fall 2018 collection, based on the idea of duality in nature.
"We felt a need to point out that opposites attract and bring us tighter together," says Tjäder in a press release. Inspired by the poem "Diversity" by Jon York, they felt it reflected the collection in the way that "West meets East, soft meets rough, and masculine meets feminine." Within the collection, you'll see influences ranging from punk to folklore.
WhyredWhyred is a Swedish brand, designed by Roland Hjort (women's) and Jonas Bladmo (men's), that prides itself on its art and music roots. (The name is inspired by Hjort's artist grandfather, Sven "X:et" Erixon.) For Darkroom, the label's new collection, the designers list the namesake song by Paul and Linda McCartney, as well as the McCartneys themselves, as sources of inspiration. "We believe that inside everyone there is a darkroom where we search for creativity," reads the collection release.
Paisleys, florals, and textures of all sorts make up the collection, though if there's anything it will be remembered for, it would be its assortment of outerwear—ranging from plaid trenches and oversized cropped denim to variations on the brand's signature parka.
Emelie JanrellDesigner Emelie Janrell operates her atelier in Stockholm, where each piece is sold made-to-measure—a rarity in today's fast fashion world. For her third full collection at Stockholm Fashion Week, Hybris, she questions the idea of women "suppressing" themselves in the shadow of men. "Shouldn't we believe in our own competence, accomplishments, or capabilities? Shouldn't we walk with pride? Shouldn't we simply assume a little hubris?" she asks in the collection release. The response? An array of form-fitting dresses, suiting-inspired separates, and plenty of fringe in a vibrant violet and teal and neutral black and navy color palette.
Ida KlambornIda Klamborn is all for making a bold statement, blending both the playful and the elegant in a single piece. For her Fall 2018 collection, Made You Look Twice, she combines the ideas of power dressing and self-gaze, thinking about how both of these concepts serve as parallels of each other. Blouses and midi dresses are sheerer than sheer, pencil skirts are backless, while trousers and blazers are oversized and presented in candy-colored shades and bold metallics and worn over a bare chest.
JohannesAdeleJohannes Leijonberg of Sweden and Adele Gillardeau of France fuse pieces of their history for their unisex label, JohannesAdele. Inspired by the cultural heritage of Jämtland and the rolling hillsides of Southern France, the designer duo brings together an artistic vision that balances both modern and traditional tailoring with a focus on sustainability and transparent production.
For fall, you'll find an array of oversized pantsuits and skirt sets, plenty of loose-fitting shirtdresses, and a mostly neutral color palette.
Hope StockholmHope Stockholm is no stranger to the fashion scene. The label was first conceived in 2001, by co-founders Ann Ringstrand and Stefan Söderberg, and has since made a name for itself with its menswear-inspired womenswear collections.
Seventeen years later, the brand is still making waves with its timeless—yet modern—tailoring. The label's current head of design, Frida Bard, focused heavily on wardrobe staples for Fall 2018: car coats, suits, and blazers boasting wider silhouettes, strong shoulders, and plenty of jewel tones.