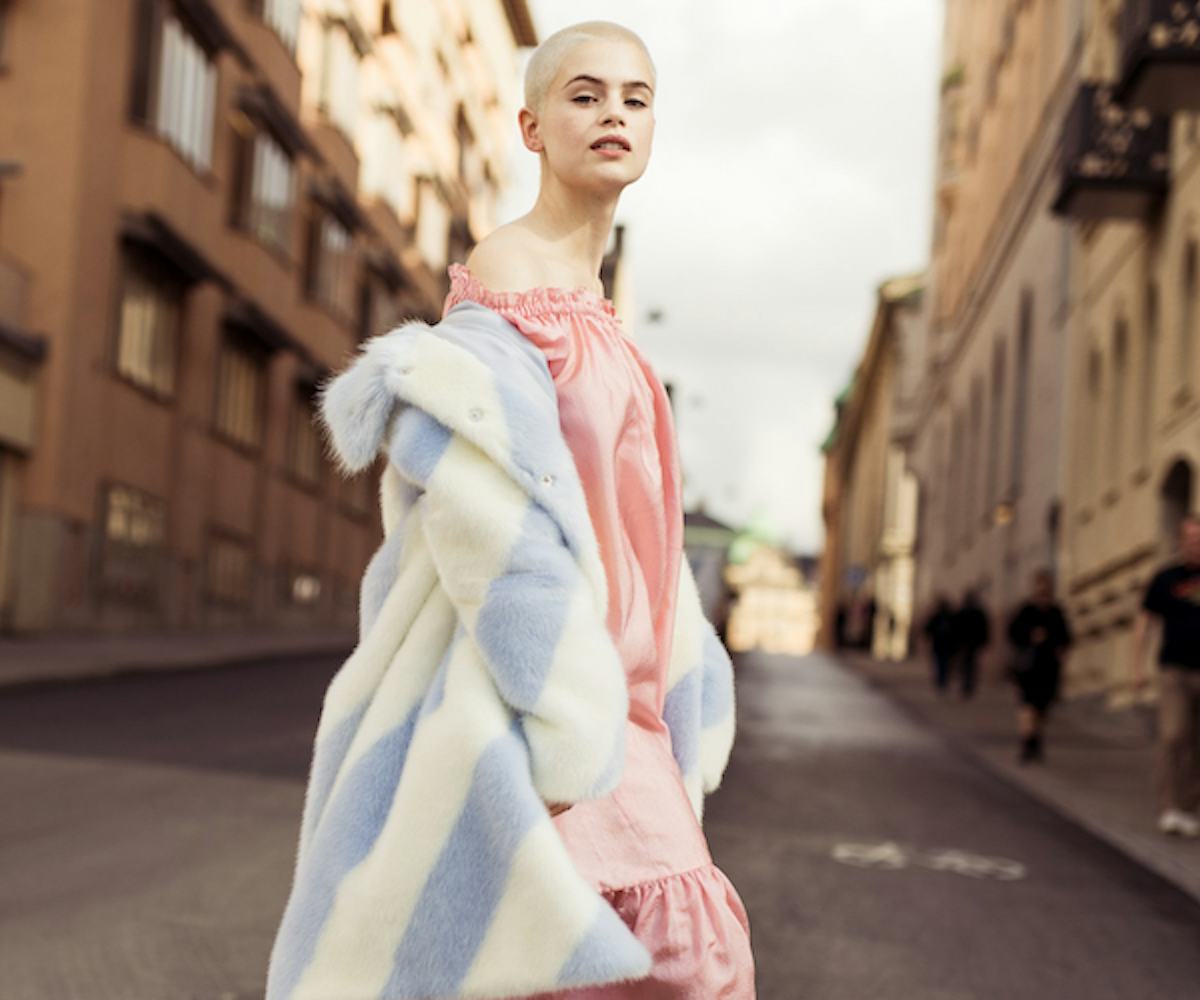 Photo by Matthew Sperzel
Our Favorite Looks From Stockholm Fashion Week
The best in Scandinavian street style
What could be more captivating than the designers showing at Stockholm Fashion Week? The amazing street style, of course.
Earlier this week, the Stockholm streets were alive with prints and color. We saw just about every Fall 2018 trend, from plaid to leopard to neon brights. I mean, the Swedes just really know how to dress—but we already knew that.
Check out our favorite looks from Stockholm Fashion Week, below.
A proper twinning moment.
Off to the races!
A cozy, pastel dream.
Grocery shopping, but make it fashion.
Some serious hardware.
Fringe benefits.
In case you didn't know.
Gucci + nudes = the ideal Fashion Week outfit.
We're all about this sheer bomber trench.
A winning leopard moment.
Styling tip: wear your sunnies over your hair.
Sporty cowboy? Count us in!
Pastels vs. neons, who will win?
This is how you rock the oversized trend.
Wearable graffiti.
Denim on denim doesn't have to be matchy-matchy.
A lesson in layering.
The cape of our dreams!
We're loving this camo skirt suit, but can we talk about these killer tights?!
Fall plaids done right.
Have you seen a more stylish duo?
Très chic!
An off-duty moment.
Who said cargo pants weren't fashion?
This is how we'll wear all of our jackets from now on.
This. Is. Everything.
Blanket or coat?
Beetlejuice goes to Fashion Week.
Granny fashion at its finest.
Prints on prints (on prints)!
Fishnets forever.
A paisley pantsuit? Don't mind if we do.
How to keep your feet warm during Fashion Week.
Gotta show the sock.
We don't know what we love more, the see-through pants or the Star Trek sweatshirt.
What are sleeves for, anyway?
All of the Fall 2018 trends in one!