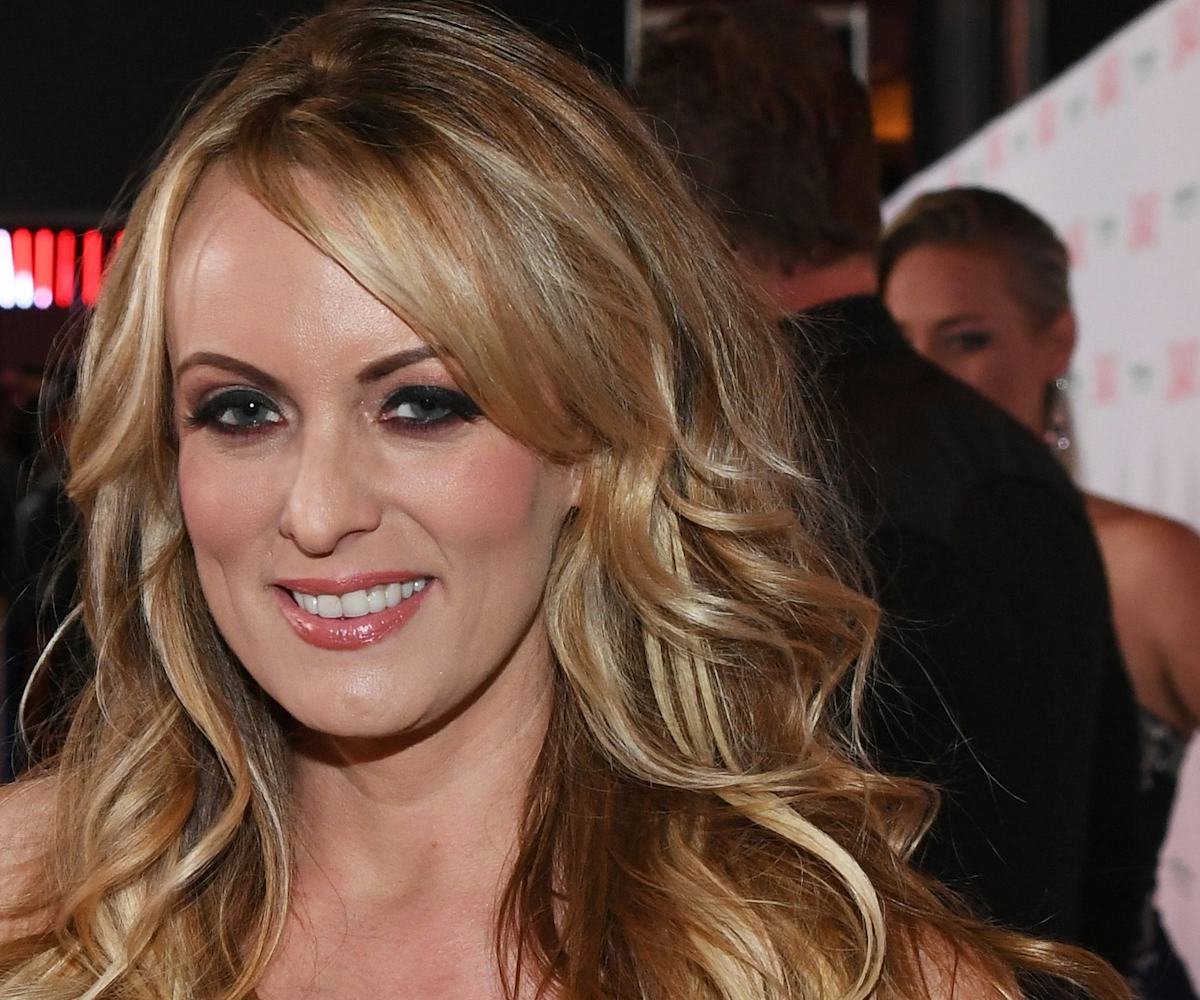 Photo By Ethan Miller/Getty Images.
The "Bogus" Charges Against Stormy Daniels Have Been Dropped
Her attorney claims it was a "setup"
UPDATE 7/12/18 1:20pm: The charges brought up against Stormy Daniels from her arrest at an Ohio strip club have been dropped. TMZ reports that prosecutors have determined that the law Daniels was thought to have violated only applies to strippers who "regularly appear" at the club. As she was a featured guest, Daniels is apparently all good.
--
Stormy Daniels was reportedly arrested in Ohio on three misdemeanor charges. Her lawyer Michael Avenatti claims it was a "setup" and "politically motivated."
The arrest took place earlier this morning during her performance at The Sirens Gentlemen's Club in Columbus. According to CNBC, Daniels was taken into custody for touching a patron. Under Ohio law, it is illegal for an "employee who regularly appears nude or seminude on the premises of a sexually oriented business" to do this to anyone who isn't an immediate family member. According to court documents obtained by a CNN affiliate, an affidavit of probable cause said that detectives saw Daniels "force patrons' faces into her chest" and fondle the breasts of women at the club. When approached by detectives, Daniels allegedly grabbed the faces of two detectives and "shoved each of their faces between her breasts." Per court documents, she also allegedly "fondled a third officer's buttocks and breasts." Daniels was one of three people to be arrested at the club.
In response to her arrest, Avenatti tweeted that she would plead "not guilty" to all of the charges. Arguing that Daniels has performed the same act at nearly a hundred strip clubs nationwide, Avenatti said the "bogus charges" reek of "desperation" and are "politically motivated." He also slammed the use of "law enforcement resources to sting operations for this," writing that "there has to be higher priorities."
Daniels, who previously made headlines for her alleged 2006 affair with Donald Trump, is currently suing Trump and his former personal lawyer, Michael Cohen. She is attempting to nullify a non-disclosure agreement that prevents her from discussing said affair. Daniels also claims that she received $130,000 from Cohen ahead of the 2016 presidential election as a "hush agreement," though the White House continues to deny the affair.
According to CNN, Daniels has since posted bail and was released earlier this morning. She will reportedly be arraigned tomorrow morning.