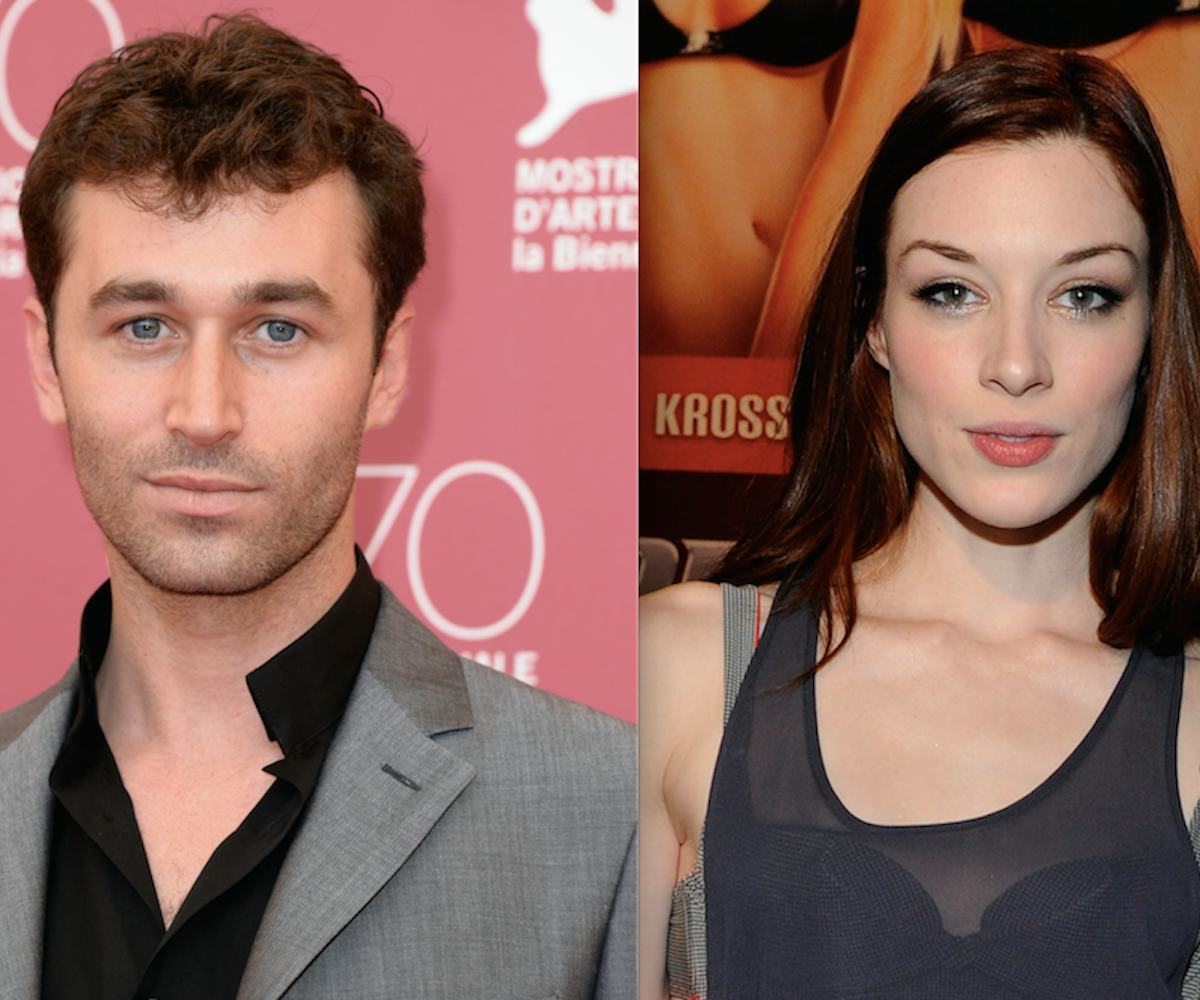 photo by pascal le segretain and ethan miller/getty images
Stoya Tweets That Her Ex, Porn Star James Deen, Raped Her
On Saturday afternoon, Stoya, an adult film actress, writer, and friend of NYLON, posted two explicit tweets saying her ex-boyfriend James Deen, also a adult film star, had raped her. Stoya and Deen, both popular figures not only for their films but also for contributing sex-related pieces to well-known publications (Stoya has written and consulted for NYLON), dated back in 2013 before ending things the following year. The tweets do not make it clear when the alleged rape took place. 
Since Stoya's tweets, the director and writer has received support from notable porn producer, Joanna Angel, who tweeted her support. In addition, the Editor-in-Chief of The Frisky, for which James Deen has written an installment of columns called "What Would James Deen Do?", has announced through Twitter that there would be no more additions to the column.
Deen has gained an immense amount of fame for his work in the adult film industry, billed as the heartthrob of the porn industry with many female fans. He has labeled himself (rather uncertainly) as a feminist in previous interviews, claiming that "at the end of the day I want everyone to have the respect that they deserve and to respect people's civil liberties and rights."
Stoya's tweets are serious, especially because it helps to shed more light on the importance of consent at all points during sex. Stoya's tweet describes how she expressed her desire to stop and how Deen allegedly ignored her safe word, which is designated for the purpose of stopping intercourse when one party feels uncomfortable. As a professional who deals with the nature of consent in his day-to-day work, ignoring these safe words feels even more egregious. While details are slim and neither has said anything more, we are in the business of believing women. (This story also hits close to home as many of us in the office have personal relationships with Stoya.) Remember: Even if consent was initially given, if someone's desires to stop are ignored and overridden, it still counts as rape. These are important things to consider in the dialogue surrounding rape, and we offer our unconditional support for Stoya, who is a staunch defender of feminism, sexual agency, and sex worker's rights.