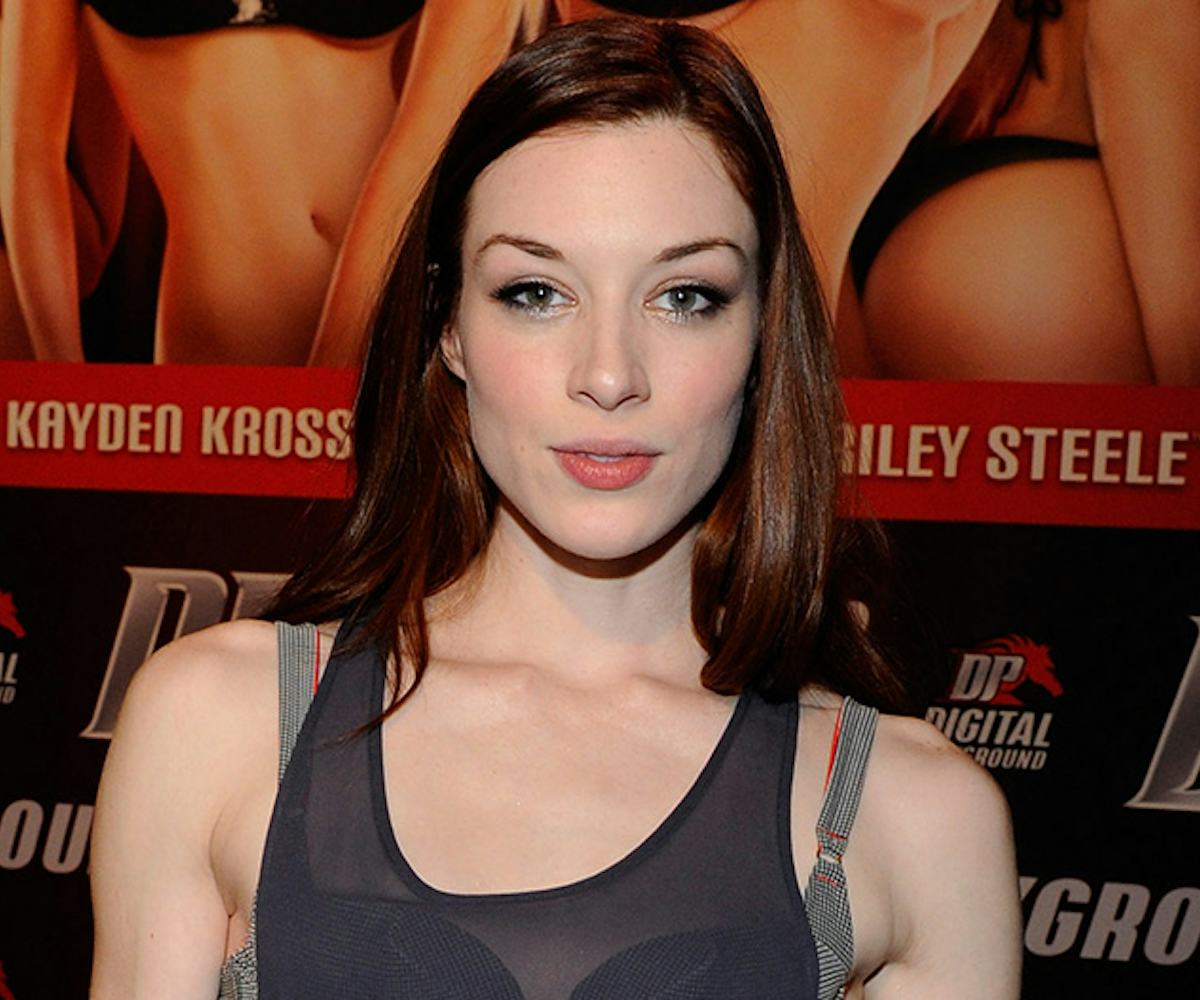 Photo: Ethan Miller/Getty Images.
Stoya Breaks Silence To Support Fellow Actresses With Accusations Against James Deen
Since tweeting about her alleged rape by James Deen, Stoya, an adult film actress and writer, has kept mum. (She announced that she would be "mostly offline" until December 17 on November 17, a little more than a week before her tweets about Deen.) Other adult film actresses, feminist blogs, respected publications, and followers, however, have come out to support her. The hashtag #solidaritywithstoya started trending as soon she broke her silence. Stoya's story has inspired more women, mostly other adult film actresses, to come forward with allegations against Deen.
On Tuesday, Stoya tweeted out her support for Ashley Fires, one of the women who have come out with allegations against Deen. Yesterday, she tweeted her support for Amber Rayne, Kora Peters, Joanna Angel, and Christy Mack, an adult film actress who, in 2014, was victim-blamed for an attack against her by her ex-boyfriend. Angel most recently gave an interview with The Jason Ellis Show where she went into detail about her allegedly abusive, six-year relationship with Deen. She said Deen's behavior is not indicative of the porn industry as a whole, but "represents a specific individual." Angel added that those who support Deen are "supporting a monster."
Though details are slim, we are in the business of believing women. We, too, stand with all the women who have come forward.
Deen has said the accusations are false.